Rate Now
Share Your Experience
Have you seen Dr. Ateka Zaki?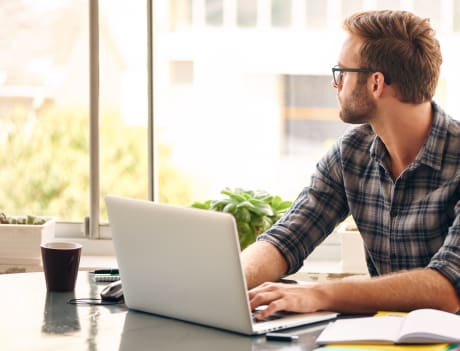 Adult ADHD
Get the facts about attention deficit hyperactivity disorder (ADHD) in adults, including the different types and symptoms of each.
35 Ratings with 14 Comments
5.0 Rating
May 18th, 2017
Great Doctor
Dr. Zaki is one of the best doctors in her field. She takes her time with her patients and gets to know there true needs. She will keep it honest and straight with you but she knows her stuff. She is up to date on the best methods and makes sure to check up on your needs. I would highly recommend her, she has helped me and my family so much.
1.0 Rating
April 29th, 2015
I have taken my child to see her for almost 2 years now. Every time we went for our appointment it was 1 - 1 1/2 hour wait past out appointment time. When you do get your named called it just for vitals and they put you in the next waiting area for another 15 mins. When you do get in her office be prepared to be interrupted at least once by a staff member needing something. (Mind you the visit is never more then 10 mins.. WAIT TILL SHE IS DONE WITH A PATIENT!) I tried to have my child see the therapist that was in her office but Dr. Zaki HERSELF busted in the office when my child was crying and talking about issues to tell the therapist her fax kept resending and she needed to come stop it. (STOP IT YOURSELF can't you see we are in a session?) I confronted her about this the next time we are in.. her response OH, Ok. Why did I put up with this all this time? Well doctors aren't taking new patients or the appointments are 3-6 months out. I figured my child needed the medication just deal with it. She closed our file last night and kicked us out when my child was at her lowest. I took her in to adjust her meds. She was to take a test or she wouldn't help us anymore. Then said she needs to be in a hospital. My daughter shut down and refused the test. The doctor jumped up said well I am done with you, your file is closed. We left out of there in total break down mode and worse then when we walked in. We needed help! Take her as she is, a script writer with no compassion!
1.0 Rating
March 2nd, 2015
TOO MUCH to "get past"... STRESS INDUCING
As patient >6yrs, I testify: staff=negligent, rude, uneducated. MD skill/quality is irrelevant @that point. .
1.0 Rating
January 5th, 2015
More Detail Later
1.0 Rating
April 11th, 2014
Guessing about my medication
They couldn't get me in to see dr. Zaki so I saw her nurse practitioner. She was awful from the beginning. She wasn't interested in my story at all. She tried to change my story to save her from typing so much. I didn't allow her to shorten my story as this is my third attempt at treatment and I want things done right. Then she took me off the only medication I told her I felt was working best. She ignored my complaints about the medication I didn't like, she GUESSED at how much lexapro I have been taking. And she didn't respect my thoughts about MY medication changes.
5.0 Rating
September 1st, 2013
5.0 Rating
August 6th, 2013
I have been seeing her for the past so many years .Every time I visit her she is very friendly and supportive ,explains everything about what's going on with me. In our follow up visits I always find her concerned about improvement and progress regarding my condition. All in all I find her to be wonderful and she caters to my needs.
1.0 Rating
July 31st, 2013
Very Poor Treatment
5.0 Rating
March 29th, 2013
1.0 Rating
January 21st, 2013
I wish someone would have warned me that this person is a quack.
Unfortunately, there was an insurance change that my company went through so I was forced to change psychiatrists. A family member of mine looked her up online and said she had "great reviews." My first visit was fairly alright except for how long it took. She assured me that she would be able to help and that she was competent and readily available to help me. After the second visit I had a psychological emergency and called her emergency line. An on-call psychiatrist with access to my patient records was supposed to assist me because I called after business hours. No one called. I had to call on Monday after several unreturned voice mails. The office claimed that there were no messages left and that the doctor would call me. I called back a few hours later after I spoke with the office only to hear from an answering machine that they were closed at 4 pm. On my next visit, I asked Dr. Zaki about it and she told me she works from noon to 5 pm and the office does not answer calls after 4 pm. The day before my third visit I received a call that she had a family emergency and that the office would be closed for seven days. I wanted to reschedule soon and they informed me that it would be a full two weeks before I could see her. I insisted that I needed to see her sooner than that so I was able to convince the staff to get me an appointment a week after she started working again. During the appointment, she answered the phone two times while I was speaking and voiced her frustration saying she didn't take calls after 4 pm. Overall, the experience I had with her was more than frustrating and I ultimately had to go to a behavior hospital for a few days and find another psychiatrist who was much more available to me.