Rate Now
Share Your Experience
Have you seen Dr. Attila Toth?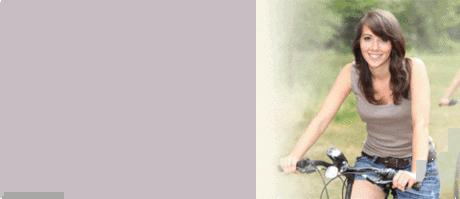 Endometriosis
Get the facts about endometriosis, including symptoms and parts of the body that may be affected.
50 Ratings with 18 Comments
5.0 Rating
September 7th, 2015
Thoroughly tests and teats pathogens with the most caring manner I have ever come across. You remain his patient for life, and he reviews your response to treatment continually. 1yr on I still email Dr T, and receive kind and realistic advice. He doesn't charge anything for this on-going care. Such a gent, doing vitally important work! His treatment is groundbreaking and unique.
5.0 Rating
August 22nd, 2015
Older Mom Thinks He Is Great
5.0 Rating
March 28th, 2015
I saw Dr. Toth 31 years ago. There was no reason any doctor coud find that we could not have children. He found bacteria was causing me to have miscarriages so early in the pregnancy that I didn't even know I was pregnant. My co-worker had been trying for 10 years got pregnant after his therapy. So we took these antibiotics for one month. Two months later I was pregnant. I was married 13 years! Why wouldn't you try him first before doing anything invasive. You have nothing to lose and a beautiful baby to gain.
5.0 Rating
April 10th, 2012
Best in the world!!!
5.0 Rating
January 27th, 2012
Great Doctor!
2.3 Rating
January 23rd, 2012
CathS
we went to Dr. toth 17 years ago for fertility issues. I was 40 my husband 45. Our diagnosis of bacterial issues is too long to put down here. We were told to have 10-day intravenous antibiotic therapy and warned we could have problems is we didn't. After going to my regular ob/gyn who recommended I not even consider it we decided not to to ahead with the treatment. shortly after I was pregnant with no fertility treatments at all. Trouble free pregnancy and never any pelvic or bladder issues. I would not recommend this doctor. A little too quick to suggest something so invasive.
5.0 Rating
December 8th, 2011
An Amazing Doctor!
Dr. Toth is an amazing doctor. He is one of about 5 doctors in the U.S. that is board certified in both OB/GYN and Pathology. My wife and I traveled to NY to see him because he really knows what he's talking about. Our treatment was successful and is the reason we have a boy and a girl now. Wish we had seen him before all of our failed IVF's!!! Don't make the same mistake we did, see Dr. Toth.
1.0 Rating
September 22nd, 2011
Was a patient of Dr Toth over 20 years ago
As a young, healthy female, years from wanting to have children and needing an ordinary OB/GYN for check ups. In retrospect I feel I was treated as an experimental control in his fertility clinic, suffering unnecessary treatment for ailments I did not have, and--and maybe this is subjective--inappropriate touching. He also refused to prescribe birth control pills. After this I made a point of seeing only female OB/GYNs and am now a mother of two. Obviously the experience left a deep impression that I want to comment after such a long time.
5.0 Rating
June 16th, 2011
Best!
These bad reviews are completely ridiculous. I am 39 years old and found Dr. Toth on the internet after 4 failed IVF cycles. I was told by every other doctor that my eggs were "old" and was advised to either give up, adopt or look for a donor embryo. That was when I decided to set up a telephone conference with Dr. Toth. After having analyzed my history he made it clear to me that age was not the primary problem. I was very hesitant at first to go through with his therapy, as I am not the wealthiest person. But Dr. Toth was very kind and created a payment plan that we could easily afford. He is VERY respectful no matter what your job or background is. After the therapy I became pregnant naturally and delivered a perfectly healthy boy! I wish I would have met Dr. Toth years ago when I first started my struggle with infertility. It makes me so upset to see these false reviews. He is an amazing man and has helped so many people like me get pregnant.
1.0 Rating
April 28th, 2011
DANGEROUS TO YOUR HEALTH
Dr. Toth has no regard for your health. He is practicing to make money. I say this from experience. He treats with high doses of medication, does not explain to you the possible side effects and dismisses you when you have questions regarding the safety and efficacy of his treatment. From several posts, it seems that he gives all his patients the same medical results, especially "Chlamydia" when no other doctor has tested them positive for chlamydia. BE WEARY OF THIS DoCTOR. Go elsewhere for help.
2.3 Rating
December 1st, 2009
SCAM ARTIST
Dr Toth does not care about you as a patient if you do not get positive results afte rhis treatment. he will care for you only if he hears positive results. I became very sick after his treatment and when I contacted him to tell him what was happening to my body, he ignored me. He has a yahoo group and I found out afterwards unfortunatelt that that is his mode of operation. He is a bit rude but we went to him as our last hope. BIG MISTAKE! BE VERY CAREFUL. Your hormones are affected adn much more but he does not tell you the negative side of things. He is manipulative and only in this for the money.
5.0 Rating
October 29th, 2009