Rate Now
Share Your Experience
Have you seen Dr. Aubrey Lieberman?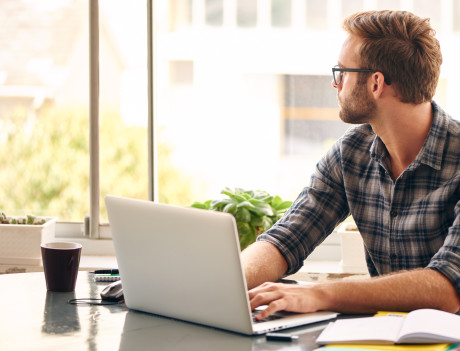 Adult ADHD
Get the facts about attention deficit hyperactivity disorder (ADHD) in adults, including the different types and symptoms of each.
29 Ratings with 8 Comments
5.0 Rating
November 14th, 2013
One of the best
Dr. Lieberman was recommended to me by a friend and am glad he was, he and his staff are prompt, courteous, the waiting area and staff are patient friendly, and the appointments are made as quickly as possible. Dr. Lieberman, spends time with you and doesn't rush you through his bedside manner is #1 , his Diagnosis is accurate and his follow up visits are helpful.
5.0 Rating
July 28th, 2012
June Arruda
Dr Lieberman is a very stellar DR. He goes way over any MD, I have been to in this area. I do a lot of med reseach so I know a good DR when I see one, he is the best. If a DR knows more than I do in certain situations, he is the DR I will give 4 stars to,he is your man if you are looking for a neurologist.
5.0 Rating
July 13th, 2012
Nurses
While Dr.Lieberman is great himself, his nurses and assisting staff were also very warm, helpful and pleasant.
1.0 Rating
February 17th, 2012
Don't go here
He needs to retire. He overlooks things and is judgmental. His office staff are absolutely horrendous people. They lack basic communication skills, that's pathetic considering you're a receptionist. This guy just wrote me off and ignored my complaints. I went to a different doctor and got an accurate diagnosis before my disorder ended up leaving me with serious permanent brain damage
5.0 Rating
January 24th, 2012
Wait time was 45 minutes BUT worth it
I was very impressed with the staff and the Doctor. He is independent so the office is just him a nurse and a secratary, They were all so nice and called me by name. I was offered coffee and cake while I waited. I was updated as to the delay. They all made me feel very comfortable while I waited for my appointment. The secretary told me if I was still waiting it was because he was listening to the previos patient and when it was my turn I to would get my time with him as well. I am very happy with Dr Lieberman and would highly recomend him to my famly and friends.
1.0 Rating
January 13th, 2012
Horrible secretaries!
Dr Lieberman's secretaries have horrible phone etiquette. They have "chips on their shoulders" are sarcastic and rude when speaking to patients. Both Beth and Lisa are quire mean, which is unfortunate considering they are dealing with people who are coping with health issues and are often sensitive and frightened. Lisa has a habit of hanging up on people and has the worst personality I have ever come in contact with.
1.0 Rating
January 4th, 2012
HORRIBLE WAIT TIME AND NO FOLLOW UP
Please be aware that for an initial appointment you will be there at least 3-4 hours. They told me to arrive 15-20 minutes early for paperwork. I ended up being at their office almost two hours before being seen by the actual doctor. I asked people in the waiting room are who statedthat this is common!!!This doctor double/triple books himself to make $$$$$$$. He does not spend much time with you and is not empathetic in the least. You would think a neurologists office where people with chronic migraines frequent wouldn't have flourescent lighting. I even told the nurse this who said, "you'd be surprised how many people say this." Really? THEN CHANGE YOUR LIGHTING. Also I was waiting on orders to go get a CAT scan done, two weeks later and after several messages still NOTHING. Obviously patient care is not a priority. This place is terrible
5.0 Rating
March 25th, 2009
one of the best, but some minor complaints.
very knowledgeable and willing to try new methods of treatments. overall, i've been quite satisfied with the past 9+ years as a patient. there have been some minor issues. for example, he refused to listen to me about another health issue i thought was related to my brain injury - turns out i was correct. i have a feeling he gets bored with patients after a time and no longer wishes to deal with them as much. he reduces appointment length and frequency and once tried to pass me off to another neurologist. *shrug* the secretary named "patty" has been rude in the past, but i can be pretty annoying. :)
1.0 Rating
June 6th, 2017
1.0 Rating
November 15th, 2016
1.0 Rating
July 7th, 2016
5.0 Rating
June 20th, 2016