Rate Now
Share Your Experience
Have you seen Dr. August Accetta?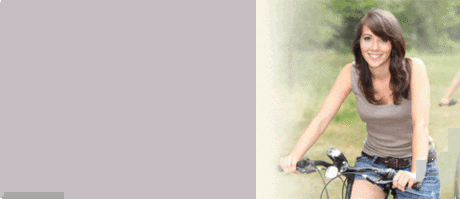 Endometriosis
Get the facts about endometriosis, including symptoms and parts of the body that may be affected.
35 Ratings with 16 Comments
5.0 Rating
January 23rd, 2016
1.0 Rating
August 13th, 2015
He's NOT a Surgeon!!
I had fat transfer to breasts almost 2 years ago. Before surgery his staff kept in contact with me, told me the "process of procedure" and discussed charges and expected results with reassuring comments... After surgery i couldnt get ahold of anyone at the office. left voicemails and never had a returned call back from them. the first 6 months to a year after surgery my breasts were great i went from a B cup to almost a D cup..... HOWEVER, Currently i am undergoing extensive research with a medical team and planning a reconstruction on my breasts because he injected fat INTO my mammory ducts and lymph nodes in my armpits.... resulting in extreme breast pain and loss of blood supply to the breast tissue. i now have abnormal cell growth in my biopsies and am planning to have a double mastectomy because its pre cancerous cell growth. And thats just my breasts. My legs where he did the lipo are scarred internally and the MUSCLE tissue is damaged as well as the circulatory system in those areas, meaning i have lack of blood flow to my legs (MRI scan) and now need daily massages along with long walks and tons of work outs to keep blood in my legs. when im not working out (late at night) i have severe leg pain and can hardly move my legs. i feel the loss of warmth in my legs and know it is caused from his malpractice. My feet get ice cold now and my calves have loss of feeling and discoloration from lack of sufficient blood supply. Im 23 years old and now have many medical issues because of this guy. DO NOT ALLOW HIM TO TOUCH YOU!!!!!
1.0 Rating
February 3rd, 2015
I hope he has grown up quit a bit
Dr Accetta did my hysterectomy and bladder sling 25 years ago or more. I probably didn't even need one... I had nothing but problems with my bladder for years and had to have the whole thing re-done by a urologist. I told him I had trouble with my sex drive afterwards and he prescribed mega doses of testosterone to me... which did what? Turn my petite body into a bulky manly one! And when I complained about feeling manly he says "you know you like it"! A friend of mine also had surgery by him and he left a sponge inside her!
5.0 Rating
August 22nd, 2013
Nba
Dr. Accetta did fat transfer to the breast on me. I'm very happy with the results! I finally got rid of the saddle bags on my hips that I've hated my whole life and increased my bust size by almost a cup. The scars from the lipo are very small and can hardly be seen. The staff was very sweet and helpful. I recommend Dr. Accetta and this procedure to anyone who wants to get rid if some fat and increase there bust size.
2.3 Rating
July 27th, 2013
50% right
Dr. Accetta is a gynecologist so I shouldn't be surprised that my breasts are not full The lipo left some scars but the vaginal work I am thrilled with. I guess you shouldn't get your teeth cleaned by a foot Dr. Stick to a plastic board certified surgeon for your cosmetic work and for your womanly stuff go see this guy :)
1.0 Rating
June 28th, 2013
I got a horrible infection after going to his office
1.0 Rating
December 4th, 2012
Dr. Accetta is a Con Artist
This doctor performed a breast implant removal along with a fat transfer. I am left with terrible scars. The scars to remove the implants are 4-5 inches long and about a cm thick. The lipo scars are huge and dark. I've never seen lipo scars or scars associated with breast implants this size. My doctor who put them in (they were pre filled silicone gel implants, so they were the same size going in as they were coming out) managed to get them in with a tiny scar. Accetta could not, perhaps because he is not an actual plastic surgeon. Maybe I could live with the disfiguring scars if all of the fat he transferred stayed. I was a C cup for the first two months. I am now a saggy A cup. I was a B cup prior to my breast implants. He told me that the fat would stay: he lied. When I went back to complain he tried to sell me an injection that would supposedly revitalize the cells because they weren't "dead", they were, "in shock". Uh...right. I'm not sure where he came up with this, because two other doctors couldn't seem to find that in any medical literature. Good thing I didn't pay for that injection or I'd be out almost $10,000. (The surgery was 9k). Stay away from this Dr.
1.0 Rating
October 20th, 2012
Don't
5.0 Rating
October 25th, 2011
Dr Accetta
Dr Accetta is a wonderful doctor. He did my hysterectomy and bladder repair. I had so much damage after difficult deliveries of 3 children. After the surgery I was like new again! He was caring, compassionate, and informative. His staff was very helpful as well. I would recommend Dr. Accetta to anyone thinking of having this surgery.
1.0 Rating
September 12th, 2011
Avoid this doctor!
I went there for my annual and when I got there, they told me he is transiting into plastic surgery and really doesn't give annuals anymore but he will for me, that was my first time there! I waited for over an hour when I heard him say to reschedule me because he wanted to go home! The nurse finally told him he had to see me since I had been waiting for so long. I told him that I have a history of ovarian cysts and he just nodded, took some swabs and left! No pelvic exam or anything! He was driving off before I got dressed! A couple months later I got a call from his office offering me discounts on breast augmentation! This guy is only in it for the money and doesn't care about his patients. Worst doctor I have ever been to.
Nearby Doctors

Dr. August Accetta is similar to the following 3 Doctors near Huntington Beach, CA.

Dr. Ronald Pennington

Hospice and Palliative Medicine, Obstetrics and Gynecology

Huntington Beach, CA 0.12 mi