Rate Now
Share Your Experience
Have you seen Dr. Aurobindo Chakraborty?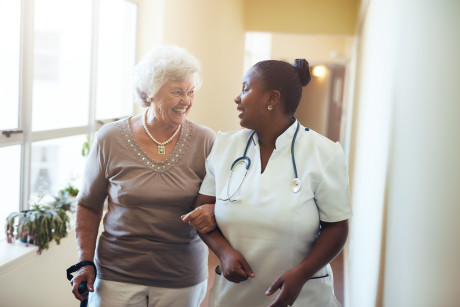 Arrhythmia
Get the facts about arrythmia, inclding the types, symptoms and causes.
34 Ratings with 13 Comments
1.0 Rating
October 31st, 2015
If you don't like the truth then see another Dr.
My wife and I have been patients of Dr. Chark for many,many years. It seems like most reviews are negative. All I can say is if you can't take the truth then see another Dr. I admit he is rude sometimes but I don't want a Dr. to hold my hand. I would go see my Priest if that's all you want. He tells it like it is. I find that he doesn't want to be interrupted while he is doing the exam or telling you something. I save all my questions for after he is through.He will answer them all,though you may not like what he tells you.The reason you wait in his waiting room so long is that he talks with you until there are no more questions. All I can ask is "Do you want a Doctor or someone to hold your hand "
5.0 Rating
October 29th, 2015
1.0 Rating
October 29th, 2015
I think, literally, anyone else will be better
A cardiologist of (and I quote him) "40 years" hasn't seen anything like my condition before, chest pains. I told him how I can reproduce it *every time* and he responds with "In all 40 years of being a cardiologist, I have never seen something like this before." So then, what? "Now, I'm not saying you're lying. But I have no idea what to do." No referrals, no anything. "Exercise more?" Thank you, for taking 25$ to tell me absolutely nothing and try to call me a liar. What prompted me to write this review? Having gone to the ER yesterday thanks to feeling like I was going to die from a heart attack, and being asked by each and every medical staff (and today, each and every friend and coworker) what the results of the stress test were. Apparently, when you have chest pains, good doctors will immediately recommend a stress test. He didn't even take an EKG (according to the ER staff), something that even surprised him. I think you're better off waiting to die than going to this doctor. At least you might live longer.
1.0 Rating
September 20th, 2015
1.0 Rating
July 30th, 2015
Worst Doctor I have seen. I would not go to this doctor if you love your health and expect good service from your doctor. He is THE RUDEST and MOST DISORGANIZED doctor I have ever seen in my 40+ years. He has a very negative attitude and always thinks that he is right. Does not listen to what a patient has to say and talks rudely to a patient. When I expressed my health concern after several checkups with the experts he referred me to, his words were "you are not dead yet. Right?". I was shocked to hear that from a doctor especially who has been my PCP for years. All these years I took his rudeness and dysfunctional behavior thinking that he might be tired or something but I reached to the end of the rope after today's interaction. I wish there is a behavioral training all doctors has to go through before they see patients. I should have changed to a sensible and capable physician long ago. I could go on and on about his rudeness and unprofessional behavior and his constantly demeaning behavior. Do yourself a favor and find some other doctor. Not worth putting your health in his hands especially if he expects his patients to express concerns once one is dead.
1.0 Rating
January 13th, 2015
1.0 Rating
April 27th, 2014
Absolutely horrible
Dr. Chakraborty is not a good doctor. His bedside manner is horrible, he hardly even exams his patients himself ( at least the people that i know who see him ) never listens to a word being said. I was asked the same question 3 times in a matter of minutes AND he was typing as I was answering. I have seen a number of occasions him treating his staff like dirt. I have been waiting for over 4 months to get an answer on getting an xray or ct scan on a potential SERIOUS condition a MRI revealed last summer after I have contacted by phone and in person the office to find out what I should do. Unfortunatly because of the insurance i have i cant just go find another doctor because of " pre-exsisting condition " absolutely amazing how this guy still has a job non- the - less a doctor. I highly recomend staying away if possible.
1.0 Rating
March 6th, 2014
Bad Service
1.0 Rating
March 6th, 2014
Horrible Doctor, Money Grubber, Forces Patients
I needed to get a letter signed for jury duty. I called the office and waited for very long time to get a response. Refused to sign the letter. He told me that I didn't come there to get the letter signed (even though we told the receptionist we needed it signed on multiple calls-- that is WHY I went) (and it needed to be signed within a day). He said that he was the one who knows what is best for me. WORST doctor experience. He is -1 star. He tried to force psychiatric treatment on me, although I already had a prior diangosis in order to get the letter signed.. Very rude, inconsiderate-- not polite. Not worthy of being called a doctor. Quite the quack. He goes out of mechanical text books and does not listen or give the time of day to patients. Waited for more than an hour in the office. The receptionists were the only good thing going at that facility. They take foreigners with medical degrees from other countries as staff. He is a money grubber-- just like Asima Quayyim who did all they could to get me to have to schedule an appointment the building instead of simply complying with requests.to get there to be told I need to go to other doctors i.e. neurologists/psych to even get a physical checkup. HORRIBLE. Avoid Suburban Cardiology at all costs.
5.0 Rating
November 9th, 2013
Best doctor experience
I have been Dr. Chakraborty's patient for over 2 years. He is without a doubt the best primary care doctor I've ever had. My father, whose retired, became his patient this year and has said that Dr. Chakraborty helped him more than any other doctor. Let's get specific. I needed surgery. My surgeon at Faulkner Hospital wrote a report and made 3 attempts, including a personal call to the director at my health insurance provider, but their response was to deny the surgery. I informed Dr. Chakraborty who wrote a report with his medical reasoning for me to have the surgery. Dr. Chakraborty spoke with my surgeon and I felt so supported! The result was the health insurance provider IMMEDIATELY approved my surgery. Also, I can talk to Dr. Chakraborty about any of my health issues. He is knowledgeable and always goes the extra mile to order a medical test, if needed. My father met with Dr. Chakraborty who saw that he had an ear infection; Dr. Chakraborty had his staff call and arrange a visit with an ear specialist for THAT SAME DAY. A woman at my church said Dr. Chakraborty was her elderly mother's doctor. She said she was grateful her mother had a GOOD doctor caring for her until she passed on. In looking at other reviews on this website, I'm glad to see his longstanding patients endorsing him highly. I noticed a silly person named "Doreen" who complained about the doctor's personality and then made false allegations about his private life. Shame on you, Doreen. Read the newspaper, Doreen, and try to understand we live in a complex world. Sometimes, you have to give a person the benefit of the doubt--and get over the personality hurdle in order to work on common goals. Dr. Chakraborty is an exceptional doctor. His staff are delightful. Once, I let one of my meds go un-refilled. When Dr. Chakraborty asked me about it--he was irritated, but he explained why I needed the medication. I knew he was right and I was wrong. I'm grateful my father and I are in good hands with Dr. Chakraborty.
5.0 Rating
July 23rd, 2012
competent heart doctor always on time
easy doctor to talk to he always has plenty of time to explain your problem.He is always available and has a very available office staff.I have been with him for twenty years. Any time i have been in the hospital he has always come in and visited even when it was a condition that was nothis specialty.
2.3 Rating
April 30th, 2010
Average doctor
Nearby Doctors

Dr. Aurobindo Chakraborty is similar to the following 3 Doctors near Natick, MA.