Rate Now
Share Your Experience
Have you seen Dr. Avelino Pinon?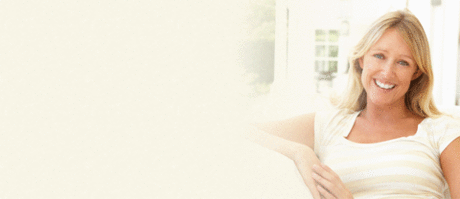 Hysterectomy
Learn about why this procedure is performed, who gets it done, and the different types of surgeries available.
47 Ratings with 12 Comments
5.0 Rating
September 3rd, 2017
Great Urologist
1.0 Rating
June 29th, 2017
Scared
Having nightmares about my situation with BPH, I finally came to the conclusion I need to see a professional Urologist who cares about patients and that I will feel confident the future treatment I was going to receive was going to be without a doubt satisfactory. I made an appointment for the earliest date which was a month ahead. I decided to read his ratings and I was shocked about all his patients who rated him with a lonely star!, specially the patient who had the green laser (PVP) procedure which I was to consider for myself. Thank you all who rated this Doctor. I cancelled my appointment.
1.0 Rating
March 23rd, 2017
I arrived on time for a confirmed appointment to be told by the Dr. Pinon himself at reception that I should have known to be there 15 minutes earlier. He actually asked me if I would arrive to the airport at the time of my scheduled flight. Even though I was on time for the previously confirmed scheduled time, with completed forms and lab results, he said he was not interested. That I would have to understand that with the patients he has now, he doesn't get home until after 7:00. The appointment was for 3:30. I left my job, having to have someone cover the care of my special needs students to get there on time. I believe however that he may have done me a favor, as I do not want this overly stressed out Dr. to oversee my health care. Take a deep breathe Doc!
1.0 Rating
March 18th, 2017
Hace aproximadamente 11 meses fui sometido a una cirugia con rayo laser[green light laser prostate surgery]por este doctor Avelino Pinon,a los dos dias de la cirugia fui a la clinica para que me retiraran el catete,retirado este la fluides de la orina sin control era enorme,al plantearle esta situacion al doctor Pinon su respuesta fue...apriete el pene y pongaselo hacia arriba gordo...desde aquel entonces sigo usando pampers sin poder controlar el flujo urinario....esta situacion me ha llevado a una depresion extraordinaria..hubiese preferido un disparo de shotgum por el pecho a este proseso aplicada por una persona irresponsable y falta de seriedad...
5.0 Rating
February 27th, 2017
Great Urologist
1.0 Rating
January 6th, 2017
Find another Doctor
1.0 Rating
October 7th, 2015
poor procedures
Egotistical doctor who appears to care less about patient treatment. He was loud, obnoxious and verbally abusive. Waited over an hour to see a doctor for 5 minutes. Have to schedule second appointment for ultrasound. How rediculous. My reason for for visit was kidney stones. I CAME FOR THE ULTASOUND. wHAT IDIOTS
1.0 Rating
October 7th, 2015
Dr pinon
5.0 Rating
June 5th, 2015
Dr. Pinon Excellent , kind & skilled.
Dr Pinon, operated on me after a serious blunt trauma accident. I WAS ABLE TO FATHER 5 CHILDREN WHEN other qualified Urologists told my wife and I we would never be able to have our own. I AM WITH MY TWO GRANDCHILDREN AS I WRITE THIS !!!!. Dr Pinon is a EXCELLENT MEDICAL SPECIALIST, PROFESSIONAL UNDERSTANDING AND VERY CAPABLE. I AM GREATEFUL FOR HIS CARE AND COMPASSION, THANK YOU DR. PINON....
5.0 Rating
August 16th, 2012
Thorough and caring
1.0 Rating
May 30th, 2012
I don't recommend Dr. Pinon
This doctor is rude to patients and his staff. He treats his patients as cattle and speeds through appointments. His method of answering questions is giving the patient a pamphlet and leaving the exam room. He just cares about how much he can bill. I don't recommend this Urologist to anyone. I left his office just in time to not have a rushed procedure with an annoyed doctor. He dosen't respect patients.
1.0 Rating
May 26th, 2012
Rude doctor and a staff that fears him
This doctor is unprofessional. He spoke poorly about his staff to me during our first visit. It should have warned me about his attitude. His staff was always confused and unprepared when I called with questions or to confirm my appointment for a procedure. He cancelled a procedure when I arrived at the appointment time. Then rudely told me that he had things to do and he dosen't know who or why I was scheduled as I was. Apparently the long weekend was more important than patient care! I left rather than being subjected to a angry and rude doctor with a scalpel. I do not recommend him to anyone. His staff even let me know of better urologists I could go to under their breath when I left.