Rate Now
Share Your Experience
Have you seen Dr. Aylin Ozdemir?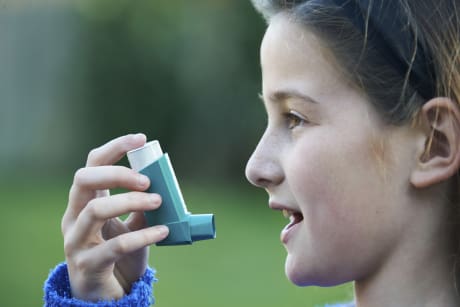 Childhood Asthma
Get the facts about childhood asthma, including the causes, symptoms and complications related to this condition.
25 Ratings with 10 Comments
1.0 Rating
March 23rd, 2017
terrible service
1.0 Rating
September 3rd, 2016
Disorganized & Not personable
I chose Dr. O because of her background education and holistic approach. I liked the idea of having both traditional and holistic options when treating/caring for my young children. However, it takes at least one month to book an appointment with her, then once there (finally) you wait well over an hour for her to see your child. She prides her self in spending as much time as needed with her patients, but she is the ONLY Doctor spread thin amongst three practices. When your children are seen for sick or well visits (even annual physicals) it is always a nurse practitioner. These nurses are hard workers and do a great job, but their education, experience, and training is limited. Why pay for a doctor, when your children are being cared for by nurses? Sure, they can bounce questions off the doctor, but it takes time (days). The staff has been extremely rude, unprofessional, and extremely forgetful. I have had to follow up with multiple matters myself over the course of weeks, because they always pass the task along, until it gets completely dropped. There is absolutely no follow through amongst the office staff, and they don't even remember your child when you walk through the door. Very disappointing experience.
5.0 Rating
February 11th, 2015
Don't listen to any negative reviews!!!!!
I am a former Pediatric, Family Medicine and OB/Gyn Medical Practice Manager. I also happen to have a son that has had language and developmental delays first detected about 2.5 years of age. Traditional Pediatric care has done nothing but make my son sicker and done nothing but look me in the face like " a deer in headlights". Folks her training in nutrition, epigenetics and nutrigenomics is how to get to the route cause of symptoms. She uncovered why he has all the symptoms he has which has caused a severe nutrient malabsorption problem. If we did not have her knowledge and ability to heal him he would be labeled something he is not for the rest of his life. All when he has gut problems that led to malabsorption. Simple as that. If you have problems with how you are treated in her practice, speak up. Apparently there was a severe lack of communication, as she is highly receptive to parent feedback.
1.0 Rating
February 3rd, 2015
Dr. Ozdemir has gotten too busy to even see her patients. Could have seen a Nurse Practioner within the week but requested specifically to see the Dr. Ozdemir. Waited over a month to see her. When we got there we got the Nurse Practioner. There are times where you want/ need to see the doctor. Her concern is building her practice and making money NOT her patients!
1.0 Rating
January 22nd, 2015
Beware! they are worst than telemarkerts!
5.0 Rating
August 20th, 2014
Excellent with Children with Multiple Diagnoses
One of my children had multiple diagnoses when we first met Dr. Ozdemir. I was referred to her by a local Pharmacist and I chose to drive nearly an hour to seek her care for my children. Dr. Ozdemir takes her time with each child and is most knowledgeable in diagnosing and referring to specialists when she suspects an abnormality. I would have preferred a closer physician, but I would not trade her expertise and individualized attention for a shorter drive.
5.0 Rating
November 7th, 2012
Amazing Dr
I have two children and due to moving was having problems finding a Pediatrician as good as their first one. I didn't think I would ever find one until I met Dr O. She is amazing! Listens to you and tries to find the problem instead of just treating the symptom. I am always amazed when I call on call and she picks up the phone instead of an on-call nurse. She cares about her patients and is one of the most selfless and kind souls that I have met. I really recommend her.
5.0 Rating
March 6th, 2011
Very caring
5.0 Rating
December 9th, 2010
I love Dr. O!
5.0 Rating
November 6th, 2009
5.0 Rating
March 27th, 2017