Rate Now
Share Your Experience
Have you seen Dr. Azedine Medhkour?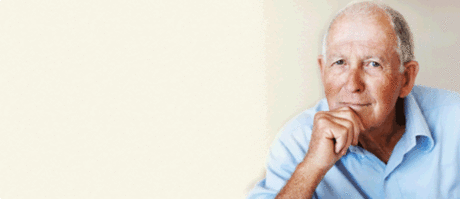 Parkinson's Disease
Get the facts about Parkinson's disease, including symptoms and how the disease progresses over time.
46 Ratings with 8 Comments
5.0 Rating
June 21st, 2017
ACDF
1.0 Rating
August 26th, 2016
This doctor has the charisma and bedside manner of rock who is sooooo full of themseleves
The wait times were unprofessional, he overtalked me as the patient and over and over again focused on insurance paying for my surgery. I made numerous complaints directly to him and his staff to have my access to my patient records and portal removed to silence my complaints of his substandard care. I asked for a second opinion after he strung me along for a Y E A R to only say I wouldn't be considered a surgical candidate. Upon second opinion I underwent a 3 level cervical fusion. The same surgery this provider said I did not need!!!
1.0 Rating
June 1st, 2016
Don't bother to waste your time with this provider. Seek a different provider.
5.0 Rating
April 6th, 2016
I had a previous surgery 14 years ago by a different Dr. This Dr. Had my results and scheduled me as soon as possible. I had to have several pre surgery tests, by other Dr.which where very fast also. I had surgery within 3 weeks. He was excellent presurgery,while in hospital and has excellent post surgery care. Medicated appropriately. My care is on going.
5.0 Rating
July 31st, 2015
Great knowledgeable Dr.
5.0 Rating
November 7th, 2011
Brain Aneurysm
Dr. Medhkour is a brilliant surgeon. He clipped my daughters Brain Aneurysm. We got to know the staff in the office very well and they are all wonderful and caring people. I think you should ask different questions for the rating. Questions like, What is the quality of life like now for the patient? AND Is the patient alive because of Dr. Medhkour? Instead of how long did you have to wait? Or did he spend enough time with me. My daughters surgery was almost 10 hours long. I think that is a long time to be spending with someone. He is a SURGEON, not a nurse.
5.0 Rating
April 4th, 2011
Dr. Medhkour is the best!
Dr. Medhkour performed a laminectomy on me. I came out of surgery a hemaplegic. I spent time in rehab and learned how to walk and use my hand. Dr. Medhkour was there by my side! He has excellent manners and his nurse Becky was very caring. I would absolutely recommend him to all new patients!
1.0 Rating
September 30th, 2010
100% worse
I am a 24 year old female with two boys, age 5 and 3. I had a hernaited disc in my back and he shoved other people out of the way to get me in. I am stuck with 6rods,6screws, and a tiatanium cage in my lower back and fusion done.. I can not lift, twist, stand for a long time, walk for a long time, and Lay down with out pain.. I can not do anything with out hurting, I have found out from other doctors that sugery should of been the last result.I am very upset they way Ihave to live my life in pain everyday.. I went and had a procdure done and when I ask him what the results was he said nothing was there. When I started seeing a pain mangement doctor he pulled my chart from that test and behind all of that I had buldging disc. I got out of sugery and he didnt put me is physical therapy and he should of.. Everytime I seen this doctor he kept telling me i neeed to loose weight, Once he hadd grabbed my stomach and told me (I dont want to see this) I'm very upset and in pain the rest of my life. On my very last vist he told me the pain was just in my brain. MALPRACTICE OR WHAT? I have some much problems with my legs back and nerves its so unreal. I dont reccomed him periode. I thiunk it was a unnessary sugery ?
1.0 Rating
July 20th, 2016
3.0 Rating
July 17th, 2016