Rate Now
Share Your Experience
Have you seen Dr. Azita Moalemi?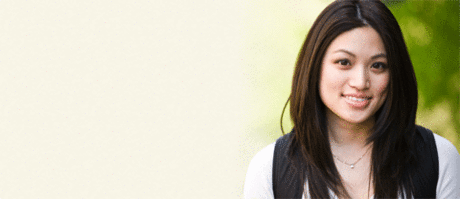 Birth Control
Get the facts about birth control so you can decide which type is right for you.
Quality Rating
Highly Satisfied
147 Ratings with 110 Comments
5.0 Rating
April 28th, 2017
Uniquely Caring Physician
My father has been a patient of Dr Moalemi's for the last 15 years. She is by far the most caring physician I've ever encountered. She never makes one feel rushed and listens attentively. Her office staff are friendly and helpful and the surgeons she works with are outstanding. Dad has progressive heart disease, and multiple times over the years she diagnosed blockage situations before they resulted in a heart attack or worse. Each time she connected him with a capable surgeon who placed life saving stents. She does not fool around, sending dad directly to the hospital upon determining the blockage. Dr Moalemi remains in constant with the patient and surgeons before, during and after surgery. Unbelievably, she calls to check on Dad at home after a procedure or medication adjustments. She even stopped by the hospital after hours to check on dad after unrelated bladder surgery. It is evident that she deeply cares about her patients. Even though I live out of state, Dr Moalemi doesn't hesitate to keep me informed. When Dad became ill while vacationing in Florida, she gladly called and consulted with the medical staff there, following his course of treatment. Amazing! This level of involvement provides great relief to the patient and family. Because of Dr Moalemi, we know beyond a doubt our 84-year old Dad's life has been significantly extended. She is a role model for all physicians and a truly remarkable person!
5.0 Rating
January 23rd, 2017
Recovery from Open Heart Surgery
I have founf Dr. Moalemi to be a 'true' professional. She not only listed to my concerns, she also asked a series of very important questions as to my present and future health and rehabilitation. When she is with you, you are the only one that counts. She is not distracted by interruptions or cell phone ringing. I'm Blessed to have Dr. Moalemi as my Cardiac care provider. I'll gladly recommend her to any and all folks.
5.0 Rating
January 5th, 2017
5.0 Rating
October 24th, 2016
Lifesaver!
Dr. Moalemi literally saved my life....after giving me an EKG, and she determined it was abnormal, Dr. Moalemi called the ambulance and sent me right to the hospital for a heart catheterization. The EKG was abnormal because I had a 90% blockage in one of my main arteries to my heart. I then had two stents put in so my blood can flow to the heart like it should. I, along with my family, never thought something like this could happen to me (I workout and try to eat healthy). I thank God and Dr. Moalemi for my being alive today....I am only 65, and now I can plan to live at least another twenty years thanks to Dr. Moalemi's "good eye", along with her intelligence of course!! She is the best!!
5.0 Rating
August 18th, 2016
Emergency first-time appointment
Several months ago, I felt a light tap internally on my abdomen--no fatigue, no dizziness or symptoms associated with heart problems. I'm an active and otherwise healthy 65 yr old female. Luckily I decided to take my blood pressure and pulse. Blood pressure was normal, but pulse was 170 BPM; it's usually well below 60 BPM. I went to my primary care physician who diagnosed me as having extreme Tachycardia. I'm so thankful he referred me to Dr Moelimi. I was admitted immediately and was under her care from 11am until 6pm. During that time Dr Moelimi was very reassuring, professional, and thorough in explaining my particular heart problem (I had a lot to learn never having had any problems with my heart). She performed a complete battery of tests and administered medications to stabilize my heart. This, of course, took many hours. My husband was with me and they were reassuring to him as well--they even invited him to their break room where he was able to help himself to a very nice meal. Dr Moalemi diagnosed my problem and referred me to a wonderful electrophysiologist. I'm just as pleased with him. Dr Moelimi continues to be my cardiogist. She has always been responsive to my concerns and questions no matter when, day or night, weekdays or weekends.
5.0 Rating
April 21st, 2016
Dr. Moalemi is an excellent doctor. She listened to fully understand my complaints; explained why certain procedures needed to be done in order for her to treat my condition; helped me grasp how I need to be proactive in my treatment plan; scheduled additional speciality appointments I needed; and has followed up with my progress. She is the best Cardiologist I have seen. I feel comfortable and confident under her care that every necessary step will be taken to ensure I receive quality care. I am very fortunate to have her caring for me.
5.0 Rating
December 28th, 2015
5.0 Rating
October 12th, 2015
professor (retired)
5.0 Rating
October 11th, 2015
Wonderful Doctor - The Best
Dr. Moalemi is a very caring doctor. She puts you at ease right away and is very easy to talk to and she listens. She explains everything to you, whether it is about your condition, procedure or medication. If you are looking for a good cardiologist that will help you and care about you she is the one.
5.0 Rating
September 8th, 2015
Dr. Moalemi is the one of the best doctor's I have. She is courteous and complete. Her bedside manner is calming and she tells me what side affects to expect from taking the various medications. I really appreciate it so I can understand all aspects of what is going on. She has to coordinate my condition with other doctors and Dr. Moalemi takes the time to help me understand my condition and answers all my questions as to all my tests affect my condition. She's the best person to have on your side.
5.0 Rating
August 24th, 2015
3.0 Rating
August 7th, 2015
Excellent --the way medicine should be practiced.
I appreciate Dr. Moalemi and her office staff. There are not enough stars to rate this practice. Dr. Moalemi is caring, compassionate and concerned about her patients; she goes out of her way to research and solve an issue--very comprehensive. She is supported by a professional, courteous and prompt staff. This is the way medicine should be practiced--you are treated with respect and as a person not a number.
Nearby Doctors

Dr. Azita Moalemi is similar to the following 3 Doctors near Springfield, VA.