Rate Now
Share Your Experience
Have you seen Dr. Babu Bangaru?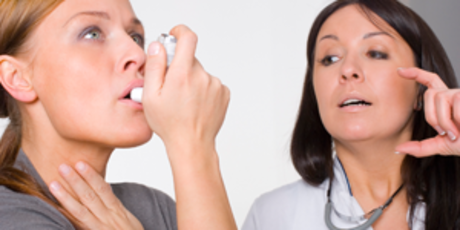 Asthma
More than 22 million Americans of all ages have asthma. Prepare to talk to your doctor about symptoms, diagnosis and treatment options.
37 Ratings with 16 Comments
5.0 Rating
March 28th, 2017
Saved my child's life!
5.0 Rating
June 4th, 2014
very nice to my kids
We first visited Dr. Bangaru when my son was a toddler, he was very kind and appropriate. Now my daughter, age 8, has been having gastrointestinal problems, he saw her promptly, was very kind, did not go overboard with tests she did not need. We have been very satisfied with him as our childrens' GI doctor.
1.0 Rating
August 9th, 2013
IT Specialist
5.0 Rating
April 30th, 2013
Excellent! The Best!
My one month old was having digestive problems & was sent to Dr. Bangaru. I know everyone says he is rude and pot manners. But I simply think he is just honest, stern, and straight word. He doesn't eat around the bush & tells what you need to know and what you need to do. He was far from rough with my daughter he actually picked her up and tried to calming her when she was screaming her lungs off. I would recommend him to anyone he is very knowledgable of what he is doing. I still take my daughter to see him up to this day. Simply wonderful most honest doctor you'll find
5.0 Rating
October 18th, 2011
Saved our baby's life
Our 8 month old baby was sick for months - blood in his poo, fatigued, moody - and Dr. Bangaru saved his life by rapidly making a difficult diagnosis and mitigating further damage. Dr. Bangaru acted quickly and calmly in confirming his suspicion, and was the essence of kindness and patience with my wife and me. This is a fine, caring man and an excellent physician and we are very lucky to have found him. FYI: I am a pediatric specialist, in a different field, and am greatly impressed with Dr. Bangaru's professionalism, thoroughness and humanity.
1.0 Rating
July 16th, 2011
5.0 Rating
July 15th, 2011
Excellent experience with knowledgeable, kind doctor
I'm amazed at some of these reviews - maybe there are two doctors with the same name. Our experience was excellent. We were seen immediately by Dr. Bangaru. He was respectful and gentle with my son - his manner made it easy for this anxious 10-year-old to talk about his gastro problems. He's clearly knowledgeable and experienced. I would recommend him to anyone in need of a good pediatric gastroenterologist in NYC.
5.0 Rating
February 14th, 2011
1.0 Rating
January 6th, 2011
WARNING! Do NOT see this Doctor!
I am amazed that he still has any patients! This was the worst experience I ever had with a doctor. I took my 5 month old daughter to see him for gastro issues and he manhandled her in such a rough way I began to cry as well.He placed the stool sample in an uncovered plastic cup and ordered me to go down to the lab on the other floor, when I asked for the proper container he said that was good enough.Low and behold the lab said they couldn't accept the sample because it was in a plastic cup!2 hours wasted and a ton of emotional damage...
5.0 Rating
December 2nd, 2010
Exceptional Doctor
Earlier this year, my toddler son was suffering from severe back/stomach pains that affected his walking. Our pediatrician sent us to different specialists to try to pinpoint his diagnosis. Since his condition had deteriorated rapidly and we were extremely concerned, his staff squeezed us into his completely full schedule. Dr Bangaru quickly ruled out any GI issues, but was alarmed by our son's condition. His recommendation was for us to go to the ER for an emergency MRI. He had us wait in his office while he discussed plans with our pediatrician for a course of action. We took our son into the ER that night and the emergency MRI revealed a spinal cord tumor. He was in surgery within 12 hours. My husband and I are grateful to Dr Bangaru for his quick and decisive actions. He cared enough to ensure that our son, a first time patient that he'd never met before, received the immediate medical attention required.
1.0 Rating
November 15th, 2010
Horrible