Rate Now
Share Your Experience
Have you seen Dr. Babu Rao?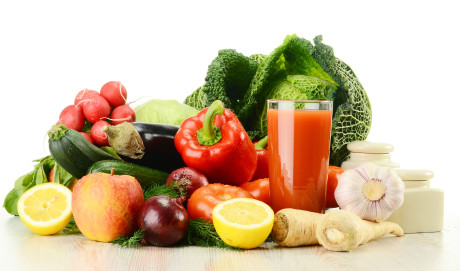 Type 2 Diabetes
Type 2 diabetes is a chronic disease in which your body is unable to maintain a normal blood sugar (glucose) level.
Quality Rating
Highly Satisfied
23 Ratings with 8 Comments
5.0 Rating
July 6th, 2013
Hate to see him go.
5.0 Rating
March 16th, 2013
A Great Friendship
I will always remember Dr. Babu. I am so glad that he came in to my life in 2000. He helped when noone else could. I am glad that he has taken care of me all these years. We always had a good Patient /Doctor relationship. I want to just say that he is a good dr. I hate to see him go. I will miss him alot. I wish him the very best in life. Thank you Dr. Babu. Don't forget me..If you find a cure for crohn's will you let me know. I pray that they find a cure or that GOD would heal me. Thanks Dr. Babu.
5.0 Rating
March 9th, 2013
I am gonna miss him in TN!
I love Dr. Rao. In fact he helped and gave me relief when other docs couldn't even figure out what was wrong. I have had nothing but great experiences and has always worked me in. He truly saved me from awful pain and I am gonna miss now that he no longer practices in TN. Also nurse Rita is awesome!
5.0 Rating
August 13th, 2012
Great Doc
1.0 Rating
July 28th, 2012
I haven't seen Dr. Rao in approximately 10 years, however i recieved a call on my voice mail a few days ago telling me to call the office because i had an appt. to see one of the other doctors in the office and they had to cancel my apt. when i called to see what it was about i was told that i couldn't see this other doctor because Dr. Rao had dimsissed me as a patient. The strange part of all of this is the fact that i had not called his office for any reason. I had not scheduled an appointment with anyone in the office. i asked who scheduled the appointment and they told me i was self referred and that i made the appointment. The most herendous part of all of this is that Dr. Rao has never dismissed me. I remember seeing him approximately 10 years ago, and the reason i didn't go back was because of the fact that he came in to see me and my husband was with me as usual he is with me during all my doctors apt. Dr. Rao left me in his treatment room while he had a meeting with a drug rep. I stayed in his treatment room until i got tired of waiting and i let myself out. when i asked the office manager what was the reason that was charted for him dismissing me the reason she said was charted by the nurse is too outrageous for me to even state here. It was an out and out lie. I asked if the documentationwas signed off on by the doctor, and she said yes. I asked her if Dr. Rao signed it or if it was signed with an office stamper that some nurses use to sign for a doctor. She wouldn't answer that. It appauls me that i would get a call about an appointment i didn't make and knew nothing about, A doctor that would leave a patinet in a treatmetn room to take an interview with a drug rep,. and then allegedly document a medical record with False information about a patient saying something that the patient never said. I feel a doctor is responsibe for the actions of thier nurse. what i ma saying is it is awful when a docotr go along with false information documented in a patients chart. If he wasn't a party to it he should have first verified the velidity of the documentation before he allowed it to stand. Until yesterday i din't even know any of this documentation even existed or i would have dealt with it long ago. I can't respect any doctor that will allow such. I was also told that this information was shared with my at that time primary care physician. I can't see myself ever seeing him again after the way i was treated by him and since he fill in for his fellow physicians I couldn't see myself making an apt. to see any of his fellow physicians and i don't appreciate the lies that were placed in my medical records.
1.0 Rating
July 20th, 2012
Shocked at these Reviews
I am in utter disbelief after reading some of the reviews on here. My experience was so devastating, that I am shocked no one else has had the same problem. But I'm sure some of these reviews are fabricated. I've had terrible gastrointestinal issues over the years and have seen multiple doctors seeking help for the discomfort. I was referred to Dr. Rao by my PCP and upon his entrance in the room, was very rude with me. Would not listen to my symptoms and when I finally told him that I had found some relief in a new diet, he was so arrogant in telling me that my new diet "was placebo". Basically all in my head. And that I had tested negative for Celiac in a blood panel, so I DO NOT have Celiac, not even a possibility! So what did I do...took his arrogant word for it, ate gluten, and now have suffered severely for it. Back in the same debilitating state I was in before. Don't see this doctor. He should be sued for malpractice. Not taking a patients concerns and symptoms to heart and then putting them in an ill state again. Pathetic.
5.0 Rating
February 1st, 2011
Caring professional
5.0 Rating
December 20th, 2008
1.0 Rating
March 9th, 2017
3.0 Rating
December 3rd, 2016
5.0 Rating
December 3rd, 2016
4.0 Rating
November 11th, 2016
Nearby Doctors

Dr. Babu Rao is similar to the following 3 Doctors near Jackson, TN.

Dr. Archie Wright

Hematology and Oncology, Internal Medicine, Hematology, Medical Oncology

Jackson, TN 0.09 mi