Vitals cannot verify whether or not this professional is currently practicing. We recommend that you attempt to contact the provider to verify their status. Please email us at support@vitals.com if you have any additional information.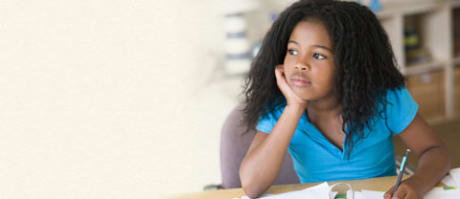 ADHD
Attention Deficit Hyperactivity Disorder (ADHD), including the different types and who gets them.
Quality Rating
Highly Satisfied
9 Ratings with 7 Comments
3.0 Rating
November 2nd, 2015
I was seen for spontaneous spinal fluid leaks following an aneursym clipping surgery and after seeing 7 neurologist to determine the cause and treatment for my severe headaches he finally gave me answers to my questions and recommendations for treatmens. I will forever be grateful for his kind and compassionate care.
5.0 Rating
October 9th, 2015
More than a good doctor
5.0 Rating
November 26th, 2014
brain cancer
2.3 Rating
October 8th, 2014
A Bit Arrogant
We found Dr. Mokri to be a no nonsense individual who had little time or interest in listening to concerns. It appeared that he had made a decision prior to entering the examination room. He was abrupt, hurried and bordered on being rude. He made us feel that we had wasted his time although we were the ones who had driven over six hours for the appointment.
5.0 Rating
January 10th, 2014
Galridge, Inc. president
5.0 Rating
September 12th, 2013
31 year check up
1.0 Rating
July 17th, 2012
gimp
I traveled 1200 miles and spent a couple of thousand dollars to learn the cause for respiratory muscle weakness. I had numerous objective studies done showing this weakness but not the cause. I also had an old neurosurgical problem diagnosed and confimed by x-ray evidence, EMG evidence, and multiple doctors. This doctor did not read the note I had written prior to my visit inferring he didn't have time though it was quite succint in laying out why I was there and my questions. He didn't look at my previous records or tests other than one x-ray and BEFORE he examined me he started arguing that I could not have had the previous diagnosis. He spent the entire office call arguing about that and never one time addressed the reason I was there. He acted like nothing was wrong and I was crazy and basically wrote up his report to make it sound like I complained of things with no basis and was either non cooperative with his exam or faking things on it. Yeah right! You would drive all the way to Mayo and spend a couple thousand dollars to fake symptoms that were not why you were even there! What a jerk! I have never had such a bad experience in my life and unfortunately I still have no diagnosis for what is wrong. He should stick with research and quit seeing patients! The things he addressed in his report were not even why I was there and there were outside tests demonstrating the problems that he tried to act like were in my head. Thinking he may have missed the tests I had brought in I sent them to him again with a note to which he did not reply. Apparently he thinks he is God and is so good he can diagnose you without even examining you or looking at test results and then he chooses to disbelieve his physical exam and act like you are crazy or a fake because it doesn't fit the theory he had before his exam. He should stick with research instead of patient care!
5.0 Rating
September 25th, 2015
5.0 Rating
April 2nd, 2015