Rate Now
Share Your Experience
Have you seen Dr. Barbara Held?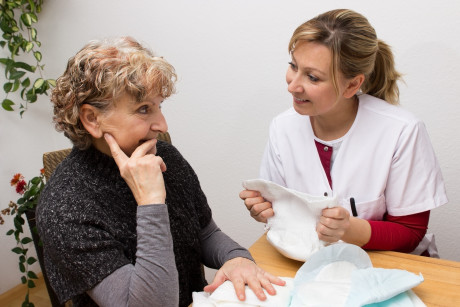 Urinary Incontinence
Learn about the symptoms and causes of urinary incontinence or urge incontinence.
35 Ratings with 10 Comments
1.0 Rating
November 17th, 2015
Awful experience
Awful experience. The nurse never answers/returns calls. The doctor is not on top of what is going on. I had a complicated pregnancy and went to the ER at Methodist, nobody at the ER or Dr Held bothered reading the results (which explained the complication) i read it when they gave me a copy when I was dischared. The doctor called back the next day having no idea what the report said. Nurse calls back with test results but can not explain what they mean if you have questions. Because of my medical condition I asked in the beginning if I needed bloodwork the answer was that it was up to me, or that they didn't know. When I called to say that I had lost the baby nobody bothered calling be back, except for nausea medication which obviously was no longer needed. Nobody is on top of the situation, and after the loss the care just seemed insensitive.
5.0 Rating
January 22nd, 2015
5.0 Rating
April 4th, 2014
Great doctor, you can really relate with her
I really like Dr. Held. She was quite easy to relate with, did a great job offering perspective and insight into my personal condition. I will definitely go back to visit her. Like most OB/GYN, I don't like the wait time since I am not an OB patient. However, when I was an OB patient, I understand that things happen and it is nice to know that they are there to take care of the needs for you and baby which often puts them behind schedule. I would prefer to not have 2 waiting areas, it is frustrating to get called from the waiting area and then be put in a holding area in the corridor. Perhaps this can be addressed during a future remodel. I love Dr. Held though so will tolerate the other things.
2.3 Rating
February 4th, 2013
Aweful Experience
5.0 Rating
March 27th, 2012
susan sanchez
5.0 Rating
August 31st, 2011
Good doctor, everything else so-so
I have been going to Dr. Held for about 9 years now (very long time!) and I absolutely love going to her. The front desk girls are nice. The nurse, however, has something stuck up her rear. I have thought about switching doctors merely based on the fact that I don't like her nurse, but I really do like Dr. Held so I'll stick with her. The nurse acted aggrevated and put off when she called to follow up on some abnormal pap smear results. I had a few questions and she was very rude to me when answering. I let the girls at the front desk know, and they said they were sorry and gave me the "I know, we hear it all the time" kind of look. I work at a clinic myself, so I know the look real well (I give it quite often). So all in all, GREAT DOCTOR! Rude and annoying Nurse.
5.0 Rating
October 18th, 2010
Excellent care
Great doctor and person. She took wonderful care of me during my high risk pregnancy and I can't thank her enough
5.0 Rating
April 24th, 2010
1.0 Rating
March 12th, 2010
Horrible experience
I started by waiting more tahn 1 hour in the waiting area. Then they got me in, and I waited half an hour more sitting on a chair in the corridor. When the nurse got in the office I saw the doctor was alone and sleeping on her desk ! I finally got in, got 2 minutes with the doctor and I was taken to an exam room. After undressing a nurse came to take my pressure and weight and left. I stayed alone in the gown, freezing with nobody coming to see me for a whole 40 minutes !!!! Doctor came and saw me two more minutes to get my pap, and then left me to get back dressed. When I came to check out I realized she did not bother to leave a prescription for the only thing I had asked her : birth control. I had to wait for another 20 min that she got finished with the patient she was seeing at the time (and who apparently got to see more of her than I did). Later a nurse called me to tell my pap was abnormal and I had to come in every 6 months for checks. I went to see another doc who told me the HPV I got was not the type causing cancer... I never went back to see Dr Held.
3.0 Rating
February 22nd, 2017
4.0 Rating
February 22nd, 2017
Nearby Doctors

Dr. Barbara Held is similar to the following 3 Doctors near Houston, TX.