Rate Now
Share Your Experience
Have you seen Dr. Barbara Steele?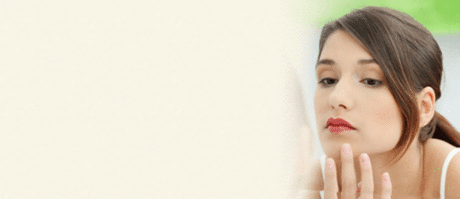 Acne
Get the important facts about acne, including the different types and what causes it.
Quality Rating
Highly Satisfied
44 Ratings with 18 Comments
5.0 Rating
August 23rd, 2013
I'm very well pleased with Dr. Steele, I've worked as one of her nurses for several of years and have nothing but the utmost respect for her. If you are the type of parent who needs a cuddly, warm, overly friendly dr. To hold your hand through every moment of your child's life she might not be the physician for you. She is straight forward, honest, and very intelligent. I don't work for her anymore but my son still goes to her office. I've worked for many other pediatricians and by far she is one of a kind. She will not over medicate your child and does her best to educate parents so that they won't come for every minor issue. I can say with confidence that i trust her with my son's health and know that if there was ever a major medical issue that she will be on top of it!!
5.0 Rating
August 21st, 2013
Focused and Engaged
Dr. Steele is completely focused and engaged when seeing our child. She speaks directly to our daughter and treats her as the patient, while still respecting us in the room. We have been seeing Dr. Steele for years and she is firm and decisive; she also explains a great deal about her findings. She cites medical studies that are pertinent and offers pros and cons for medical decisions, truly helping her patients make an informed choice. We would not hesitate to recommend her. We appreciate her age-appropriate discussions that ensure our daughter is well rounded and cared for (i.e., is she riding a bike, how often do we practice a fire safety plan).
5.0 Rating
July 17th, 2013
Patient
5.0 Rating
June 27th, 2012
One Happy Mom
I am very pleased with Dr. Steele. My son started seeing her when he was 2 yrs old and he still goes at age 19. He hated the doctor we were using and he cried everytime I had to take him. After changing to Dr. Steele he was happy and never had an issue getting him to go. She has seen him through ear infection issues, broken or sprained bones and anything else you can think of and she hasn't been wrong yet!! I know my son wishes she would be a family doctor so he can continue to see her as he gets older.
5.0 Rating
June 25th, 2012
Great Pediatrician
My sister, myself and my daughter have all been under Dr. Steele's care. I now have a 17 month old and she spent more time with us than any doctor to go over the pros and cons of vaccinations, diet, age appropriate discipline, etc. As parents who try to stay up to date and educated with the decisions we make for our daughter, Dr. Steele went above and beyond explaining everything to us thoroughly. I highly recommend her to any family!
5.0 Rating
June 24th, 2012
One of the best pediatricians!
5.0 Rating
March 29th, 2012
SHE IS THE BEST WE DRIVE OVER 45 MIN TO SEE HER!
2.3 Rating
February 13th, 2012
Very disappointing experience
Very disappointing experience. She showed up 30 minutes late for our appointment. And the first thing she said to us was how well she is rated and how timely she gets to meet each patient. I feel she doesn't really care about the kids much. After this routine annual check-up(nothing special, short-to-medium time-wise), we got over charged. I called them for correction. Her staff used all kinds of excuses, trying to prove either they provided us a much-longer-than-usual appointment, or above-average consultation. Whatever. I will never go back there again.
5.0 Rating
November 29th, 2011
Best Pediatrician for my family
I have been seeing Dr. Steele for years and have never found a better diagnostician or a more caring pediatrician. She loves my children as if they were her own and engages them in topics of interest to them, not just to me the parent. The best thing I can say about Dr. Steele is that she practices medicine by teaching parents what they need to know and do to raise their children to be healthy and responsible people. She has assisted me in more ways than I can count and she has taught me to be a better parent.
1.0 Rating
November 19th, 2011
Dr. Steele lacks a warm and caring personality toward children. I felt that her interactions with my children were more like transactions and that she did not posess a genuine concern for them what so ever, which is strange considering that she is a Pediatrician. For example, when we first joined her practice, I was concerned that my child might have had a learning disorder. She had never initially met him and would not meet him regarding the subject until I completed a substantial amount of tasks and paid out almost $2000 in psychological testing. It would have been nice for her to actually have met him and then have made the recommendation on going ahead with the testing. However, from a scientific stand point she is very educated, experienced, and knows her profession well.
5.0 Rating
July 3rd, 2011
Dr Steele is the best pediatrician