Rate Now
Share Your Experience
Have you seen Dr. Baron Wong?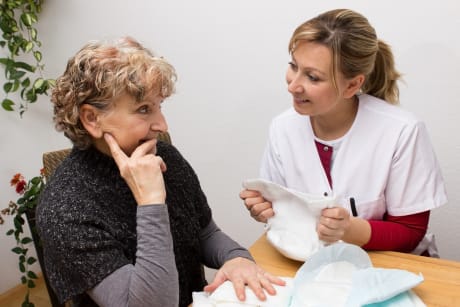 Urinary Incontinence
Learn about the symptoms and causes of urinary incontinence or urge incontinence.
Quality Rating
Highly Satisfied
12 Ratings with 9 Comments
5.0 Rating
November 10th, 2016
Dr. Wong took care of my father on multiple occasions including during his last hospitalization (when he passed away). Wahiawa General Hospital is not pretty. It does not have the shiny exterior as newer hospitals. It does not have the latest and greatest equipment. What it does have are caring nurses and doctors like Baron Wong. He is from a different time when physicians took the time to lay hands on patients and not just fumble with computers and flip through lab reports. I am in the medical field but most of my family is not. He spoke to my mother in a way that she could understand. A lot of times, when a physician knows there is a family member who is in the medical field, they only speak to that person. Not Dr. Wong. He spoke to each of us. He did not get frustrated when my mother asked for him to explain something again as I have seen other doctors do. He did not force his opinion on us about letting my father go. He guided us through a very difficult time. He is one of the most compassionate physicians that I have ever met. He showed us what a physician should be like. The bar of how a physician should be is set pretty high now.
5.0 Rating
July 16th, 2016
A PATIENT
5.0 Rating
May 4th, 2016
Dr. Wong is such a caring dr & takes time to explain. My husband was admitted to Wahiawa Hospital and he took the time to call me as soon as he found out the prognosis of what was going on and this was in the very early morning hours. Wow! You rarely received these kind of service these days. What an awesome dr!
5.0 Rating
August 12th, 2015
1.0 Rating
April 12th, 2012
Someone I know has been a patient of his. His beside manner is okay. However I question his competence in dianostic and medical decision making choices. On one occasion she was released from the hospital & care facility with no resolution of the symptoms (could barely eat, bloated, high ammonia levels controled by lactalose, gag reflex upon eating) less then 48 hours after release she was undergoing surgery for a scar adhesion that created an intestinal blockage and spent the next few months in the hospital. It was a life threatening situation that thankfully was taken care of in a different hosiptal where the problem was immediately diasgnosed within hours as opposed to no resolution afterweeks in wahiawa under dr wongs care. This time, she was releasedwith a chest cold which given her medical history, usually quickly develops intopneumonia. No antibiotics was prescribed with the caveat that we will wait and seehow the cold progresses. A week latershe is put on antibiotics and a day lateris admitted, sadly to say in the samehospital, with pneumonia. I have nothingpersonal against him, he seems a pleasantenough individual however i have reservations on his competence in dealingwith medical issues that he is unfamiliar with.
5.0 Rating
January 4th, 2011
5.0 Rating
February 19th, 2010
The most knowledgeable and caring physician I have met. He spent time talking to me. I felt comfortable.
5.0 Rating
January 27th, 2016
5.0 Rating
July 12th, 2014