Rate Now
Share Your Experience
Have you seen Dr. Barry Dubner?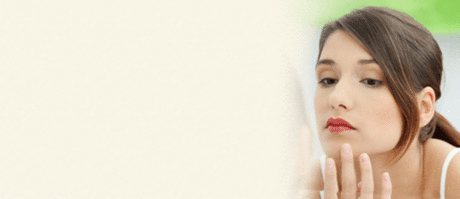 Acne
Get the important facts about acne, including the different types and what causes it.
Quality Rating
Highly Satisfied
28 Ratings with 11 Comments
5.0 Rating
December 10th, 2013
Mrs.
1.0 Rating
August 20th, 2013
Do not use this docotor
The most memorable thing about this visit was the amount of time the Doctor kept me waiting which was more than two hours. Then even though I was a new patient, he did a cursory exam, and charged me for a 30 minute exam instead of 10 minutes he really spent. The office staff were disinterested (except I'm sure...in their paychecks), I would not be so sure he can be trusted to be looking out for your best interests, unless you pay him what he thinks he deserves.
5.0 Rating
February 14th, 2013
Brilliant Doctor
5.0 Rating
November 4th, 2011
Good Doc
This was my first time with Dr. Dubner - nice office setting (waterfall outside) and pleasant staff. I had a 10:30 am appointment - got there at 10:15 am and waited until 11:30 am to see the doctor. Dr. Dubner seemed very knowledgeable and had a very good "bedside" manner. Removed a mole and did a full body scan completely and professionally. He fully answered my questions in a caring way, translating medical babble into English that I could understand. I will definitely use him again and recommend him to my friend and neighbors.
5.0 Rating
July 27th, 2011
Very thorough exams and offers solid treatment plans
I searched for a dematologist who was local and on my medical plan several years ago. I have been useing Dr. Dubner ever since. He has treated several different issues for me and the treatments have worked well. His office staff are professional and I recommend Dr. Dubner to local friends who need a very good dematologist.
1.0 Rating
September 26th, 2008
5.0 Rating
September 25th, 2008
Dr. Dubner and his nurse were so supportive and helpful when I came for my appointment. I've been suffering from adult acne for several years. He showed great patience and explained treatments that were helpful and safe in treating my acne problem. When I returned for my next appointment, my skin had improved. The entire office, and especially Dr. Dubner, put me at ease and were very helpful. He is the best dermatologist ever! I would recommend him to anyone else in need of a skin doctor.
5.0 Rating
September 25th, 2008
Great, Caring Doctor!
I have been a patient of Dr. Dubners for years. He is extremly thorough and very caring. I would definitely credit him with saving my life! He found a spot on my skin that turned out to be pre-cancerous. I did not even notice it! I went to him for something completely unrelated. He was very helpful and assured me that everything will be alright. I have read other reviews on this website that I find hard to believe. Dr. Dubner is very professional and even tempered. He would never treat a patient harshly. From what I know about Accutane, it is a very strong drug that can have very adverse affects on people with emotional problems. There have been many people who have had suicial thoughts and tendencies while taking accutane. I am sure that Dr. Dubner did the right thing by not prescribing accutane for this obviously disturbed patient. I would highly recommend Dr. Dubner as a dermatologist!
5.0 Rating
September 25th, 2008
I STRONGLY DISAGREE WITH HEATHER!
I have been a patient with acne for many years and have seen many doctors but Dr. Dubner was exceptionally helpful and his staff was very nice. Anybody can have a bad day, but of all the doctors I have used, Dr. Dubner was the one who helped me the most. Accutane is a government restricted drug and only a doctor can decide if you need to use it, a hysterical crying girl who demands accutane is probably not a good candidate. The brochure states very cleary that this is not a good drug for people with emotional problems or depression. I have only heard wonderful things about doctor dubner and it takes a long time to get an appointment to see him so quite a few people must feel the same way i do!
1.0 Rating
September 24th, 2008
Beware of this doctor!!!
This doctor yelled at my young daughter until she cried for requesting Accutane to treat her acne as his other treatments did not work. He berated her in front of the nurse and even called in another doctor to further embarrass her. As she cried, he went off the deep end with a crazy rant of insults, saying he would no longer treat her or let her be treated by anyone in the group. He needs to be investigated for his complete medical negligence.
1.0 Rating
September 23rd, 2008
Just came back from my appointment
Today I went to my appointment with Mr. Dubner. I have had acne problems for the past 10 years, and I've been seeing him for 6. Since I'm 22, this is the first time I have actually gone into see him by myself without my mom. My mom and I always thought he was so nice. When the nurse asked me the usual questions I told her I was there because I was wondering if I could get accutane. My brother suffered with acne too, and accutane saved his face and cleared his acne. As soon as Dubner came in, he asked me belligerently "How do you know about accutane?". I told him my brother took it, he cut me off and raised his voice even more, ranting that he doesn't give accutane to just anyone and that I don't even have bad enough acne (yet my face is completely red and full of pimples, I use 100% tea tree oil on my face 2 times per day just to keep the HUGE pimples away). I listened to him and when I tried to speak he screamed "No, excuse me, I'm talking!" Wow, I have never been spoken to that way, especially by a Doctor. I started crying, I was scared and I was sad because I knew my acne would continue. I tried to speak again, again he screamed "Excuse me, I'm talking! You need to find another doctor because obviously the only reason you came here was for accutane, and I'm not giving it to you." I started crying and said "I have to look like this everyday. Sometimes I don't even want to leave my house because my face looks so horrible." He quickly replied "Depression is a side effect of Accutane and with your overreaction I don't think you should be on it anyway." I looked at his clear face, then I looked at his nurses clear face, and I cried more. I couldn't believe I was being diagnosed with depression by a Dermatologist, insulted on top of being screamed at and not getting any help for my skin. He then quickly ran outside to get another doctors opinion, I was in tears at this point. I just wanted to leave. The doctor comes in, looks at me "No, I wouldn't give you accutane." I tried to tell him I don't have the huge pimples because I use Tea Tree oil to dry my face. If you look at my face, its flakey, tight, dry, with pimples everywhere. Dubner said "Keep using it then." Somewhere in his rant he mentioned that I have to use an antibiotic before I can use accutane. I agreed to it, and that's when he said "No, you just want it because you want accutane. If you think you know everything you figure out what you need." Well, I cried. And at the end of this disgusting ordeal I told him "You're treating me badly because I'm young." He said he was sorry I felt that way but that I was rude first. He said if someone is rude to him, he's going to be rude back. I guess my tears were rude. I told him "You're a Doctor, you shouldn't treat patients like this." So, I left. Now, I'm going to file every complaint I can with the help of my mom. Hopefully, I will find a Dermatologist that can help me. He told me not to use any doctors in his group, so I won't.
4.0 Rating
April 24th, 2017