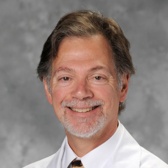 Dr. Barry K Lewis DO is a male Internist, has 34 years of experience and practices in
Cardiovascular Disease

,

Cardiology

, and

Interventional Cardiology
.
Brought to you by
License & Identifications
A medical license is required for a doctor to practice medicine in a particular state. Requirements vary by state but most require, at a minimum, post-graduate training in the doctor's specific specialty. An NPI number is a national identifier unique to an individual health care provider and is managed by the Center for Medicare & Medicaid Services (CMS).
Learn more about Dr. Barry Lewis:
View the full profile to get information on:
Qualifications
What's important to you
---
View full profile
Patient Reviews
The overall average patient rating of Dr. Barry Lewis, Cardiologist is Excellent. Dr. Lewis has been reviewed by 2 patients who have provided 1 comments. The rating is 4 out of 4 stars.
| | |
| --- | --- |
| Ease of Appointment | 4.0 |
| Promptness | 4.0 |
| Courteous Staff | 4.0 |
| Accurate Diagnosis | 4.0 |
| Bedside Manner | 4.0 |
| Spends Time with Me | 4.0 |
| Follows Up After Visit | 4.0 |
Specialties & Research
He has special expertise in 20 areas:
Acute Coronary Syndrome (ACS)
Aortic Valve Stenosis
Arteritis
Atherectomy
Chest Pain (Angina)
Cholesterol Management
Coronary Disease
Diastolic Heart Failure
Dilated Cardiomyopathy
Endocarditis
Heart Block
Heart Catheterization
Heart Diseases
Heart Failure
High Blood Pressure (Hypertension)
Hypertrophic Cardiomyopathy
Muscle Pain (Intermittent Claudication)
Myocardial Infarction
Renovascular Hypertension
Unstable Angina
---
Education & Awards
Dr. Lewis graduated from A.T. Still University - Kirksville.
---
Affiliations
Dr. Lewis has 17 hospital affiliations:
St. Mary Mercy Hospital
Garden City Hospital
---
Accepted Insurance Plans
Dr. Lewis accepts these health insurances in at least one office:
Blue Cross Blue Shield of Michigan - 3 plans
Molina Healthcare - 1 plan
HealthPlus of Michigan - 3 plans
Aetna - 2 plans
---
Additional Information

Where does Dr. Barry K. Lewis practice?
Dr. Barry Lewis practices Cardiovascular Disease, Cardiology, and Interventional Cardiology near West Bloomfield, MI.
Additional practice locations include: Livonia, MI and Clinton Township, MI.
See West Bloomfield Cardiologists.