Rate Now
Share Your Experience
Have you seen Dr. Barry Knezek?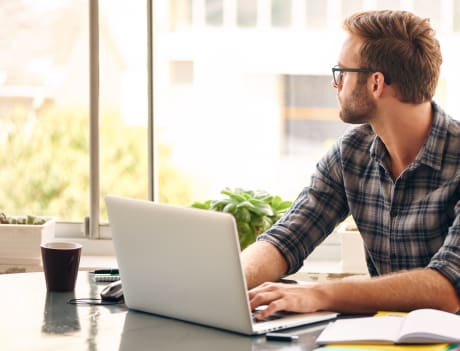 Adult ADHD
Get the facts about attention deficit hyperactivity disorder (ADHD) in adults, including the different types and symptoms of each.
Quality Rating
Highly Satisfied
44 Ratings with 13 Comments
5.0 Rating
January 31st, 2017
I will always recommend DR.K. to anyone!!!!!!!! A great professional, he is HUMAN, and will listen. You are not degraded because you have an illness........no matter how large or small. I will miss him very much.....as we have moved out of state. I do not look forward to training a new DR.................lol
1.0 Rating
August 5th, 2016
Disgusted
At first, I thought he was a nice guy- we connected and I trusted him. However, medications are a powerful, tricky thing. The moment things got a little frustrating, he dropped me and left me high and dry during a very sensitive time. His words were hurtful and his actions and excuses inexcusable. If you are looking for an honest, reliable psychiatrist who will stick with you through a difficult process-run.
5.0 Rating
December 7th, 2015
5.0 Rating
February 19th, 2015
5.0 Rating
December 6th, 2013
Exemplary, Barry is one of most competent and caring people I know.
5.0 Rating
May 6th, 2013
Relief is life!
I posted this same review on another site today so I thought I'd share it here as well. I've been a patient of Dr. K for 7 years. Thank you Dr. Knezek! I went through h$#@ and back with several Doctors who seem to have the one size fits mentality with regards to medication -SSRI's, etc for anxiety and depression. My past treatment with other Dr's was far worse than my condition. Don't let Dr. XYZ nod his head and write you a prescription just so he can move on to the next paying customer. Dr. Knezek was the the fist doctor that actually took the time to listen and tailor a treatment for me specifically. He's the only genuinely sympathetic and empathetic psych I've worked with. He called me on Christmas eve one year to ask how I was feeling, who does that? He truly understands modern psychotropic medicine and treatment which is something (to my surprise) that other psychiatrist I've seen seem to know little about. I rarely have to wait more than 5-10 minutes, but if he runs a bit longer he does not rush through your appointment in hopes of getting back on schedule. Sometimes a patient may need more attention during a visit. I certainly don't mind if my appointment gets pushed back a few extra minutes if it means someone is getting the help they need. You can't slap a band aid on depression/anxiety and say see ya...good luck with that! I don't typically write reviews, but I'm hoping that someone who is struggling will see this and make the call. I wish you all the best and my last parting comment is that whether you are going through a rough spot in life or you've been struggling for years...DON'T USE YOUR FAMILY PRACTITIONER FOR PSYCH ISSUES! You may love your family doc dearly, but loyalty to a man or woman in a white coat and stethoscope is not the way to go when struggling with emotional or psychiatric issues.
5.0 Rating
July 27th, 2012
FINALLY!
I started seeing a psychiatrist when I was 19yrs old. All of the Dr.s I've seen in the past were either referred by my school or friends. Dr. Knezek was recommended to me by another exceptional psychiatrist (that my friend works for) in the DFW area. I am a skeptical person so I wasn't sure exactly what to expect and was a little nervous about paying $400 for an intial visit (Dr. Knezek doesn't take any insurance plans). Well, I saw him yesterday and all I can say is "The man can charge me whatever he wants/needs because he is TOTALLY WORTH IT!" He was compassionate, knowledgable, and engaged. I have never felt so comfortable with a physician of ANY KIND. If you are suffering with depression/anxiety, this man can and will help you. I am so excited to start feeling like my normal self again.PS His receptionist is super friendly and helpful, too.
5.0 Rating
May 16th, 2011
5.0 Rating
March 26th, 2011
Good - Caring
5.0 Rating
November 27th, 2010
Life Saver
5.0 Rating
May 20th, 2010
Very reliable and knowledgeable
Had tried to let my ob/gyn treat my depression, things just got worse and worse until I finally decided to see a "real" psychiatrist. Best decision ever. Dr. Knezek is very compassionate and really on the cutting edge with meds. He is determined to help you feel happy, not just "not depressed". I have found him to be very intelligent and always able to recommend new things if necessary. Very flexible and very willing to listen to the wishes of the patient, and is respectful of your knowledge of medications and of yourself.
5.0 Rating
March 10th, 2009