Rate Now
Share Your Experience
Have you seen Dr. Barry Norris?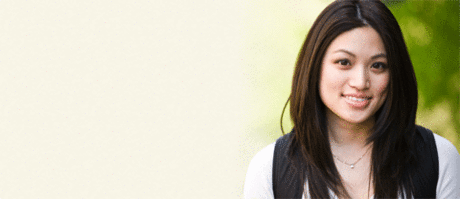 Birth Control
Get the facts about birth control so you can decide which type is right for you.
18 Ratings with 8 Comments
1.0 Rating
May 30th, 2017
He shouldn't even be allowed to call him self a doctor
I went to Dr. Norris's office for a follow-up visit a few days after being dismissed from the ER due to a bicycle accident. I was telling him what symptoms I had (swollen knee, knee pain, shoulder pain, lower back pain, headache dizziness, ringing of the ears, insomnia, anxiety) and asking him what he thought about me going back to work. The doctor talked over me and interrupted me every time I tried to talk. He didn't even look at my injuries, and said my sympoms are normal and I need no referral to other doctors. He then wrote me a note I could go back to work, and a prescription for painkillers. Now I am at home from work again because I am feeling worse than when I went to see him. He needs to be reevaluated to make sure that he is fit to be a medical doctor.
2.0 Rating
September 4th, 2015
1.0 Rating
September 3rd, 2015
Condescending jerk
1.0 Rating
October 31st, 2013
High Cholesterol
Dr Norris is pretty nice, but he never seems to remember ANYTHING about me everytime I visit. Always asks the same questions. Andrew is the best one in the whole office, of 3 people. Very nice guy. Dr Norris seems to be in it for the money, They will NOT under no circumstances refill your rx over the phone, you HAVE to go see him, ( even if you were just there a week and a half ago)! Now, his receptionist.. She's the mail reason why I can't stand to go there. While you're waiting to be seen by Dr Norris, she'll answer the phone, huff and puff, deep sigh, talk to herself. Shuffle her papers around on her desk, real loud, like she's irritated at the world. She ALWAYS ( ok, 8 out of 10 times) get the rx's wrong, that she calls in to the pharmacy. Then you end up waiting at the pharmacy longer when they have to call the Dr's office to get it straight. When you are checking out, ( to get your next appt, which is usually within 1-2 weeks), If the phone should ring ring, she will just stop helping you, and take the phone call. This happened to me, and I had to stand there and listen to her for 15 minutes, then another call came in, then she started making an appt for the next patient who was behind me! She is the main reason, I can't stand walking in that office.. Not to mention, she never greets me, when I walk in to their office, but she sure as heck greets EVERYONE else, with warm welcoming smiles. Not me! I didn't do anything wrong! I do NOT recommend this office at all. Hope this helps.
5.0 Rating
February 20th, 2010
Happy Camper
1.0 Rating
September 17th, 2009
This man has major anger issues. He is really rude and scary. He refuses to listen and gets very angry if you don't agree with him. He over medicates and thinks he is an authority on everything.
1.0 Rating
July 20th, 2009
4.0 Rating
July 9th, 2016
1.0 Rating
January 7th, 2016
2.0 Rating
December 14th, 2015