Rate Now
Share Your Experience
Have you seen Dr. Barry Ruht?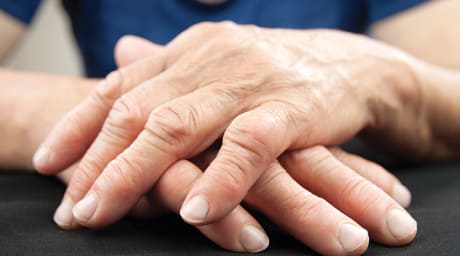 Osteoarthritis
Get the facts about osteoarthritis, including the symptoms and doctors who treat it.
28 Ratings with 15 Comments
1.0 Rating
January 26th, 2017
2.0 Rating
October 24th, 2016
Too money oriented and poor follow up but orthotist
2.0 Rating
February 5th, 2016
Terrible office manager
2.0 Rating
March 18th, 2015
4.0 Rating
February 27th, 2015
Great diagnostician
Dr Ruht is obviously very knowlegable and diagnosed my problem as something quite different than what I thought it was. HIs orthodist/pedorthist, Lori is AWESOME!!!! She is also very knowlegable and really took the time to work with me and answer all my questions. I left the office with HOPE, something I haven't had in quite a while. Highly recommend.
1.0 Rating
February 26th, 2015
YOU NEED A BOOT
Makes a fantasy diagnosis base on our lack of knowledge and his shrewdness, then tells you that you need an expensive boot which he co conviently sells in his back room
1.0 Rating
February 18th, 2015
Stay away from this guy
5.0 Rating
February 5th, 2015
Good doctor
5.0 Rating
August 23rd, 2013
I went to this doctor after a referral from a friend. My friend advised me that this doctor was very slow to perform surgery and would not do surgery unless it was absolutely necessary. Being that I was in my mid 20s that was exactly what I was looking for. He also doesn't over prescribe medication and would rather solve the problem then over medicate. I went to him for several months and he definitely saved me from needing surgery and fixed the problems that I had going on at that time. He was extremely friendly, and yes he did tell me to google what was wrong with me, which I didn't mind because anyone truly concerned with getting better would do as much research as they could on what is wrong with them so they can be a part of the healing process. I would highly recommend and do highly recommend this doctor to all of my friends. His staff is also excellent and they offer the best and most private physical therapy I've ever seen. (Better then OAA for privacy and 1 on 1 care)
1.0 Rating
June 29th, 2013
Google it
Please do not go to this Dr. He rushed me to surgery and my pain is 1000 x's greater since. He never explained options, he said a long name then told me to google it. I was so surprised by his lack of attention, I should have known not to continue. This was before reviews on line were so well known. Very poor Doctor. Why he is still practicing, is a wonder.
1.0 Rating
April 10th, 2012
This doctor never really told me what was wrong ,he wasnt listenening to what I was telling him, He told me to google the two things he said I had .He gave me shoe inserts and charge me 20 dollars for them.He was terrible I will never go back.Any doctor who tells you to google something show he really dosen,t care for his patients. Doctors tell you to stay off the internet.I will be calling my insurance company tomorrow and let them know whats going on with this doctor,I was dumbfounded and did't realize what was going on until I left,he didnt even tell me to take any thing for the pain he just wanted to get out of the office with me.PLEASE DON'T GO TO THIS DOCTOR