Rate Now
Share Your Experience
Have you seen Dr. Barry Solomon?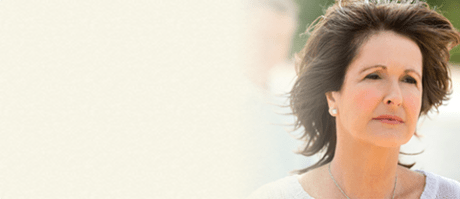 Metastatic Melanoma
The facts about metastatic melanoma, a serious skin cancer, including signs, symptoms & what happens to the body in each stage of cancer.
76 Ratings with 29 Comments
5.0 Rating
February 24th, 2017
2-23-17
1.0 Rating
April 5th, 2016
WORST DOCTOR EVER. STAY AWAY, RUDE AND MISDIAGNOSED 3X
WORST DOCTOR. Don't believe the positive reviews, clearly his staff was told to write something nice to offset the huge amount of negative reviews he gets. He is arrogant, rude, nasty, spends 2 -3 minutes with you . All about money with him. Would not answer a question about another skin matter and said make another appointment the insurance only pays me for one thing. Really? Could not aother fre minutes to see if it was worth another visit, Looking for a Great Dermatologist? Go to Dr, David Silverstein, Suffolk Dermatology in Ronkonkoma what a super nice guy, and knowledgeable and thorough.
5.0 Rating
September 19th, 2015
1.0 Rating
September 16th, 2015
Stay away
1.0 Rating
July 22nd, 2015
Do not go to Dr. Solomon. He horrendously misdiagnosed my small child resulting in possible permanent skin and growth damage that could have been corrected with prompt proper diagnosis. Dr. Solomon is arrogant and has horrible bedside manner. He just kept sending for unnecessary tests instead of just saying he was unsure of the condition and referring us to a specialist. Please take care of yourself and DO NOT go to this doctor.
1.0 Rating
December 18th, 2014
DISGRACE TO BE A DOCTOR
This doctor should be shameful as just to call himself a doctor. He is very rude and inconsiderate about the patients feelings. Anyone who goes to him is just waste of money. No bedside manner and not much of knowledge. If I could report him and his manner to any medical institute, I will do it in a heart beat. Again, he taints the name of doctor.
1.0 Rating
December 4th, 2014
Bad news Practice
I too had a very bad experience there as well. I have never been so offended and treated so poorly in a doctors office in my life. I will never go back to that rude, unprofessional, and obnoxious practice again. And to top it off they prescribed medication that my insurance did not cover. i called them several times and it took them 3 weeks to remedy the situation. Hands down the worst patient service ever. Mr. Solomon is not a doctor he is a Dic-tor. Be warned avoid this place at all costs.
1.0 Rating
November 24th, 2014
Only because it's easy to get an appointment
I have been going to Dr. Solomon for years, mostly out of convenience. 90% of the time the receptionists are obnoxious and so is the doctor himself. The assistants are always great though. They seem to care more about the patients than anyone else. The physicians assistant looked at me like I was nuts when I told her I was researching my condition and what I found. I made it clear I was reading medical journals and not Wikipedia! They kept giving me steroids after I told them it was getting worse each day. The articles on this condition say steroids make it worse. I will go there only to get scripts filled but I am looking for another dermatologist. I would not recommend this office to anyone.
1.0 Rating
May 3rd, 2014
Worst Doctor Ever - DO NOT GO TO HIM
I had more than one terrible experience with Dr. Solomon so I thought it was time to share my latest experience so that nobody else has to suffer like I did…First of all, trying to make an appointment is always ridiculous (most of the receptionists that I've dealt with have been horrible and seem to have no idea how to even make a simple appointment). Next, when I finally went in for my latest appointment, I had to wait for a long time while listening to the receptionists babble to each other about what they did the night before (very inappropriate by the way). When I went into the examining room, I waited for the doctor and when Dr. Solomon finally came in, he did not even come over to examine me. He sat down, asked me what was wrong, I told him, and then he "diagnosed" me from afar. He never got within 4 feet of me. He prescribed an ointment for me and then left the room. On my way out, I heard another inappropriate conversation coming from behind the front desk and also heard and saw a woman yelling at someone in front of everyone. Great managerial skills…really. Then, last week, I had a billing inquiry and called to speak with someone in billing and was told that the entire department was on vacation…how could anyone let an entire department go on vacation at one?!?!?!?!? STUPID! I will never return to this office after all of the inappropriate behavior that I've witnessed and how horrible the doctor's bedside manner is. DO NOT GO TO HIM, every if you are desperate!!! I wanted to give no stars for the review but it makes you select at least one.
1.0 Rating
March 26th, 2014
WARNING! Stay away from this doctor.
I hope this review will prevent some poor soul from going to this doctor. I used to go to him for many years for an annual body check. In 2011 I developed something on my skin under my eye. He called it "nothing". It didn't go away and got worse. In 2012 he called it "a patch of rough skin" and prescribed a tiny tube of medicine as a peel ( this tiny tube cost $600! ). It got worse. In 2013 my wife urged ne to see another dermatologist. It was immediately diagnosed as basil cell carcinoma, a biopsy was taken and confirmed by pathology a few days later. It took almost a year of MOHS surgery, plastic surgery, ophthalmic surgery on my eyelid, many doctor visits, many copays, and lots of pain and suffering as a result of Dr. Solomon's misdiagnoses. Stay away from this doctor.
5.0 Rating
January 22nd, 2014
professional