Rate Now
Share Your Experience
Have you seen Dr. Bart Putterman?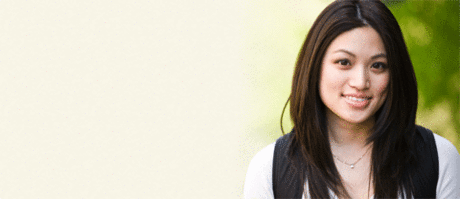 Birth Control
Get the facts about birth control so you can decide which type is right for you.
Quality Rating
Highly Satisfied
49 Ratings with 18 Comments
5.0 Rating
June 18th, 2016
Dr. Putterman has got to be one of nicest,calm, smartest and skilled Obgyns. Fourth surprise pregnancy and one day after csection was up and walking. Never have had that happen before, recovery was quicker than any previous csection from my past Doctor. He is very calm and truly and wonderful wonderful Doctor. I feel lucky to have been his patient.
5.0 Rating
June 2nd, 2016
Love!
I love Dr. Putterman and his office staff. He has been my OBGYN for probably 15+ years now. We've gone through all the stages of my 20's - 30's and now the best one, being pregnant. He is one of the nicest individuals with a great sense of humor. He takes the time to answer questions and I never feel rushed. He shows genuine concern and compassion and I am 100% confident in him as my doctor and am excited that he will be the one delivering my baby. I couldn't ask for a better doctor.
5.0 Rating
May 5th, 2016
Great doctor
He is a wonderful doctor. He takes his time with his patients. He is the one that does the examination, not one of his nurses. My only complain is that it is hard to get in touch with his assistant to get results of bloodwork. She never answers her phone. You have to leave her a message but she will return you call within 24 hours.
1.0 Rating
June 1st, 2015
I called this office almost every day for almost a week and a half trying to get an appointment but my phone calls were never returned so I have gone elsewhere.
5.0 Rating
September 9th, 2013
My Favorite Doctor
I have been a patient of Dr. Putterman for over 20 years. He has always displayed a sincere concern regarding my OBGYN care. Dr. Putterman is ver easy to talk too about my healthcare needs or concerns and has always been very professional. During any porcedure needed he was always available and took very good care of me. LOVE, LOVE, LOVE HIM!
5.0 Rating
February 25th, 2013
LOVE Dr. Putterman and his staff!!!
Dr. Putterman is absolutely the best doctor I have ever seen. He is so understanding and genuinely cares for his patients. He has made exceptions to see me even when he was not supposed to be in office. I have never met another doctor who has been willing to do so much for their patients. His staff is awesome too. They always remember me and get back to me ASAP when I have questions or issues. I've been going to Dr. Putterman for 4 years now and there was only one time I've had to wait more than an hour (and that's because there was a true emergency). Otherwise, I have always been inside his office within 10 minutes. I would definitely recommend Dr. Putterman to everyone! You'll never find a better doctor than him!
5.0 Rating
October 26th, 2012
I LOVE THIS MAN!!!
5.0 Rating
April 12th, 2012
Excellent
3.7 Rating
March 29th, 2012
alone, cold and undressed for nearly a half hour. just the sound of quiet doctor chatter from the hallway.
I really like dr putterman as a doctor. He is not afraid to say he doesn't know and refer you to someone else if needed. He also will take the time to run tests you want. His staff was friendly upon my first visit when there were no other patients in the office but upon my second visit while there were patients I felt they were rude. It takes a half hour to get to thier office from my house. I left over an hour early and got stuck behind an accident I called and said I might be at most 5 or 10 minutes late and was told if I was not there at my appointment time I would need to be rescheduled. This was an immediately needed appointment he called to schedule. I arrived right on time and was immediately taken to a room. Waited a 25 minutes before a nurse came in to ask my weight, why I was there and to undress. I sat in a cold exam room undressed for another 25 minutes before the doctor came in. I said it was okay for a student to be in the room. She was never introduced to me and that made me uncomfortable. Then in the middle of a pelvic exam with my legs open, a nurse opens my exam room door. He needs new staff and a better policy and to schedule patients so he will be able to spend accurrate amounts of time with not leave patients alone and naked in a cold room.
5.0 Rating
April 13th, 2011
Best OBGYN!
Nearby Doctors

Dr. Bart Putterman is similar to the following 3 Doctors near Houston, TX.