Rate Now
Share Your Experience
Have you seen Dr. Basheer Badiei?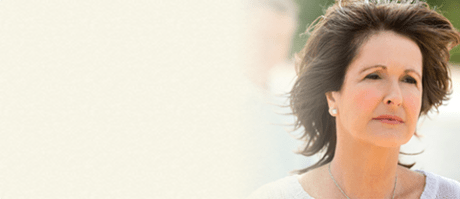 Metastatic Melanoma
The facts about metastatic melanoma, a serious skin cancer, including signs, symptoms & what happens to the body in each stage of cancer.
24 Ratings with 13 Comments
5.0 Rating
March 31st, 2016
Great Experience
I have been to numerous doctors over the years , but had not been to a Dermatologist in a long time. I am glad to share a very pleasant experience with Dr Badiei and his staff. The offices are beautiful and immaculate. Front desk people very nice. I was seen right on time . The doctor and his nurse/assistant, Janet assisted as he did a small surgical procedure on my foot. I just felt very comfortable with this doctor. He was very kind, answered all of my questions and did not rush me. A very competent doctor who was patient and gave me options for my procedure today as well as explaining exactly what he would do and then did. It is nice to know there are still good doctors and practices around.
3.0 Rating
August 3rd, 2015
5.0 Rating
January 23rd, 2015
3.7 Rating
June 12th, 2013
Very Good
5.0 Rating
April 24th, 2013
Retired Educational Administrator
Dr. Basheer Badiei is one of the most professional, competent, well -trained and dedicated physicians I have worked with. He takes a personal interest in his patients. I know that when I am in his office, he will take excellent care of me. He works with his patients demonstrating respect and care. He takes the time to listen and give advice. There are many good doctors in the Vancouver area from which to choose. I will continue my partnership with Dr. Badiei, because I trust his judgement and sincerity. It is fortunate that we have Dr. Badiei in our community.
5.0 Rating
April 24th, 2013
Excellent Physician
I have been seeing Dr. Badiei for about five years. I know him to be a consummate professional who puts his patient's welfare first. His office is well run and he is considerate about providing enough time for accurate diagnosis and treatment. In one situation, Dr. Badiei diagnosed a basal cell (skin cancer) near my nose. He felt he could remove it but he knew a colleague in Portland who was a specialist in this type of procedure without needing follow up plastic surgery. I greatly appreciated his referral (putting me first) and the treatment was successful. The specialist, he sent me to, went out of his way to underscore what an excellent and well respected Dermatologist Dr. Badiei was. He even referred to Dr. Badiei as his mentor. I have high expectations for doctors. Dr. Badiei has met or exceeded them all. I highly recommend him.
2.3 Rating
April 11th, 2013
Staff great Doctor not so much
The office staff was very friendly. Especially the girl at the front with long dark hair. She went out of her way to help me with my questions on my insurance and always had a smile on her face. The doctor seemed rushed and had very bad oral hygiene. He was not very pleasant with his assistant that was in the room either. Overall, it was easy to get an appointment and I would consider going back if I had to.
1.0 Rating
March 8th, 2013
Don't go to this doctor!!!
I won't go to this doctor ever again!!! He was in a rush and I felt like he didn't really care of my problems! He removed two big moles (one on my neck, one on my scalp) in 10 minutes, he didn't even waited for the anesthetic to work, he didn't even answered my questions, he didn't gave me instructions how to take care of them in the next days. Some nurse came back to me outside to give me a general instruction paper about moles. I actually had to google what I had to do and how to do it. Ooh, and I really wanted to remove a third one, but he said he doesn't have enough time in one visit to do so much. I don't know why he was so rude but I guess they schedule too short back to back appointments. I don't recommend this doctor or this clinic!
5.0 Rating
February 13th, 2013
HE SAVED ME !!!!!
I WENT IN TO HAVE SOMETHING CHECKED ON MY FOOT. THEN I JUST MENTIONED A BUMP ON MY LEG AND SHOWED IT TO HIM. HE WAS NOT 100% SURE WHAT IT WAS SO HE DID A BIOPSY ON IT. THERE REALLY WASN'T ANY CONCERN AT THE TIME AND HE SAID IF I WASN'T CALLED IN 2 WEEKS I WAS WELCOMED TO CALL TO SEE WHAT IT WAS. EXACTLY 2 WEEKS LATER I RECEIVED A CALL AND IT WAS BAD NEWS. I HAD MELANOMA SKIN CANCER AND NEED TO HAVE SURGERY RIGHT AWAY. IF IT WASN'T FOR HIM BEING SAFE AND TESTING THE BUMP IT WOULD HAVE BECOMING MORE SERIOUS THE LONGER I HAD THE BUMP AND IGNORED IT. SO, TO THE PERSON THAT SAID HE ORDERS UNNECESSARY TEST, " THAT TEST HE GAVE ME, MAY HAVE SAVED MY LIFE". BETTER SAFE THEN SORRY AND THE FACT THAT HE DIDN'T JUST BRUSH IT OFF IS GREATLY APPRECIATED!!!!! THANKS DOC
3.7 Rating
July 13th, 2012
Your appointment will get you 15 minutes.
5.0 Rating
August 12th, 2010
We like this Doctor!
3.7 Rating
December 17th, 2009
I had a good experience - he took time to talk to me. I would recommend him.