Rate Now
Share Your Experience
Have you seen Bassam M.A. El-Borno, M.D.?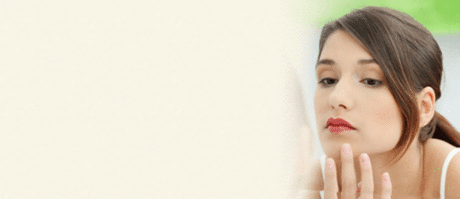 Acne
Get the important facts about acne, including the different types and what causes it.
Quality Rating
Highly Satisfied
70 Ratings with 41 Comments
5.0 Rating
September 19th, 2017
He listens and seems to actually care
5.0 Rating
August 31st, 2017
The best Psychiatrist I have ever had.
I have been lucky enough to have had Dr. El-Borno for over 20 years as my Psychiatrist. He still uses the old paper files for records and does not use the new age of electronics for record keeping. I seriously would not want to see any other Dr. He is warm and caring and always knows how to medicate me.
5.0 Rating
August 29th, 2017
Dr. Borno is a great guy and Doctor.
Dr. Borno puts you at ease in the first few minutes.......he's very funny, and not very bad looking either 😌 I enjoy going to him, just don't be too late for your appointment, because he has other patients he must see and you'll have to come back another day. He's very good at what he does.......at time I felt as if he could read my mind! He has helped me a lot over the past year. I trust him completely and could tell him anything and it never goes any farther than us in the room, unless I tell him it's ok to tell my daughter or my brother.
5.0 Rating
August 24th, 2017
Finally, a doctor who listens!
I am so grateful that my best friend referred me to him! I was struggling with bipolar disorder for years and when my family doctor retired I was left with no one that really wanted to listen to my mental health struggles. Dr. El Borno took the time to evaluate my issues and explain a course of treatment. He is patient, kind, and knowledgable in mental health. Highly recommended!
1.0 Rating
December 14th, 2016
Terrible
5.0 Rating
May 23rd, 2016
All the same, great Doc, intense attention from.
I have been with the Doc, for about 6 years, and we have quite a bond...yes, sometimes we argue, I happen to know a good bit about drugs,lol, but we respect each other. He is a good Dr. Don't lose him, if u can be his patient.😀I don't like the answering service, if I would change 1 thing, Doc, hire a girl in your office, just for that purpose. Who is a registered nurse, can make a lot of the decisions, based on the records, entered in computer? Take weight off you. Be kind to you and us.:)
5.0 Rating
July 26th, 2015
We have had our ups and Downs.
I am 30 years old now. I started seeing Dr. B around the age of 15. I respect the man. I think he is the most remarkable Doctor I have ever seen. He has helped me through good times and bad. It's been about 4 years since I have seen him last. I would love to have him treat me again but unfortunately I just don't know if he will take me back as a patient. There were times that I was rude to him and not nice at all. Maybe it had to do with my age at that time or perhaps just taking my stresssers out on the wrong person. Anyway, I still recommend people to give him a try. Best doc hands down. He is very thorough, intelligent, straight forward / direct with his patients ,and goes out of his way to try to resolve "unusual" issues you may be experiencing. Anyway, I highly recommend him. He knows his stuff. I think I may have to call him and see if he will except me back as a patient. I've definitely matured since we had our falling out and Family Doctors try their best with mental health but let's face it, nothing compares to a Dr. that is fully trained in the field and actually reads the DSM! End rant haha.
5.0 Rating
July 4th, 2015
A Life Changer. " AWESOME DOCTOR " !!! Two Thumbs ups ! :) :) :)
My family has been seen by Dr. El-Borno for over a year now. Words can not describe how lucky we are to have found not just a doctor but a professional friend & caregiver that goes the extra mile where most do not. Today with most psychiatric visits you see two doctors. One for stabilizing medicine & the other for describing what problems exist and what needs to be corrected within each family. With Dr. EL-Borno there is no gap. It's a direct approach that we should have never gotten away from. This makes him an exceptional and unique doctor as he knows everything that is going on with each patient. Before you get caught up in a team of doctor's for profit, I promise you he will do all he can to change your life and everyone you love for the better. Thank you so much Dr. Borno for changing our life & making it whole again.
5.0 Rating
June 8th, 2015
This is the kind of care all doctors should strive to achieve.
I along with my mother have been patients of the Dr. for around five years now. There has never been a more thoughtful, concerned and giving doctor ever. When I lost my job and wasn't able to pay for my visits he told me that he would personally cover the costs until I found work. That sort of personalize care for patients is unheard of, and his 'bedside manner' is incredible. It's simply a pleasure to have a visit there. I wouldn't change doctors for my life. This man is one of those people who truly cares and I am lucky to have found him. Can't stress enough how much I've improved in his care.
5.0 Rating
May 25th, 2015
My family has been seen by Dr. El-Borno for a year now. I would highly recommend him as a doctor. He has helped us in many ways. He has a very caring nature not only with my family but everyone I've ever seen him interact with. I truly believe he has a heart of gold and is in this profession to help everyone he treats. Usually with Psychiatrists you only see them to have medications prescribed, however, with him, you see him for everything each and every time which is very rare. We are truly blessed to have met him.
2.0 Rating
March 5th, 2015
Proceed with Caution
Ask questions. Be wary if he minimizes your concerns. He is disarming. Proceed with caution.
Doctor's Response
Now, although your supposed concern for others may indeed be suspect here, your suggestion that consumers educate themselves is worth noting. Likewise, one must refrain from relying on Dr. "Google" as the definitive source, as then proper education will feel like minimization, if not disarming altogether.
SHOW
5.0 Rating
February 19th, 2015
A One in a Million Doctor
Dr Borno is a brilliant diagnostician who is equally adept at treatment. He has been a lifesaver to me. Over the past 15 years, he has successfully treated numerous members of my family. His wisdom and many skills provide me security in the knowledge that he is a physician in whom I may trust. I highly recommend him. He has truly been a gift to our family.
Doctor's Response
Thank you ever so much for taking the time to offer your views. It has been a privilege caring for you and those you love and I am truly honored by your confidence over the years.
Nearby Doctors

Bassam M.A. El-Borno, M.D. is similar to the following 3 Doctors near Lancaster, PA.