Rate Now
Share Your Experience
Have you seen Dr. Bassam Hadi?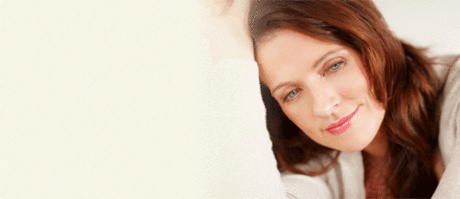 Epilepsy
Get the facts about epilepsy, including the different types, symptoms and causes of the condition.
32 Ratings with 16 Comments
1.0 Rating
January 19th, 2017
Doesn't listen
1.0 Rating
July 27th, 2016
Horrible
I was racamended to him becouse i have 5 bad disk in my back. So i went i showed up early and still ended up.waiting an hour and a half in the waiting room then when i got back to see him i waited another hour. All he did was come in shake my hand and said i cant do nothing for you and sent me for pain management. He did not take my vitals take done my history he all he did was dlick his computer my results came up he glaced at it and said theres nothing wrong with you so there is no reason your having pain. I cant bend twist or even walk becouse i hurt so bad i have pain that gos done in my leg i cant sleep do to pain and i throw up alot do to pain i also get shocks that go through me and always makes me fall how is that made up? All he cares about is his money he dont care about anything else i will never go see him again i will drive to Springfield they actually listen to there patients and try to help them the best they can. Horrible sevice anyone could ever get is from docter hadi...
1.0 Rating
December 4th, 2013
Avoid, money hungry
Terrible doctor, had to wait over 60 minutes after scheduled appointment time. After initial visit he had me do a CT scan when he already had my new MRI. Then saw him again and had to wait an extra 55 minutes past my appointment time. First visit he was nice and the second he wasn't. He then said he could not help me because I had medicaid and he didn't notice my insurance on our first visit. He then pawned me off on a pain doc in his practice that basically booted me because he couldn't write for my meds. The whole process took over six months and I,m still in pain with no help. Avoid him, just wants money and doesn't want to help the less fortunate
5.0 Rating
October 27th, 2013
Dr. Bassam Hadi,M.D.
Dr.Bassam Hadi,M.D. was available upon my occurrency. My Neck X-Ray showed major damage of broken bones. I needed immediate attention; surgery. Dr. Ha ...
5.0 Rating
March 1st, 2013
Very nice and knowledgeable
My experience with this surgeon was very nice. I went to him for a second opinion after my original doctor told me I would need surgery right away. This was a shock to me so I went to Dr. Hadi for another opinion. He suggested I get steroid injections and physical therapy before anything invasive. I have had a several injections since then and I feel much better. I am happy I was given more choices that could improve my pain, other than surgery.
5.0 Rating
February 20th, 2013
Great results
Dr. Hadi did surgery on me this summer and I am now pain free. I was debilitated, unable to work or function. My primary doctor recommended him and scheduled my consult. The office busy but pleasant and all my questions were answered. My surgery was scheduled without complication and everything worked out perfectly. I am very happy with my results and would let him operate on me again or my family.
1.0 Rating
October 28th, 2012
STAY CLEAR OF THIS DOCTOR
I have visited Dr. Hadi in the office on three separate occasions and every visit I waited for 1 1/2 hours. I was NOT HAPPY waiting so long but I understand that he is a busy doctor. During my first visit he seemed like a nice gentleman somewhat demanding but nice, but his office seemed quite hectic, confused and everything was in disarray. I initially made a minor complaint to his office manager and she was quite rude. I discussed this with him and he assured me this would not happen again. He brought the office manager into the room and scolded her in front of me and demanded that she apologize. I then felt really bad for her and I was quite embarrassed. After my first office visit he said that I needed to have surgery. I scheduled the proposed operation on 3 separate occasions. He cancelled my first two surgeries without a good reason. On my last attempt for surgery I walked out. He was running behind schedule I presumed as my case was already the usual 1 hours late. He then came to tell me he was going to cancel my case again because he wasnt sure what he needed to do. My family and I were of course concerned but at that point we had already agreed that we would go somewhere else because we just didnt feel confident with him. He then returned 15 minutes later and changed his mind and said he was going to do my surgery. We talked to him and told him of our concerns and told him that we wanted a second opinion. He disagreed with us and assured me I needed my surgery, nevertheless he promptly brought his partner in to speak to us who apparently without my knowledge or consent was going to do my surgery with him. Dr Khan reviewed my MRI and then came back and told me that in his opinion I did not need surgery. At that point Dr. Hadi and his partner ensued quite a vivid discussion/argument regarding my case and both seemed upset with each other. Shortly thereafter the anesthesiologist that was going to do the case stated this often happens and I should have a different doctor do my surgery. My family and I reached a point of extreme concern regarding his care and we packed our bags and left the hospital never returning to his office again. I have nothing but the upmost respect for Dr. Hadi, but I just dont feel confident regarding his knowledge and skills. Specifically, after reading the bad reviews here on this website; some reviews were good and others were very bad. Not really sure what to think regarding the reviews but what I can say you should trust your gut. Since this debacle I have seeked three different opinions and all agreed that I should not have surgery. For all persons reading my review please do yourself a favor and thoroughly research you doctors and get different opinions. Remember, this is your life and you will have to live with your consequences. Dr Hadi is a very nice doctor but according to the information I have gathered regarding my case and care I would NOT RECOMMEND him to anyone ever gain. I just dont feel confident with his decisions and apparently neither does his partner!
1.0 Rating
July 23rd, 2012
Abusive
1.0 Rating
July 10th, 2012
He is a fraud
Overall I have to say this is the worst doc I have ever been to. Waited in his office for 1 and 1/2 hours. Finally saw him while he was yelling at his staff. Cnvinced me I need a fusion and didnt listen to my pain doc who said I shouldnt have it. Did fusion and now Im worse than before. He pawned me off on the pain doc who sent me to another surgeon. The othe surgeon said I never had a fusion. I dont know whts uo with this guy hadi but he gave me the run around for over 1 year, made me worse and now i need another fusion at te same level which he supposedly fused.
1.0 Rating
April 17th, 2012
DON'T TRUST THIS DOCTOR
Money hungry! billed me 500 dollars for a consultation visit and then turned me away because i didn't have insurance and he feared not getting all his money. That was 3 years ago and now I am barely walking due to nerve damage that could have been corrected with earlier surgery. This guy just sent me to Pain Management. the end.
5.0 Rating
September 12th, 2011
Dr. Hadi...
5.0 Rating
June 15th, 2011
BYE BYE BACK PAIN