Rate Now
Share Your Experience
Have you seen Dr. Beckilyn Lei-Lim?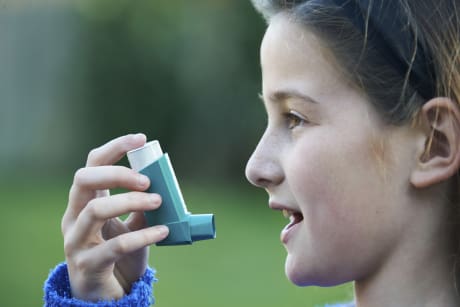 Childhood Asthma
Get the facts about childhood asthma, including the causes, symptoms and complications related to this condition.
13 Ratings with 9 Comments
5.0 Rating
November 30th, 2016
Dr. Becky has been our pediatrician for 11 years. She is very thorough and knowledgeable and always gives us plenty of time and attention. I find her very patient and she has a great sense of humor. Her office staff is very friendly and nurses are very personable as well. It is always easy to get an appointment to see Dr. Becky even if it is the same day. We are never kept waiting long.
1.0 Rating
July 3rd, 2015
Rude and not friendly!
1.0 Rating
February 8th, 2013
Disgusting, cold hearted, and a mean witch!
5.0 Rating
November 19th, 2012
Excellent doctors at Port Warwick Pediatrics
We've been seeing Dr. Becky for years -- she's an excellent and smart pediatrician who's very straightforward. We truly appreciate that she gives our family antibiotics only when we actually need it, and she's not afraid to tell us, "It's really okay -- nothing's wrong. Sometimes all you need is time." I've seen too many doctors just assign antibiotics so that the parents will be mollified, and that's one of the major factors contributing to MRSA in this country. On another note, her husband (Dr. Chris) is also great, and their new practice (Port Warwick Pediatrics) is amazing -- the staff are so friendly, caring, and prompt at taking care of our questions. I love their website and online communication; helps us busy folks save time! :)
1.0 Rating
May 4th, 2011
Upset mother
1.0 Rating
February 22nd, 2011
1.0 Rating
January 6th, 2011
First impression- bad impression
She was sort of rude. I understand being helpful, but she was not considerate of others at all. She basically talked down to me and my partner.Maybe this was a bad day for her, I don't know, but she needs to get it together. I heard so many wonderful things about her, that i would hate to switch Drs after a first visit. She talked down on me breastfeeding after 1 year, and on discipline. I guess because my daughter is tramatized about going to the Dr. She should have been more considerate. Take a Interpersonal Skills lady. I dont care about you having 25 years as being a healthcare provider, that doesn't take up for your "people skills"
1.0 Rating
January 12th, 2010
Dr. Beckilyn Lim has seen my daughter since she was born. She is now 18 months old. Dr. Lim has been a pediatrican for 25 years and you would never know it. She does not know what cradle cap looks like. We recently questioned a double charge for a co-payment, so she asked us to leave the practice in 30 days and to only come in for emergencies until then. In the meantime. my daughter was supposed to have received her 2nd H1N1 vaccination but Dr. Beckilyn Lim refused to give her one. She also refused her 18-month vaccinations. She is not a doctor worthy of her title. Very unprofessional.
1.0 Rating
October 13th, 2009
Boycot her!
1.0 Rating
August 26th, 2014
1.0 Rating
May 17th, 2014