Rate Now
Share Your Experience
Have you seen Dr. Bela Faltay?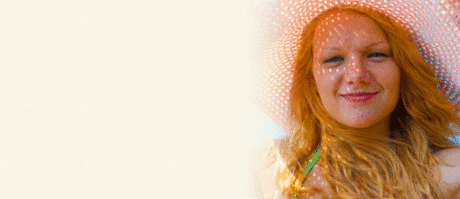 Skin Cancer
Get the facts about skin cancer, including the different types and symptoms.
Quality Rating
Highly Satisfied
36 Ratings with 12 Comments
1.0 Rating
December 9th, 2015
Outrageous $3000 Allergy Skin Test Bill!
While Dr. Faltay might be a nice person and professional doctor, I would never go to him again. I had a standard allergy skin test and was billed $3,080! I was absolutely shocked. I had done my due diligence in trying to find out the costs associated with the visit prior to my appointment, but kept getting the runaround. It was a struggle to get a basic CPT code so that I could inquire with my insurance company to see if the test would be covered. The doctor's office was insistent that it could not quote me on a figure because it all "depends" what tests the doctor decides to do. She wouldn't even give me ball park figures. Since I had an anaphylactic attack, I felt it was necessary to get the test done regardless of knowing the cost of the test and the appointment. I had to rely on the fact that the insurance company confirmed it would be a covered expense if they used the appropriate CPT codes (and I was in network) and hope that the charges would be reasonable. Obviously, $3000+ is outrageous. An assistant comes in, pricks you with known allergens, you wait about 15 minutes to see if you have a reaction, they measure the size of the hives if they appear, then the doctor comes back in and assesses and goes over the results with you. He is now part of the Cleveland Clinic and they pass you off to the billing department to handle any issues. If you have a budget and want to get affordable allergy health care, I would urge you to go to an allergist that is NOT associated with the Cleveland Clinic.
5.0 Rating
November 11th, 2015
great for treating my CVID
Dr. Faltay treated my CVID from onset, he was very knowledgeable and explained all of my treatment options available. He was very aggressive in treating my CVID and watching for potential complications. His staff was always good about giving my insurance what it needs. He encouraged me to keep a bottle of antibiotics on hand in case I started to get sick I could start treatment immediately and not need to wait for an appointment. He checks my IGG levels frequently and adjusts my dose accordingly. He was always up to date on his knowledge of this rare disease and explained new treatments and issues with me. He is willing to admit he does not know everything (rare in a doctor). But he knows more about my rare disease than I do and I actively search out information (being a nurse).
5.0 Rating
July 3rd, 2015
2.3 Rating
December 4th, 2014
Needs better customer service
Dr. Faltay is very nice and knowledgeable; however he could put better customer service practices into place. His hours of operation are very inconvenient (only open until 3pm but open early in the morning when most people need to be at work). His front office person was also very rude and hostile. I had been going to him for at least 3 years and was about 15 mins. late recently to my last appointment. She literally told me that I was going to have to leave and reschedule! I couldn't believe how rude she was and embarrassed me in front of other patients that were sitting there. It was the first time I had been late EVER! There was always a revolving door on his office with people coming in and out quickly to receive shots; follow up, etc. I undetstand that I was late, but I didn't appreciate the way I was treated. And for only a five minute follow up appt., I feel that they could have fit me in as well, especially since I had been a loyal patient. They need to realize that there is a lot of competition out there and people are not going to put up with a lack of appreciation for their loyal business. I immediately contacted another allergist and got right in. He also has better hours! (open until 6:30pm!!)
5.0 Rating
February 4th, 2014
The best around
Dr. Faltay is really top notch. He takes a great deal of time with patients and walks in the door up to date on what is going on with us. he does a great job managing complicated cases and not only does referrals to other specialists but coordinates with them so everyone is on the same page. His staff is first rate. I would recommend him to anyone.
5.0 Rating
April 23rd, 2013
Unit Clerk
5.0 Rating
July 19th, 2012
The doctor is great, but they have so many offices. It gets confusing when coming for different purposes.
5.0 Rating
December 21st, 2011
5.0 Rating
July 11th, 2008
Excellent doctor!!
I would recommend Dr. Faltay to anyone. Great staff. He is prompt with keeping his appointments and very thorough. By taking the time to explain his diagnosis and insuring he has addressed your every concern before you leave, it shows that he genuinely cares. You don't feel like you're being pushed around on a cattle farm. You leave your appointment knowing you've seen one of the best!
5.0 Rating
July 6th, 2008
very helpful
Nearby Doctors

Dr. Bela Faltay is similar to the following 3 Doctors near Akron, OH.