Rate Now
Share Your Experience
Have you seen Dr. Ben Cohen?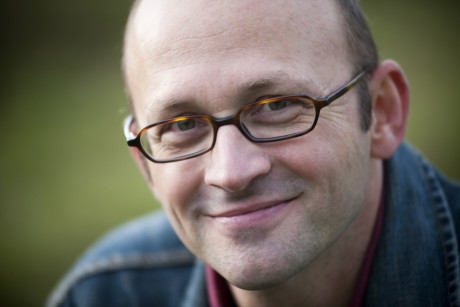 Chronic Dry Eye
Get the facts about chronic dry eye, including the causes, symptoms and doctors who treat this condition.
27 Ratings with 10 Comments
5.0 Rating
September 29th, 2016
Dr. Cohen has been my doctor for the past 8 1/2 years. Yes I've waited in his office for hours at times, but I wouldn't trust anyone else with my eye. He is professional, respectful and truly cares for his patients. I've called him at all hours day and night and he's always answered me. He has come in on off hours to see me and I believe would do this for any of his patients. If I need him to spend time with me during my visit, he sits there and listens to my concerns. I'm never rushed.
1.0 Rating
January 22nd, 2016
After reading all these glowing reviews, it occurred to me that if all you sheep left because your time is just as important as Emperor Cohen's time, maybe he would realize he would have to change his behavior- judging by the packed waiting room, all this guy cares about( like most doctors) is the almighty dollar- he is a disgrace to the medical profession-
5.0 Rating
January 14th, 2016
CAN'T FIND BETTER!
He is an extremely dedicated doctor. He opened his office at 6PM Saturday night of a 4 day holiday weekend and again 9AM on Sunday because of me. I had a retina detachment and the attention and care he gave me was nothing short of spectacular. I had the successful surgery to re-attach the retina a few days later and have had the same experience through the post op time. The wait in his office for regular visits may be long but it is because many have discovered there is no one better to see. Incidentally post op patients are given priority. His staff is as good as he is.
1.0 Rating
January 11th, 2016
5.0 Rating
November 30th, 2013
Superb Retinal Specialist
Dr. Cohen is one of the most eminent retina specialists in the country-it's all he does. I had an emergency condition and was immediately referred to him by my regular opthalmologist and seen within a day. He perfectly cured my retinal tear and associated problems and allayed my fears because of the post-surgical (in office) floaters/debris I was seeing which did in time disappear as he predicted. Yes, there truly are LONG waits in his office-it is because he is so good and is very careful in his vital work that he has so many patients. He is a nice guy and THE MAN if you have retinal problems.
1.0 Rating
June 25th, 2013
Run to another office
Run do not walk away from this office. It is run by a young woman who is the rudest, most abrasive person I have ever come into contact with. She sneered at my questions, laughed at my frustration, and refused to provide her name despite saying she was the manager (I later learned her name is Nicole). She had me wait for 45 minutes after the start of my appointment time without any word on why there was a delay. She said she could not interrupt the doctors, but then she put a call through to him! Everyone has a bad day, but this was so far beyond that I had to let people know to stay away.
3.7 Rating
July 11th, 2012
He's good, but my time is valuable, too.
The choices for wait time only went up to one hour, BUT I waited 2 hours, not counting the time I waited for my eyes to dilate completely. This is overbooking to an extreme that severely disrespects patients' time. Dr. Cohen seems particularly good, and he was obviously working hard, but I was there from 3:00 to 6:30. Bring lots of quarters: one only gets you 15 minutes.
1.0 Rating
December 27th, 2011
Assembly line
2.3 Rating
March 15th, 2011
Come with plenty of reading material
I have visited dr. Cohen several times with my mother and have yet to spend less than 3 hrs at the office. The sad part of my spending 3hrs at his office is that he is only with her maximum 7 minutes. This is extremely unprofessional !!! There should be a hotline to report this type of behavior especially when elderly people have medication to take or start to become agitated because of their dementia.
5.0 Rating
April 22nd, 2010
A Superior and Caring Retinologist
Dr. Cohen is a well trained medical specialist in the field of retinal conditions. He demonstrates great expertise in the diagnosis and treatment of these diseases.He exudes a sense of optimism regarding treatment outcomes. While he conducts his patient examinations with a great deal of efficiency, he is very thorough while being caring and concerned. He deserves a 5-star rating and can be considered to be a doctor's doctor.
4.0 Rating
August 2nd, 2017
1.0 Rating
April 12th, 2017