Rate Now
Share Your Experience
Have you seen Dr. Benjamin Martin?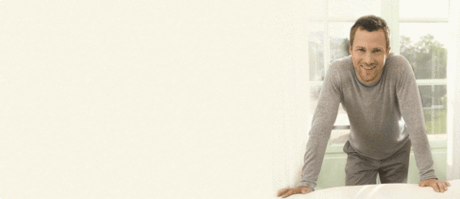 Erectile Dysfunction
Get the facts about erectile dysfunction (ED), including the conditions and medications that can cause it.
14 Ratings with 6 Comments
4.0 Rating
August 8th, 2016
My overall opinion of Dr. Martin is ok but I'm extremely disappointed in his treatment of my low t. After considering the options which he described as "ok" "better " and the "best" I went for the testerone pellets. Total disaster. Pain, infection, and finally the pellets came out after 3 weeks. I paid $200 for the pellets of which I only have 3 of the 9 left. My biggest issue is this..I called multiple times informing them of my status, I experienced seapage from the incision almost puss like seapage. Every time I called I got , that's normal, people heal differently kind of responses. I finally went in and as soon as they saw it I heard "oh!" Yeah, that's what I've been trying to tell you. I also felt like they thought I was whining. I was right about my problem . They put me on a antibiotic for 5 days. That's when the pellets started coming out. I called when the first two came out and they never called back. That was disappointing. Since then, a total of 5 have come out and the 6th is ready to pop.i have 3 left.
5.0 Rating
December 22nd, 2014
I think dr martin is a very very capable doctor. He answers my questions and is very knowledgable. The staff offices do run late (as many do) but i do not see this reflecting on him. You have to remember that someone recieving news on cancer may not react well to the news. This also should not reflect on the doctor. I have used him several times now and would do so again
1.0 Rating
June 12th, 2014
Felt like a widget in a factory
Dr Martin, does not remember anything, conversations, last visit, why we are meeting, anything. he is always late, my first surgery with him he was 5 hours late. I would never suggest his services to anyone. I have cancer no idea what kind, he will not tell me. Every time I call his office his employees cannot reach him, I have actually sat on hold for 2 hours.
1.0 Rating
March 21st, 2013
Met twice with this doctor. He spent little to no time, had no answers to any of my questions, and came across as uninformed, uncaring, and unprofessional. He actually encouraged me never to ask a doctor what the problem may be, that it could be hundreds of horrible things. Clearly would not recommend him to anyone.
5.0 Rating
October 2nd, 2012
Mrs Beth Lebold
1.0 Rating
September 26th, 2012
5.0 Rating
August 31st, 2017
4.0 Rating
October 12th, 2015
5.0 Rating
September 28th, 2015
4.0 Rating
March 25th, 2015
5.0 Rating
December 22nd, 2014
5.0 Rating
November 24th, 2014