Rate Now
Share Your Experience
Have you seen Dr. Benjamin Seeman?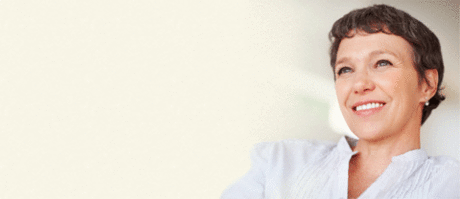 Fibromyalgia
Get the facts about fibromyalgia, including the symptoms and conditions that may be related to it.
41 Ratings with 12 Comments
1.0 Rating
July 20th, 2017
Left me hanging
Was referred to this practice and intitially was given great care by Emily Leisy P.A. and Michelle Shores. However after finding out seven days prior to having Dr. Seeman do a spinal injection that the facility that he uses didn't accept our insurance (Optima) after a 28 day wait he would not find someone else to do the procedure and left me to work it out on my own.
5.0 Rating
April 27th, 2016
Great patient care!
5.0 Rating
June 30th, 2015
Ms
I saw Dr. Seeman today (6-30-2015) he was the kindest, most caring Physician I've seen in the RVA area in the past year!! After reading the previous reviews, I was very concerned about keeping my appt., but THANK GOODNESS, I did!! Based on my experience today, I would say I saw a different Physician than those of the Dr. the reviews were written about. PLEASE give this Dr. a try on your own, I'm so very glad I DID!!
1.0 Rating
November 7th, 2013
Entire office is unprofessional
Had an ok experience with a spinal injection, if you ignore the long wait for every appointment and complete lack of professionalism. His staff didn't appear to respect him, he was rude and their process felt like an injection factory. After two follow ups, had a flare up. Couldn't get a call back after three messages and no response to a pharmacy request. Absolutely changing to a doctor where they value patients and expect professionalism at all levels. This is absolutely appalling for a practice that is supposed to manage pain.
1.0 Rating
November 3rd, 2013
STAY AWAY!
There is nothing good that can be said about this doctor. He is smug, arrogant, pretentious, condescending, has no manners, does not listen, is pathetically bad at diagnosis, did not recognize a bad reaction I was having to a prescription drug he told me to take, wrote wrong and inaccurate information on my medical records. He is a schmuck.
1.0 Rating
October 10th, 2013
Never called me back
I went to him in pain, Thought it was going to be a great experience. I called back after the first visit as I was told to do and no one had the courtesy to call me back. I called again. Same. Then when an issue arose from the treatment he prescribed for me he (the doc) never had the courtesy to check on me. VERY DISAPPOINTING. Also he passes out his mother's business cards to help with your psychological healing since pain is psychologically debilitating.
1.0 Rating
September 19th, 2013
Run don't walk to another practice
Staff is very kind, helpful. Dr. Seeman is far from either. Not really a physician, more of an injection technician/medical entrepreneur. I suspect he receives considerable kickbacks from his drug testing. No concern, no compassion, and a seeming general distain for patients. A total lack of any exploration of the cause of the problem. Just prescribe an injection and promise success. Find someone who really wants to be a doctor, not seeing patients as a money machine.
1.0 Rating
September 9th, 2013
No Time for Manners?
Imagine hurting for a long time. Wanting some relief, hoping for something but feeling let down. Then waiting for an appointment for over a month. Arriving at the office, waiting 45 minutes in the lounge, and then another hour in the exam room. When he arrives? Brash, cocky, and talks over everything I say. Too rushed to listen. Too busy for a decent bedside manner? You just lost another patient.
1.0 Rating
June 6th, 2013
A farce!
After filling out reams of forms prior to the appointment, arriving 20 minutes before my appointment to fill out more, and listening to a boisterous receptionist discuss personal matters with patients in front of the entire waiting room, I was already turned off. Waiting to be called, I spoke to a woman next to me. When I asked if the Dr. was good, she made an unpleasant face and told me, "Ok, as long as you stroke his ego." At that point I should have bolted. I was called in the examine room to sit and wait and wait. The nurse came in a few times to apologize for his delay. I finally consented to let his assistant begin the exam. Lots of questions, but no X-rays or tests to make a diagnosis. I then asked when the Dr. was going to see me. The nurse said, "Oh! I guess the Dr. thought that his assistant had finished with me. Nice! I finally asked to see the doc. He came in and knew nothing of my case, had never read the records that were sent to him. Seemed detached. He added an extra drug to be added to a compounded cream already prescribed by his assistant, confirmed more PT and asked me a few questions. When I asked what this area was that was hurting me, he said it was a rib. Then I asked for clarification. He showed me a model of a spine and flicked a ver Such a painful experience, that my own physical pain seems to have abated. Perhaps that's his game. Take a tylenol and don't waste your time. I wasted 3 hours of a beautiful day to spend 5 minutes with him.
1.0 Rating
April 15th, 2013
I saw Dr. Seeman almost three years ago and the experience was so horrific that I still think about it often and want to warn others. I am not the kind of person to complain so for me to do this speaks volumes. Dr. Seeman pretended to listen and care but it's fake. He couldn't diagnose me and sent me to his father for abdominal advice. Dr. Seeman finally decided to give me shots after many months of taking my money and not helping me. I checked in and received three shots in my rib-cage. During the procedure, I was in so much pain which the anesthesiologist pointed out and Dr. Seeman said " she's just nervous. don't worry about it." I was crying profusely throughout the procedure and have never felt that kind of pain before; I would take the pain that I saw him for to begin with over the pain he gave me any day. BEWARE, he's not what he seems!
1.0 Rating
November 19th, 2010
Bad practice
I would NOT recommend this D.O. He spent little time evaluating me before he decided I would need to be injected. He agreed to allow me to "try" PT- which , along with time. corrected my problem.In addition, he ran worthless tests, gave me medicine not FDA approved for my problem( and cost $100 with insurance) and used a non approved lab. I got a bill for over $900.There are so many other good choices in Richmond- don't waste your time with this one.
5.0 Rating
September 14th, 2008
Pain Management with Caring manner
Hi I have been with several Pain Management Dr's and this is the first time I have ever felt like this Dr was actually listening to me and the way I felt. He lets you tell him your history, then askes the general questions. He has a wonderfull beside manner, relaxed yet professional. He has actually helped with my pain, and has gotten me on a regimen that doesnt put me in a stumper, or give and auwfull AUro.
Nearby Doctors

Dr. Benjamin Seeman is similar to the following 3 Doctors near Richmond, VA.