Rate Now
Share Your Experience
Have you seen Dr. Benny Green?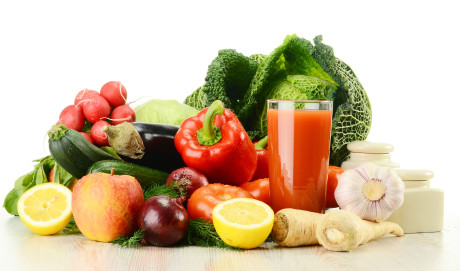 Type 2 Diabetes
Type 2 diabetes is a chronic disease in which your body is unable to maintain a normal blood sugar (glucose) level.
27 Ratings with 7 Comments
2.0 Rating
February 22nd, 2017
Unimpressed
We were assigned Dr. Green when my mom was admitted to a Long Term Care Facility. My mom had been at the facility for 2 months before I finally got to meet Dr. Green or hear from any of his staff (I am her advocate). During his visit, I assumed he would do a medical examination, like listen to her heart, and lungs, check her for swelling, etc.The typical things you expect a doctor to do during an examination. However, he never even touched her. He just stood by the bed rambling about how fast time flies. His answer to her lack of energy was, well, you should eat more. I was also stunned to hear him talk. Maybe he was trying to be cute or something, but to use language like, "ain't" isn't what I expect from someone who has a Medical degree. Oh and I was kept waiting for over 2 hours. If I had a choice of doctors, I would not have chosen him.
5.0 Rating
December 14th, 2016
Great Doctor
2.0 Rating
September 2nd, 2016
wouldnt recommend
Doctor Benny Green i wouldnt recommend he isnt at the office except tuesdays an thursday his not at his office enough to really know about his patients.. he doesnt follow up ..its hard to get in cause his never there so he has nurse practioners..He has a bad temper an doesnt know how to act professionally he takes his moods out on his patients ..he doesnt like to discuss meds he acts like just because you have a question your questioning his profession ..his nursing staff isnt all that good there nice people but one doesnt call in the right meds an doesnt get right on it when she should dont see how she still gets by with it she ignores it causing other staff to do her job ..if he didnt own his place of business doctor benny green wouldnt have a job.. i would go find another doctor before choosin him .. he needs to go back to school an learn more
2.0 Rating
July 20th, 2016
i wouldnt recommend
1.0 Rating
March 12th, 2015
I wouldn't recommend him for anyone. He was the internal medicine doctor for my mom while she was in the hospital. He was clueless and spoke incorrectly about her on several occasions. One night after my mom had been given CPR, he met me in the hall and said that she had had a good night. Once I said what had happened, he changed his story. I don't think he brought any information to the situation other than him rambling. I rarely write reviews on anything, but be careful if he is caring for you or your family.
5.0 Rating
July 16th, 2014
Caring physician
Dr. Green has taken care of my entire family for over 20 years. When my mom got sick and had to be hospitalized, Dr. Green did not turn her over to a hospital-employeed physician as many physicians are doing now, but instead he was her admitting physician and saw her every day. When we decided my grandmother needed 24/7 care and would require nursing home placement, he helped us choose the home that was best for her and still handles her care. He has nurse practitioners and nurses that visit monthly. He usually visits every other month unless she has a problem, then either he comes out to see her himself or sends one of his staff. His clinic is always busy but it is easy to see that they are working and doing their best. The receptionist always greets us and is very friendly. If we have questions regarding our bill, there are several people in the office available to help us. They file all our insurance and are willing to work with us on a payment plan. I would recommend Dr. Green and his staff highly!
1.0 Rating
November 8th, 2012
Walked Out!
I went to see Dr. Green for the management and care of my diabetes. I have liver cancer. Have been all over the southern US getting care. I was not impressed. The office staff was rude and the nurse wasn't even able to complete the computer work to put in my information because she had "never done it before". He should properly train his staff. The decor in this place was overkill. Tacky, loud and just weird. Not calming at all. After arriving 15 minutes early like we were asked to do, waiting over an hour and listening to him, Dr. Green, talk outside the door about the previous nights Presidential election, we walked out. My girlfriend is a nurse and thought we were making the right decision by going here. I cant rate him on his care because when we got up to walk out, he was standing right there and didnt even say a word to us. Weird place. Weird experience. If you cant train your staff to use a PC or ask them to brush their hair before coming to work, you sure aren't competent enough to handle my diabetes. Do you know the patient questionare actually asked if we cared for any pets at home? I dont know, just weird. Glad we walked out. I'll just stick to my PCP in the Heights and wait for a good reason;I could understand if Dr. Green's office was packed but it was not.
4.0 Rating
August 9th, 2017
1.0 Rating
July 3rd, 2017
5.0 Rating
December 31st, 2015
5.0 Rating
October 16th, 2015
Nearby Doctors

Dr. Benny Green is similar to the following 3 Doctors near Little Rock, AR.