Rate Now
Share Your Experience
Have you seen Dr. Benny Thomas?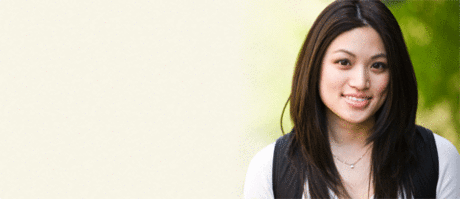 Birth Control
Get the facts about birth control so you can decide which type is right for you.
28 Ratings with 8 Comments
5.0 Rating
April 26th, 2017
Best in Mo.
5.0 Rating
April 26th, 2017
The best walk in clinic in central Mo.
1.0 Rating
June 8th, 2015
he ordered several tests which cost me a lot of money which my insurance company refused to pay because they were not even pertaining to my diagnoses of back pain. A test to see if I would be diabetic in the next 5 years? Nobody in my family is diabetic nor am I, and cardio stress test at hospital 3,500 copay and everybody at hospital though it was bizarre there was no need for the test. Lab tests everytime I went to office. I had over 5,000 in copays and saw him for one year for back pain from a ruptured disc. I assume he is getting some kind of kick back because I have NEVER seen another dr. and had these kind of tests or bills. Plus I would sit and wait in his office they do not take appointments and I would have to take a whole day off of work because I would get there at 9 a.m. and be there usually until about 3 p.m. He takes the cash patients first???????? WTH?
5.0 Rating
March 25th, 2015
1.0 Rating
July 29th, 2013
AVOID This Doctor
The staff is terrible, rude, and power hungry. This doctor does not have regard for his patients, the wait is ALWAYS 3-5 hours, he does not listen, he spends approx 5 minutes with you. He is vague and not helpful. This is a money churning agency, nothing more. Note: he even leaves to go to another office with a room full of patients. Disgraceful. Was not helped by him, nor his snide and inept staff.
1.0 Rating
September 12th, 2012
Napoleon complex
1.0 Rating
September 20th, 2010
STAY AWAY
1.0 Rating
October 14th, 2009
little man on a power trip
I waited almost three hours in the waiting room. Walk in only, no appointments. He wasn't even there and the waiting room was full of people. They tested me for a kidney infection and it was positive. He walks in the room and starts filling out perscriptions and says he is going to give me a shot of antibiotics. I tell him I don't want the shot, just the prescription for antibiotics and he gets up and starts to walk out and says. I'M THE DR, YOUR THE PATIENT. He told me he couldn't help me and left. My though is, I have been patient for the last three hours waiting for it to be convient for him to come to work. I was a good patient, I didn't complain. I just have a major fear of needles. And he would not help me.
5.0 Rating
July 11th, 2017
5.0 Rating
July 11th, 2017
3.0 Rating
June 27th, 2016
1.0 Rating
June 19th, 2016