Rate Now
Share Your Experience
Have you seen Bernard Bendok?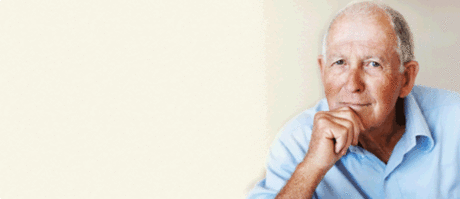 Parkinson's Disease
Get the facts about Parkinson's disease, including symptoms and how the disease progresses over time.
Quality Rating
Highly Satisfied
143 Ratings with 26 Comments
5.0 Rating
February 1st, 2017
Samuel vitacco AVM removal
When I was 18 I had two brain surgeries to remove an AVM in the left side of my brain. I was very scared before the surgeries I was even thinking about not doing them. They explain to me from top to bottom what's going, and and had months of test mapping my brain to make sure I had little to no side effects. Also how the surgery will work and at the end of that, I trusted him with my life.
5.0 Rating
April 5th, 2016
5.0 Rating
February 27th, 2013
Very Good Doctor
I had an AVM and was looking for a good surgeon to remove it. Dr. Bendok is very knowledgeable and experienced in AVMs. He made sure my family and I had all the necessary imaging so he had all the information he needed. He talked us through everything he was going to do and made sure he answered all of our questions before and after the surgery. I recovered very quickly (within a month of the surgery, I was feeling like myself again), and my friends and family agreed that we were all surprised at how fast I recovered. I would definitely recommend Dr. Bendok to other patients.
5.0 Rating
April 26th, 2012
5.0 Rating
April 20th, 2012
It is a team experience
Dr. Bendok by himself is a very great doctor but what makes him even better is that he understands how to use the resources around him.Pre-Appointments - He understands when he needs to ask for another docter's opinion in a different speciality. He takes the time to fully understand the situation and fully diagnose the problem. He also takes the time to understand you and your family's wishes. The rest of his team does a great job explaining the unknown because there are thousands of questions someone thinks of when going through this procedure. The tests and procedures before the actual procedure are completed in a very comfortable and nice atmosphere.Day or Procedure - The entire day is spent making you feel comfortable physically and emotionally. Dr. Bendok comes in before the procedure to go over some final questions but, more importantly, to bring ease to the situation. After Care - I was amazed by the amount of follow up visits from Dr. Bendok and other doctors involved in the surgery. Yes, Dr. Bendok and him team come in to check on you multiple time over the next couple days but, again, this is where Dr. Bendok counts on the team to do what they do best. My experience in the ICU was great and I could not ask for more courteous staff. In the end, Dr. Bendok is great because he has a great team and a great hospital behind him. You situation is scary enough so go with the best doctor and hospital.
5.0 Rating
April 19th, 2012
Social Entrepreneur for Neurofibromatosis2
Dr. Bernard Bendok is excellent. I have NF2 and this a chronic illness of benign recurrent tumors on the central nervous system. The disease has complex considerations. Dr. bendok has taken a considerable amount of time to explain face-to-face and especially to answer me online. I would highly recommend him and the Northwestern Neurosurgery team. I'm a veteran patient in the NF2 field and have seen a significant difference at Northwestern Memorial Hospital in Chicago. I rate them an A+
5.0 Rating
January 2nd, 2012
Best ever!
5.0 Rating
September 18th, 2011
Luminita Miller
I can say that Dr Bendok gave me a second chance to life after a successful brain surgery entirely. Dr. Bendok is a great man, how is rarely given to meet you. I highly recommend those who need a neurosurgeon. I wish him all the best in the world and God to take care of him! I will always remain grateful to him and always will have a place in my heart! Thanks with all my heart, Dr. Bendok!
5.0 Rating
May 25th, 2011
The best kept secret in Chicago
After I was diagnosed with a cerebral AVM three years ago I knew I had to get as much information about this disease as possibly. Of course, in addition to getting all the information I required, I needed to find the best Neurosurgeon in town. After doing much research and gathering second and third opinions, I decided to trust Dr. Bendok with my treatment. In my situation I needed to have my AVM embolized prior surgery. In every step of the way Dr. Bendok provided me ample time to ask questions and went out of his way to make me comfortable. His warm bedside manner and wealth of knowledge and experience made me very comfortable through my entire treatment. I highly recommend Dr. Bendok.
5.0 Rating
January 29th, 2011
Outstanding