Rate Now
Share Your Experience
Have you seen Dr. Bernard Benedetto?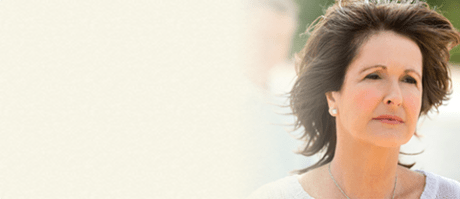 Metastatic Melanoma
The facts about metastatic melanoma, a serious skin cancer, including signs, symptoms & what happens to the body in each stage of cancer.
49 Ratings with 12 Comments
5.0 Rating
February 12th, 2017
Great
I was seen by a different doctor in the group when I was admitted at Salem Hospital and I didn't like her at all. I requested another doctor and lucked out with Dr. B. He has been fantastic. Spent alot of time with me explaining my condition (gallbladder) and when it came time for my surgery things went so much better than I could have hoped. 5 stars!
5.0 Rating
October 16th, 2016
11 Months post surgery - Excellent experience!
I had gastric sleeve surgery, performed by Dr. Benedetto a 11 months ago. I have achieved my goals and would recommend this procedure and Dr. Benedetto to anyone that is looking to address weight loss. The entire program was excellent, and it has changed my whole relationship with food, learning to eat to live vice live to eat. I feel as healthy as when I was half my age, enjoy all the foods I desire. I have learned a great deal about myself, eating healthy, and enjoy food more than I did pre surgery. For me this was a very beneficial process, and I would highly recommend Dr. Benedetto to anyone.
5.0 Rating
March 6th, 2016
4.0 Rating
October 1st, 2015
I am so happy and pleased with my gastric sleeve surgery
I am 3 day's post op for my gastric sleeve surgery, this has been such a wonderful journey because of Dr. Bernard Benedetto and his amazing staff, from the wellness center with Ann, Melinda, to all of the classes, my hospital stay, the outstanding care that I have received during my stay at North Shore Salem Hospital. I would highly recommend Dr. Benedetto for his wonderful bedside personality and the knowledge I have received from his staff!!! my life has changed so much in the last few month's thanks to the care and support I have received. As my Journey continues I look forward to many changes in my life, all positive, and to know that I will be surrounded by Dr. Benedetto and his staff for help and support!
5.0 Rating
September 10th, 2015
Excellent
my mother just learned she had cancer and was sent to see Dr. Benedetto. No only was he an excellent surgeon but his compassion and sense of humor helped us through a very scary time. Despite her fear, Dr. B was able to make Mom laugh at every visit. She has done very well since her surgery and is on the road to recovery. We were very happy with her care.
5.0 Rating
July 29th, 2015
Dr. B saved my life!
I had chronic debilitating diverticulitis for years and no surgeon would touch me until I met Dr. B. He was very understanding and worked with me for over a year before my surgery. He did it with three tiny incisions! I am back to work and feel better than I have in years. I would recommend him to anyone.
5.0 Rating
June 22nd, 2015
I work in doctors offices I have met alot of docs and I think Dr. B is one of the best! I had my sleeve with him three years ago and have had awesome results. I have sent friends and family members to see him as well and they have all been very happy too!
1.0 Rating
August 22nd, 2013
He doesn't listen. I did not feel someone who would not listen to my concerns could be trusted with my health.
1.0 Rating
May 6th, 2013
I felt badly used
Dr. Benedetto apparently decided he did not like me before he had even met me. I transferred to him after my wonderful surgeon retired. Without even talking with me first, he suggested I needed counseling because I did not want to know my weight. Everyone else had been fine with my wanting to know only how much I had lost. Indeed, by the time I saw him, I was within 10 pounds of an average weight, I was doing everything I was supposed to do including participating in a rigorous exercise program. I felt like he was trying to mess with my head. Fortunately, I am a former psychiatric social worker and knew better than to take what he said as gospel but it still messed with my head enough that I had to debrief with my nutritionist. She thought he was nuts and ended up leaving the program because she didn't want to work with him. The man is manipulative and uses his position of authority badly.
5.0 Rating
April 9th, 2013
I had my original surgery at MGH but my insurance changed and they would not see me anymore. Dr. B took me in as his own patient and performed my repeat surgery laparoscopically when other surgeons told me that it had to be done with a large incision. I hav edone great and feel incredibly lucky to have ended up in Dr. B's care. Would recommend him to anyone.
5.0 Rating
April 1st, 2013
Wonderful experience!
I felt the need to post this because I had the completely opposite experience of the previous reviewer. The doctor made me feel completely welcome and had all the time that I needed. I felt that he had a wonderful bedside manner and he throroughly explained all factes of my upcoming surgery to me. If I could change anything, it would eb the wait time in the office...I would recommend Dr. Benedetto to any of my friends or family members!
1.0 Rating
September 13th, 2012
Need compassion? Seek it elsewhere
I don't know where to begin. This man has all the compassion of a stone fence. He insulted me within 3 minutes of walking in the room. I was shocked. He continued insulting me to the point that I became so rattled that I neglected to give him an important piece of medical information. Did he ask the right questions to help me remember said important piece of medical information? Are you kidding? Why should someone who already knows all the answers be bothered with asking questions of someone he so clearly views as being unworthy of his time? Did I opt to see another physician for my procedure? I bet you know the answer to that.If you want compassion, seek it elsewhere. If you want a surgeon who is interested in hearing from the person who knows your health best (you) rather than existing in his own echo chamber, run, don't walk right past this ignoramus' office.
Nearby Doctors

Dr. Bernard Benedetto is similar to the following 3 Doctors near Danvers, MA.