Rate Now
Share Your Experience
Have you seen Dr. Bernard Lau?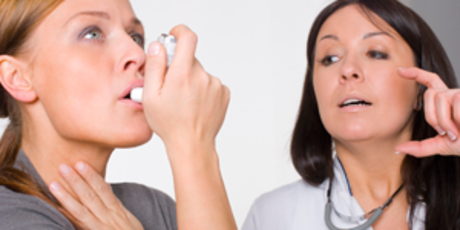 Asthma
More than 22 million Americans of all ages have asthma. Prepare to talk to your doctor about symptoms, diagnosis and treatment options.
32 Ratings with 17 Comments
1.0 Rating
October 19th, 2016
WORST DOCTOR EVER
This doctor was very rude, he has horrible bedside manner, he does not know how to deal with human beings. During my visit he was rude to me, his office staff, and other patients. He seemed very disinterested in what I was saying as a patient, was more interested to get in and get out of the room as soon as possible.
5.0 Rating
August 23rd, 2016
Wonderful and caring
1.0 Rating
February 24th, 2016
WORST PEDIATRICIAN EVER
Waited over 2 hours to see this doctor. Saw him leave the room next to ours then go to the doctor lounge. Heard him talk for 20 plus minutes to another doctor about CARS. I went to the front desk twice to let them know I could hear him and that our appointment was 2 hours ago. He was VERY RUDE and HAD A BAD ATTITUDE. Then we he finally decided to see us he said we needed to see a specialist. I thought he was a doctor. I would not recommend this doctor to anyone. I would give zero starts if I could.
4.0 Rating
February 18th, 2016
I happen to think Dr. Lau is one of the best pediatricians I have taken my daughter to. He has a quirky sense of humor which I thoroughly enjoy because I feel like I am talking to a regular person, not a Dr. who feels or acts like they are "holier-than-thou". He has always spent a decent amount of time with us at appointments and never made us feel rushed even though I know a pediatrics office can get crazy - especially a large one like Stony Brook.
1.0 Rating
December 19th, 2015
Ok so his bedside manner is terrible he speaks down to parents and actually made me feel like i was an idiot. He misdiagnosed my son and sent us home. my motherly instincts kicked in and i went to er and we were admitted for 3 days!! He gives long winded answers to questions not giving a straight answer!
5.0 Rating
March 19th, 2014
Amazing Doctor
Dr. Lau is an amazing doctor. He spends a lot of time with me whenever I am there with either of my children. He doesn't rush me out, and never makes me feel like I've asked a silly question. He teaches me how to take care of my sick child, and explains the logic behind all the advice he gives. I've learned so much over the years that I've been bringing my children to see him, like how to minimize the chances of my sick child getting worse, and when antibiotics are not needed, and he even explains possible side effects and how to avoid them! I give him an A++++++
1.0 Rating
August 29th, 2013
Thanks to the parents who expressed their negative experiences with this Dr. I thought it was just me.... I've experienced some of the same condescending and demeaning attitudes. Some of the comments he made to me were out right rude. I would say to myself, "Did he just really say that to me?" I've had a few good visits, thus giving him several opportunities, but overall...his personality, arrogant comments, lack of concern for my childs needs has made me realize that I should switch pediatricians.
1.0 Rating
August 20th, 2013
Horrible and arrogant
He may be a good doctor but you would never know because his arrogant attitude gets in the way. Don't know what dr Thomas was thinking bringing him in but have to switch pediatricians because I do not want my children to be seen by him. Makes you and your children feel horrible and needs to work on his people skills. Those that have given him good reviews must have met him on a good day as he has never been anything but rude and condescending to me and my husband and several other patients I have talked to. Please dr Thomas find a new doctor to be a part of your practice.
5.0 Rating
August 6th, 2012
He saved my son
5.0 Rating
January 31st, 2012
Great surprise!
5.0 Rating
April 19th, 2011