Rate Now
Share Your Experience
Have you seen Dr. Bernard Perlman?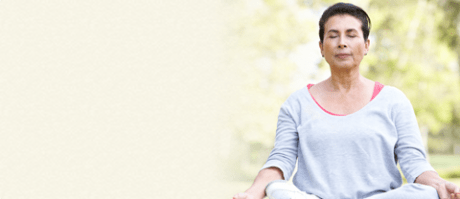 COPD
Get the facts about chronic obstructive pulmonary disease (COPD), including symptoms and complications.
Quality Rating
Highly Satisfied
15 Ratings with 9 Comments
5.0 Rating
August 17th, 2015
miss him
OMG Scrolling through trying to find a Dr. here in Florida and I just happened to punch in Maine because I knew thats where he had gone, but I was never before able to find him. I miss that man very much. He is the best Dr. I ever had or will ever have. He was my Dr. for over 15 years on the Cape. I have since recently moved to Florida and my search is on for a primary care Dr.. He is the most caring Dr. always took the time to focus on you. Never made you feel like just another number. I hope he is doing well and I know his patients are very blessed to have him.
5.0 Rating
November 13th, 2009
1.0 Rating
November 3rd, 2009
MSS
I worked with Dr Perlman for three years before he became my PCP.I went back to him after his license was revoked for a year and his privileges for writing controlled prescriptions for another two years....we are all human and make mistakes.Then he became very stressed and rushed. He misdiagnosed a very simple but potentially dangerous condition.Ignoring lab studies he continued to raise my thyroid medication until I was so ill from hyperthyroidism and all of its very seious side effects , then kept prescribing medications to counter these side effects.I was so ill when I finally went to Boston and they immediately diagnosed my primary problem..way too much levoxyl for several years. My lungs were toxic, I could only breathe in short gasps. Dr Perlman diagnosed and treated me with thirty days worth of strong antibiotics and an inhaler. No chest x--ray..no pneumonia. My liver enzymes were very elevated. I had to have cardiac studies because of the potential damage to my heart. GYN surgery for ovarian cysts needed to be delayed for seven months until my thyroid and lungs returned to normal. I suffered anxiety and confusion to such an extent that it was difficult for me to deal with all of this with a clear mind, thus because I trusted him I became increasingly ill until I went to Boston on the advice of a physician that I was aquainted with. Dr perlman was angry with me for getting another opinion. Thankfully I was together enough, sick enough and frightened enough to go past his anger.It was a shocking and life altering experience. An experience that I still feel the effects of to this day. I have been well know for several years but it was a lesson well learned...watch carefully who you trust and how much you trust them. Your health is more important to you than to anyone else. Most importantly as soon as you think things are not quite right, bring someone with you that cares about you, will ask questions and be objective. I hope that this rather condensed version of what was really a horrific experience helps someone.
5.0 Rating
October 28th, 2009
I miss you, Bernie. There is no other doctor who comes close to the time, talent and dedication you gave your patients. I trusted you with my life for the entire time you practiced on Cape Cod. You didn't just keep me alive, you gave me hope I would remain so. No time, no day, no obstacle was insurmountable for your patients. I still get verclempt (sp?) when I think of you.
5.0 Rating
April 19th, 2009
Best doctor I have ever had.
Dr. Bernard Perlman is the most compasionate doctor I have ever had and the best diagnosing MD in my life. When I left another practice to see him I found out that I had high blood pressure for the past 5 years which I was never treated for! I also had fatty cysts on my kidneys that I never knew about. He spent as much time with me (as well as his other patients) as I needed. He is so compassionate and friendly that you soon come to feel that he is not only your doctor but your best friend as well. He is leaving Cape Cod to relocate to another state. I have never felt so devastated.
5.0 Rating
April 15th, 2009
M. Mahan
He has been my pcp for 15+ years and I am so sorry he is not here anymore. I will truly miss him. Can someone tell me where he is now???
5.0 Rating
March 5th, 2009
An Erstwhile Patient
5.0 Rating
January 25th, 2009
cindy rockett
5.0 Rating
January 21st, 2009
5.0 Rating
November 16th, 2016
2.3 Rating
September 5th, 2014