Rate Now
Share Your Experience
Have you seen Dr. Bernard Wilcosky Jr?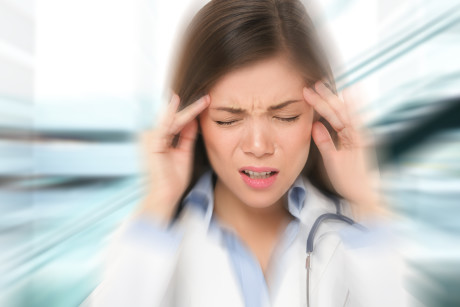 Migraine
Get the facts about migraine headaches, including the different types of migraine and migraine triggers.
Quality Rating
Highly Satisfied
14 Ratings with 8 Comments
5.0 Rating
June 2nd, 2015
Best Pain Management Specialist in the SF Bay Area !!!
Among other things, I have chronic pain due to major nerve damage and disease. I've been to many, many physicians who have determined that surgery and other treatments are of no use and that medication therapy is the only thing that can help reduce my pain. I've been to several "top" Pain Management specialists in Marin, S.F., and San Mateo counties and was ultimately fortunate enough to find Dr. Wilcosky. He's the most knowledgeable, talented, and caring partner-in-care I could have wished for. Someone wrote a Yelp review berating Dr. Wilcosky for giving him a morphine-based custom-compounded drug when this person was trying to quit his long-term use of OxyContin. This patient couldn't understand why the doctor would give him an opiate (i.e. morphine-based drug) under the circumstances, which indicates that he clearly doesn't understand that ceasing the long-term use of a medication such as OxyContin must be done with extreme care and over a long period of time; this is surely why the doctor prescribed the compounded medication as a starting point. The doctor referred the patient to a nearby compounding pharmacy, which very few pharmacies are (and certainly not the large ones), that does a lot of work for his patients. Because it was a small, independent pharmacy the patient calls it a "hole in the wall" in his review, when nothing could be further from the truth. Please disregard this person's criticisms of Dr. Wilcosky as they're clearly due to the fact that the doctor was trying to do exactly what the patient asked of him but that the patient was ignorant of the proper method that Dr. Wilcosky was using to do so.
5.0 Rating
September 13th, 2013
Passionate doctor who treats pain issues in a thoughtful and careful way. He has been treating me for several years now. He understands how pain can devestate one's life without making you feel like you are some kind of nut case or drug seeker. He wants you to have a life that allows you to function in as normal a way as possible with your pain under some kind of control. He always makes time when you need to see him and has an answer to your questions. He refers you to the appropriate doctor if you need another kind of treatment or surgery and seems to only want the best life possible for his patients.
5.0 Rating
June 5th, 2012
Amazing Doctor who is compassionate and understands pain
I have been a patient of Dr. Wilcosky's since 1998 off and on and he is amazing. He understands what a pain patient goes thru, is willing to try new techniques and doesn't make you think the pain is in your head. Most doctors stay away from patients with chronic pain thinking we are all drug seeking and that can't be further from the truth. I just want somewhat of a decent quality of life where I can be a wife, mother, and productive person of society and Dr. Wilcosky has helped me do that to the best of both of our abilities with this limited healthcare system that we have. Unfortunately, the drug companies and health care system isn't for people with chronic diseases and if you are independently wealthy, you can't afford the proper treatments and medication that could work better.
5.0 Rating
May 8th, 2012
Left hip papain
He is the best around and if you.read the story about the gentleman who walked into "Dr. Wilcosky's his wood paneled office and his arrogance obviously that patient has some type of mental issue, first his office hs no wood paneling in his office and his charges are definitely fair for the amount of time that he gives. my first visit was one hour and my referring physician received a 10 page letter that he dictated. That letter alone would have taken at least 30-45 minutes. every follow up visit I receive 30-45 minutes and he listens to all my pain problems
5.0 Rating
April 3rd, 2011
Scale of 1 to 10, he gets a 15
Dr. Wilcosky is the best. He has found the perfect way of talking to patients, not treating you like a 2 year old but also not talking over the patient's head.Fifteen years ago he diagnosed me during the first month of treatment of a disease that I've read frequently takes over a year to pin down. He has always been available to me for questions and emergency situations. Although a standard appointment needs to be made well in advance, the office has also made room for me on a moment's notice when it was urgent. He and his office staff have always been pleasant as well as efficient. I would recommend Dr. Wilcosky to one of my own sons. If you're a parent you understand that is the highest praise that can be given.
5.0 Rating
January 31st, 2011
5.0 Rating
March 14th, 2010
Dr Wilcosky is wonderful!
5.0 Rating
August 17th, 2017
5.0 Rating
December 31st, 2016
5.0 Rating
October 23rd, 2014
Nearby Doctors

Dr. Bernard Wilcosky Jr is similar to the following 3 Doctors near Redwood City, CA.

Dr. Robert Gamburd

Pain Management, Physical Medicine and Rehabilitation

Redwood City, CA 0.05 mi