Rate Now
Share Your Experience
Have you seen Dr. Bernice Gonzalez?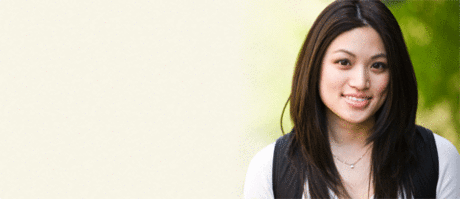 Birth Control
Get the facts about birth control so you can decide which type is right for you.
33 Ratings with 14 Comments
1.0 Rating
January 28th, 2016
Stay Away
High turnover in the office makes it impossible to get someone to return your calls. From the moment I walked back into the exam room, the MA was trying to "sell" me supplements. Ridiculous. Only went there once and will never return since the front office totally lied to me about my insurance plan being "in network" now they're trying to bill me for an outrageous amount, AFTER "verifying" my plan and collecting my copay. Unprofessional. (I went only because I heard great thing about Gonzalez and ended up seeing another DR the day of my appt. because Gonzalez was unavailable)
3.0 Rating
January 23rd, 2016
Excellent Care
Dr Gonzales is caring and personable. She listens carefully to everything you say and is very thorough. She uses a number of diagnostic tests to determine the best treatment for you. The care I receive with her is excellent. The only drawback is that she is generally booked up a couple of months in advance so scheduling appointments is difficult. However, you can see her PA the same day if you are sick.
5.0 Rating
January 19th, 2016
World Class Care at Vital Life Wellness
I want to thank Dr. Bernice Gonzalez and her staff at Vital Life Wellness. Over the past 3 years, they have consistently provided exceptional care, showing sincere compassion when I needed it the most. Dr. Gonzalez always takes the time to clearly explain her diagnosis and does not let me leave until she has answered all of my questions. Her knowledge and standard of care are World Class.
5.0 Rating
February 9th, 2015
2.3 Rating
April 26th, 2013
I cannot get anyone to call me back (have left several unanswered messages) and I will need to go to another Dr. because I need help. I am surprised by the lack of attention and follow-through. I believe the Dr. Is knowledgeable and she is very nice. They may just have too many patients and they seem to be spread in too many directions. The practice is too large to handle patients unless they have an appointment scheduled far in advance. A disappointing experiece.
2.3 Rating
April 26th, 2012
Major complaint!
An EKG wasn't completed. I can't get anyone to call me with my test results. Staff is completely incompetent and follow up is horrible. I have been going to Dr.Gonzalez for about 4 years now, but I will not be going back. The office has gotten to large to function correctly. I am terribly disappointed with my last physical. They are more than happy to take your money, but if the patient requests anything, Forget it!
5.0 Rating
February 15th, 2012
Wonderful doctor!
Dr. Gonzalez is an amazing doctor! I would highly recommend her to anyone looking for a primary care (by she does some GYN services). I never feel rushed, and she'll spend as much time with me, answering my questions, as I need. It's a comfortable & relaxed setting, and her staff is kind, caring, and professional. Dr. Gonzalez has been the only one able to diagnose some of my conditions properly, helping me with the issues I've had, including some debilitating pain. I also like that she doesn't try to push prescription meds at you, and gives you a variety of options, helping you decide which is best for YOU!
5.0 Rating
January 30th, 2012
5.0 Rating
January 24th, 2011
So grateful to have found her!
Dr. G has been an incredible doctor for my daughter. As we have dealt with some sensitive issues she has been so kind and spent much time answering our questions. She has refrained from just "throwing a med at us". She is helping us to solve the mystery of my daughter's issues. My daughter and I both feel heard and confident in her care.
5.0 Rating
December 1st, 2010
Amazing!
I have had many, many medical issues, and dealt with a variety of things since I was a kid. Basically, I have some medical knowledge due to my experience. I was having a few issues, and my doctor at the time had no idea what was wrong. Eventually, the doctors I went to started making me think I was crazy but I knew something wasn't right. A friend recommended Dr. Gonzalez, and I couldn't be happier that I listened. She was patient with me, listened to everything I said, understood that I knew what I was talking about, and completely agreed something was wrong. After some general blood tests (that came out perfect), she knew that wasn't the whole story. She is the FIRST doctor to pay attention to my problems, and work to find a solution. She is also the FIRST to figure out why I had the symptoms I did, what was connected, and stayed in the room with me answering all my questions until I understood everything. Thanks to her, I am doing great and my symptoms have subsided. I would never switch doctors, and if I could go to her with every medical issue, I would. For once, I actually trust my doctor. On top of it, if there are cheaper medications, she will inform you of those as well as telling you the difference between the cheaper and more expensive - and always giving you the option to do what you feel is best.
5.0 Rating
September 9th, 2010
By far he best doctor
I switched to Dr. Gonzales afer my original Dr. kept giving me the run around conerning my back.The first visit she told me she would find a surgeon t ...