Rate Now
Share Your Experience
Have you seen Dr. Beth Houck?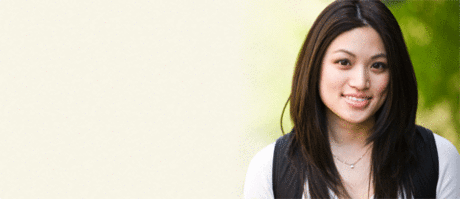 Birth Control
Get the facts about birth control so you can decide which type is right for you.
Quality Rating
Highly Satisfied
60 Ratings with 20 Comments
5.0 Rating
February 24th, 2017
EXCEEDED EXPECTATIONS
5.0 Rating
September 29th, 2016
I hated to leave her practice.
I have been with Dr. Houck since the 1990's and when she opened her own practice it was a no brainer to follow her to her new location. She is knowledgeable, kind, and compassionate and I would have continued to see her until she retired. Until I had a billing problem. First of all, let me say, I was always on time for my appointments, pleasant, and never had any unpaid balances. It was an issue of whether or not I had to pay a copay, having not paid one sine the ACA took effect, and the rudeness of the man in charge of billing. I have never, and I mean never, been spoken to like that before in my entire life, never mind having my questions ignored on the patient portal before speaking directly to him. It was resolved, but he was sarcastic and behaved as if he was doing me a favor. I cannot go back. I miss Dr. Houck and I miss the rest of the staff.
5.0 Rating
July 19th, 2016
Dr. Houck is a Outstanding Physician
I started seeing Dr. Beth Houck about 2 - 3 years ago, after my current doctor had stop practicing. I have found Dr. Houck to be most efficient with her attentiveness towards me as a patient; easy to talk with and bedside manner is outstanding. The personal visit with Dr. Houck after my the medical exam is completed are always great and allows time to discuss any concerns that may have been forgotten during the initial medical exam. Great staff, courteous and friendly. The office is also very inviting comfortable as well.
5.0 Rating
August 18th, 2015
Dr. Houck is the BEST
5.0 Rating
July 22nd, 2015
19 years and counting
I have been going to Dr Houck for 19 years when I was pregnant with my first child 18 years ago. Now, I am going to be sending my daughter to her (who she delivered). I had a serious miscarriage between my two children that required a D & C & frequent monitoring and she was wonderful from first diagnosis until after. Very kind & compassionate.
5.0 Rating
June 23rd, 2014
Retired
1.0 Rating
December 2nd, 2013
I was pregnant and had Dr. Houck as one of my providers. I had terrible pain in my upper leg into my butt. I went to her twice with this pain which had become unbearable. She never examined me and never looked at the area in question. Dr. Houck chalked it up to sciatica. The pain became so intense it was unbearable so I went to the ER. They found out that I had a rectal abcess that was so huge they had to cut it open. That inturn brought on my water breaking and delivering my daughter 3 weeks early. The spot where the abcess was never healed properly and I had to have an operation to have it fixed. I will never forget how painful that was. I have never experienced that much pain in my life. It was a horrible experience. This went on for two weeks before the ER visit. I would never chose her as my provider. It was clearly negligent on her part.
5.0 Rating
November 26th, 2013
Wonderful!
I have had 100% zero complaints with Dr. Houck. I have been seeing her since 2005. She delivered my sister's baby via c section, and has handled all of my GYN needs. I only wish she had still been involved with OB when I was pregnant. I have never felt rushed but never had to wait. If I had an emergency, I easily got an appointment either the same day or the next in spite of the fact I drive an hour to get there. She has always answered all my questions, took my concerns seriously and returns my calls personally...not via a nurse. When I had issues personally that went deeper than her profession, she either referred me elsewhere or sat and talked to me. I couldn't ask for a better more comfortable place to go for not so comfortable appoinments!
1.0 Rating
May 8th, 2013
Triplet Death
Dr. Houck felt my labor pains at 20 weeks were not important enough to see me and made me feel like I was bothering her which resulted in losing my 3 beautiful triplets !! I have held on to this since 2007 she ruined our lives forever! I wonder if she ever thinks about the babies that never had a chance because if her!!
3.7 Rating
February 5th, 2012
Patient
5.0 Rating
November 5th, 2011
Dr Houck is awesome!
I never wait long to see Dr Houck. ALthough, her waiting room is great; gormet tea and cookies, relaxing music and furniture....Sometimes I wouldn't mind waiting an extra 5 minutes. My last visit was about a week ago, my wait time.....2 minutes!!! Her staff is great - they are informed and address your needs quickly. They are all very friendly. No snootiness from this staff - very cheery and I am glad I switched last year to this Dr.
3.7 Rating
October 1st, 2011
Quick to the chase, accurate, and no nonsense
The title describes it all. Beth isn't going to waste her time or yours. She's accurate, kind, and understands we all need a bit of love but too much is too much. I enjoy her reparte. She's quick with the wit and her office staff , especially Suzanne, are the nines!. Her brother Louii ain't such a bad attorney either.
Nearby Doctors

Dr. Beth Houck is similar to the following 3 Doctors near Syracuse, NY.