Rate Now
Share Your Experience
Have you seen Dr. Beth Plunkett?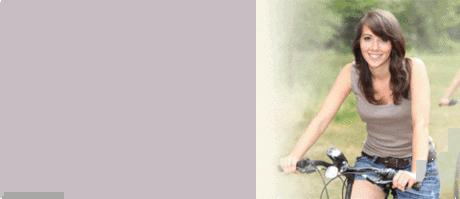 Endometriosis
Get the facts about endometriosis, including symptoms and parts of the body that may be affected.
8 Ratings with 4 Comments
1.0 Rating
October 25th, 2016
1.0 Rating
January 24th, 2016
Bait N Switch
After losing a baby to IUGR at 5 ½ months, I made a preconception consultation appointment with Dr. Beth Plunkett at Northshore Maternal Fetal Medicine. She had listed IUGR as her specialty on Northshore's website. I had hoped to find a doctor for my next pregnancy and to get advice to prevent IUGR. (I had started medication for hypertension and was losing weight at the advice of other doctors.) When I arrived, I was greeted by Dr. David Ouyang instead, and no explanation was offered as to why I wasn't seeing Dr. Plunkett. Ouyang was not, at all, nice, nor compassionate; he was cold, arrogant, argumentative and smug. He treated me as if I was an aggravation. He told me that I should not attempt another pregnancy. He said that I had had preeclampsia and would get it, again. I have mild hypertension which I had before the pregnancy. I had been tested repeatedly throughout my pregnancy for preeclampsia and did not have it. Ouyang argued that I did. He told me there was a 30% chance that if I got pregnant, IUGR would reoccur. When this did not dissuade me, he told me there was a 50% chance. Ouyang became hostile toward me when I did not immediately accept his advice not to try to conceive again. He refused to answer my medical questions. He spent a lot of time extensively grilling me about my willingness to have an abortion. He had seen in my records that I had declined an abortion before my son died, ending my last pregnancy. He asked if I would have an abortion if there were a 25% chance of the baby having a disability? …a 26% chance? … a 27% chance? …a 28% chance? It was as if Ouyang wanted to sing 99 bottles of beer on the wall. The questions went on and on regarding whether I would have an abortion under certain scenarios. Ouyang, then faxed a four page letter, without my permission, to my reproductive endocrinologist with whom I had an embryo transfer scheduled in the near future. I had foolishly given him the name of my reproductive endocrinologist when he had asked for it. The letter was mostly about my unwillingness to have an abortion. He wildly misinterpreted everything that I had said to him. He stated that I said that I would not have an abortion for any reason. I never said that. The letter was full of lies, embellishments and false medical information. He stated that a reoccurrence of preeclampsia was likely. I NEVER had preeclampsia. This is false medical information. He also stated that, because of my age, the risk of maternal death should be considered from "a risk benefit perspective even though the chance of death was very low." Ouyang is unprofessional and dishonest. I spoke to three other maternal fetal medicine specialist besides Ouyang. They were all well aware that I was planning another embryo transfer in the near future. None of the three specialists advised against the transfer or made any attempt to contact my reproductive endocrinologist. The other three doctors patiently answered all of my medical questions and treated me with respect. They did not question me, at all, about my willingness to have an abortion. A woman's hesitation to have an abortion should not preclude her from fertility treatment. It is not a fair question. Apparently, Ouyang thinks the purpose of a preconception consultation is to make sure that a woman has abortion back-up plans. My transfer proceeded as scheduled. I am now in my second trimester, and things are going well. Ouyang was unsuccessful at trying to derail my transfer. I sent a letter to the director of Northshore Maternal Fetal Medicine, Dr. McGregor and to Dr. Plunkett, months ago. I never received a response from anyone.
5.0 Rating
October 30th, 2013
Great experience
She saw us when our baby ultrasound was potentially life threatening. She was very clear in explaining all the possibilities and options and we continued to see her many times during the pregnancy. Luckily our girl did well and my husband and i truly appreciate her awesome work and time spent with us!
5.0 Rating
July 22nd, 2011
great results
She has a no nonsense approach that at first seemed a bit less friendly than her peers. She guided us through a tough delivery and was patient with the mother's desires to avoid certain procedures longer than she recommended, while also explaining the limits of her flexibility in interest of patient safety. The results were great, we have returned to her, have high confidence, and find her warm, professional, and compassionate. She is highly recommended.
5.0 Rating
February 4th, 2015
5.0 Rating
October 26th, 2014
5.0 Rating
June 21st, 2011
Nearby Doctors

Dr. Beth Plunkett is similar to the following 3 Doctors near Evanston, IL.