Rate Now
Share Your Experience
Have you seen Dr. Beth Winkler?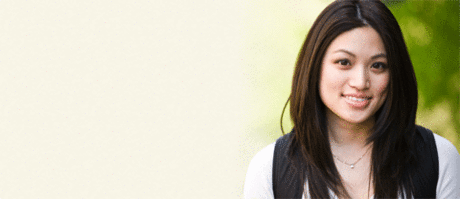 Birth Control
Get the facts about birth control so you can decide which type is right for you.
25 Ratings with 10 Comments
5.0 Rating
March 7th, 2016
Great Doctor!
1.0 Rating
October 13th, 2015
Appalled, Shocked and Concerned
I have been a long-time patient, even travelled to continue my care with her, however, this years annual exam has been the worst experience to date. I do not know what has transpired over a year, but, she is definitely not the Doctor I use to know. Her demeanor has changed, she had the audacity to interrupt me while speaking and went so low as to raise her voice to me during her speech to correct me, as if I was in the wrong. Without going into further detail, I will simply say that I do not forsee myself returning, ever. I am currently on the hunt to find another Physician with tack, bedside manners, basic people skills as no one should be treated as though they were the dirt beneath her shoe. Furthermore, some, of her Office Staff/Nurses mimmick her in this respect as well. All should take a course in how to treat folks with respect.
5.0 Rating
March 11th, 2014
Love her!
1.0 Rating
April 25th, 2013
eye opening experience
To be fair, I saw this doctor twice hoping that the first time had been a bad day for her. I have to give her credit - I will never have an HMO again because of her. A previous review mentioned having an HMOas well which makes me wonder if she treats you different if you have an HMO vs. a PPO? Anyway my experience was that I was told there would be no questions when she came in to the room (on my first appointment with her ever, for a physical). She was physically rough with me in doing the gynecologic exam and got more frustrated the more tense I got which exacerbated the problem for me to be at ease. My second experience was not better. I would never be able to trust this doctor...there are plenty others to choose from, steer clear if you have the option.
5.0 Rating
April 25th, 2013
Wow!
I am shocked by these reviews. I've been seeing Dr. Winkler for more than five years and she has always given my appointment her full attention. She reviews my meds and existing health conditions thoroughly at every checkup. I never feel rushed. She is always pleasant and thorough. I have recommended her to several people. I love having a female MD.
5.0 Rating
February 12th, 2013
Very friendly, always a positive experiences
In 2012 I was getting sick alot and didn't know when to expect the pain in my stomach or the rapid heart rate to return. It would show up without warning. To make a long story short, I left work at least 3 times within a short period of time and stopped at Dr. Winklers office on my way home every time without an appointment. I have never had a long wait get in, She had a nurse do an EKG in the office and has always made me feel comfortable As it turns out, the diagnonsis she made on my first visit was correct. It was the specialist that I had to wait to get in to see.. I have recommended her to many of my family and friends and they have been very happy with her. I feel comfortable trusting my health to her. Definately would recommend her as she has always been very caring and thorough Dr.
3.7 Rating
May 23rd, 2012
Treats medicare patients as second class patients
They are not taking new medicare patients and the ones she already has, she does not visit when they are hospitalized, she sends a hospitalist. She can be very rude especially when you ask a question that is out of the realm of why you are currently there.It's true...she doesn't say "hello" or "goodbye". Her staff is friendly but calls to the nurse are often not returned.
5.0 Rating
March 3rd, 2011
No problems here...
Not sure what happened with the other two reviewers but I've never had a bad experience with Dr. Winkler. She is always kind and caring towards me and my children. She has also addressed all of my concerns. There are always frustrations between doctor's offices and their patients but this office is no worse than any other and I am an RN.
1.0 Rating
October 12th, 2009
Dr. Winkler is rude!
I would not recommend Dr. Winkler as a family physician. My experience with her has been horrible. I had been to see her several times for heart palpatations that were new to me. She brushed my concerns under the rug and even went as far as to call me a "Soccer Mom". After returning to her several times for the same concerns, she finally sent me to a cardiologist. The results showed that I had an irregular heartbeat. Nothing life threatening but very uncomfortable to me. A prescription took care of the issue and all has been well since. I am angry at Dr. Winkler for the MANY rude things that she has said to me during our visits and that she let this condition go on as long as she did. Her job is to listen to her patients instead she has a need to always be right. This does not make for a good family physician!
1.0 Rating
August 8th, 2008
Terrible experience
Dr. Winkler was rude and condescending from the beginning to the end of the appointment. As a new patient, she neither introduced herself to me nor even said goodbye at the end of the appointment. She simply said a nurse would be coming in and left the room. When I asked her about a referral, she snapped at me until I explained I've never had an HMO before and was unsure of how it worked. She seemed very impatient and did not ask any questions during the physical. All in all, I did not get any of my concerns addressed and she did nothing to make me feel comfortable about voicing concerns during the appointment.