Rate Now
Share Your Experience
Have you seen Dr. Betty Rumschlag?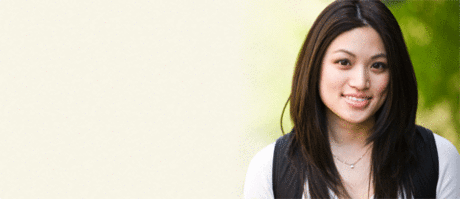 Birth Control
Get the facts about birth control so you can decide which type is right for you.
20 Ratings with 5 Comments
1.0 Rating
October 12th, 2015
2.0 Rating
February 27th, 2015
5.0 Rating
November 27th, 2014
patient
I came in to Dr. Rumschlag after being recommended by one of my girlfriends. I had a personal issue that I was very sensitive and embarrassed about, but Dr. Rumschlag immediately calmed my fears. She explained how my concerns were natural and described how we could fix it! Out of all the doctors that I have seen, she is possibly the most thorough and compassionate. She was deeply respectful of my concerns and really made me feel listened to. I've only come in for some yearly check ups and some minor issues, but every time I came in I have always been made to feel welcome by the medical assistants and Dr. Rumschlag. I would definitely recommend her to anybody who wants thorough, compassionate, and top-notch care.
1.0 Rating
June 26th, 2013
DO NOT RECOMMEND! Rude and unprofessional.
Dr. Rumschlag is the worst doctor I have ever had and between knee problems and other health issue that's saying a lot because I have a plethora of medical professionals. When I first brought up my breathing troubles she acted as if I was inconveniencing her. She mandated I get multiple tests done and come back once I had completed them. I spent a month getting the multiples tests done (which is okay, there was a lot). I come back in for my follow up visit and she walks in says, "All the tests were good. You're fine." I kid you not, that was it. No asking how I was feeling. No asking how the two prescription she previously gave me worked. NOTHING! Mind you, I was still experiencing the same breathing difficulties. I couldn't bring my myself and my patience to speak with her any longer so I just left office never to return again. Luckily, the WONDERFUL medical assistant and I had spoken previous to my horrendous talk with the doctor and she said she thinks I might be experiencing allergies and recommend Claritin, which has seemed to help after I bought it over the counter. Also, I have been using the same acne medication for almost ten years now and was simply wanted to getting a refill on it. After jumping through many burning hurdles (I literally felt like a circus performer having to bend over backwards) she finally renewed my prescription. However when asked exactly what it was she said "Uhm I can't find it on my iPad so if I can find it I'll call it in. If not then you'll have to use something else." Excuse me!? No. There hasn't been a problem for almost 10 years getting this prescription and there shouldn't be a problem now, especially from a medical professional. I would NEVER recommend Dr. Rumschlag to ANYONE. I never be
5.0 Rating
November 17th, 2011
Kimberly
1.0 Rating
March 6th, 2017
5.0 Rating
December 18th, 2016
4.0 Rating
June 17th, 2016
5.0 Rating
September 4th, 2015