Rate Now
Share Your Experience
Have you seen Dr. Beverly Friedlander?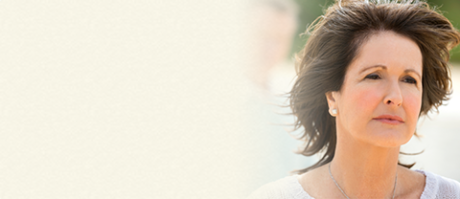 Metastatic Melanoma
The facts about metastatic melanoma, a serious skin cancer, including signs, symptoms & what happens to the body in each stage of cancer.
Quality Rating
Highly Satisfied
29 Ratings with 18 Comments
5.0 Rating
June 8th, 2017
Life Changing
I had a "Mommy Make-Over" (breast lift and tummy tuck) with Dr. Friedlander. This experience changed my life. Even typing that, it sounds almost silly, but it's 100% true. I exercised/exercise regularly, I ate/eat cleanly (vegan) and lived/live a VERY holistic lifestyle. After birthing 2 kids, and knowing I was done having children…I wanted to feel womanly/sexy/like ME again. I knew that even with a healthy lifestyle and consistent exercising, post partum/stretched/excess skin would never go away. Never. I love and honor the women that wear that stretched skin as a badge of motherhood. Truly. There was even part of me that wished I was one of those women…but…I wasn't. I had put in the time with my young children, and was finally ready to do something big for myself. Enter Dr. Beverly Friedlander. I did have another consultant with other plastic surgeon prior to meeting Dr. Friedlander, but once I met Dr. Friedlander, my mind was made up. She is amazing and my body looks SO GOOD!! Dr. Friedlander is brilliant and I'll even call her an artist. She sees your body's potential, and, with your hopes + desires in mind, she very skillfully, makes it happen. She is kind and considerate and a wealth of knowledge. The entire staff is outstanding. They are all so warm and so willing to answer any and all of your questions swiftly, with efficiency and care. One of my favorite responses to an email I sent (I was expressing how super holistic I am and had never done anything like this upcoming big surgery before). Lindsey, empathized with me…she said "I only trust naturopaths and plastic surgeons". I loved hearing that!! It really put my mind at ease and made me feel like "yay! I'm not the only one and she even WORKS there!" Also, Deb was so kind to me when I came in for all of my post surgery check ups. She couldn't have been more gentle, more thoughtful or more kind. The recovery time - while you're in it - feels like it might never end. At first. But then, little by little, the body heals and tasks you couldn't do initially, are magically possible again. When you know that, and are prepared for that going in…it makes the recovery period tolerable. Staying focused on the end result really helped get me through the recovery. I will say again, this experience CHANGED MY LIFE. The confidence that emerged from looking the way I felt on the inside (sexy, young, happy, relevant), was greater than I really could have imagined. My abdominals (that were there before) are now *visible*! My shape is amazing (and I never thought it was even possible for me again after having 2 kids)! My breasts are lifted and perky and they blow my mind! They look better than they did even before having kids!! My husband is loving it all, too. ;) I highly highly recommend Dr. Friedlander. Go see her! Even if you're on the fence. Do it. You won't regret it.
5.0 Rating
January 28th, 2017
Professional Doctor that is with you every step of the way
Recovering from surgery now. Backstory, I had gastric sleeve and lost over 100 pounds. I looked very droopy and after all that to not like what you see is very discouraging. I was looking into the mommy makeover. I am a very self conscious person to begin with and felt kind of awkward initially. Everyone I spoke with on her team were so welcoming and positive. They addressed my concerns and at my consult she put my fears to rest. Her number one priority is your health, second she is very real with her expectations of what can be done, third she actually listens. I felt that I had a support system with her and her team with any question I had. So after having surgery I'm only 10 days post opt and despite swelling I am so ecstatic with my results. I am so happy. I felt like carrying around all that loose skin was a reminder to myself how I destroyed my body. Let myself down by losing self control. In meetings I would always tug on fabric that might be sitting between folds of my skin. It would really sink my confidence. I feel now that I'm comfortable in my own skin and honestly I can say for the first time. I very much appreciate what her and her team did for me.
5.0 Rating
September 19th, 2016
Second Time Around
Dr. Bev is an ultimate professional and I am overwhelmingly satisfied with the results that I have achieved under her guidance. My augmentation (second one - silicone augmentation after silicone augmentation 16 years ago) is beautiful! Very natural looking and feeling giving me just the results I wanted. I could not be happier and really do appreciate the consideration and input Dr. Bev and her team provided in bringing me to these results.
2.0 Rating
May 6th, 2016
Coolsculpting
I went to visit Dr. Friedlander for cool sculpting after my husband read about it this newer technology that destroys fat cells. After years of trying to lose weight after the age of 40 now 54 my husband encouraged me to give this procedure a try. Dr. Frielander's consultation was very informative and she shared her personal story of having the cool sculpting procedure done for herself. Her personal touch made me feel very comfortable that the procedure was valid and proven. Most women know the frustration of pre menopausal weight gain and try many diets that aren't effective. The cool sculpting procedure is so easy with no downtime and results are great. I am so happy with the results that I am going to do another part of my body. Friends and family noticed that my body was shrinking and it felt wonderful to try on clothes and look in the mirror with a better image. Deb the technician who performed the cool sculpting procedure on me was so friendly and comforting during the procedure and her recommendation on what areas to get done worked out well. I highly recommend Dr.Friedlander's office for cool sculpting. You will be pleased at the results of this innovative procedure to finally get rid of fat in areas that were stubborn.
5.0 Rating
April 19th, 2016
My wife tasked me with finding the right doctor to perform the procedures she wanted to have done. After an exhaustive internet search, looking at before and after photos, we found Dr. Freidlander. Who better, than another woman, knows how a woman should look. After a consult, we knew we were in the right place. Dr. Freidlander and her staff could not have been kinder and understanding in helping my wife look as beautiful as she had hoped. My wife could not be happier. We are truly grateful.
5.0 Rating
February 24th, 2016
FOREVER GRATEFUL!!!!
I am so grateful to Dr. Friedlander and her whole staff for making me feel comfortable, confident and safe about making the big decision of getting a breast augmentation. I couldn't be happier!! I had such a great experience from day one and throughout my entire journey. I had gone to several different doctors for opinions and none of them compared to Dr. Friedlander, she took her time and made sure I would be happy with the results. I strongly recommend Dr. Beverly Friedlander to anyone wanting natural looking results. I am forever grateful!!!
5.0 Rating
January 16th, 2016
Coolsculpting
Dr. Friedlander and her staff are professional, experienced, and extremely caring. This was my first time having a procedure like this done, and I felt very comfortable and cared for throughout the entire process. This was overall a very positive experience, and I highly recommend Dr. Friedlander and her staff!
5.0 Rating
January 10th, 2016
Fabulous Doctor
Dr. Friedlander is incredibly patient and kind, and spends a lot of time discussing options that will benefit her patients. She tailors procedures to the individual versus a one size fits all approach. Her attention to detail and steady hand are what set her apart from other surgeons. She is incredibly talented with injectables, and they are relatively painless with minimal downtime. An honest doctor with quality results!
5.0 Rating
December 3rd, 2015
Beautiful Results
5.0 Rating
November 6th, 2015
I recently had abdominal liposuction with Dr. Friedlander. I am a physician myself and did a lot of research before I chose Dr. Friedlander. I was extremely impressed with the entire process from my initial consultation to the final results. Dr. Friedlander is very knowledgeable about all the newest techniques in plastic surgery and she really knows what she is doing. Being a woman herself, she really understands the body and how to make it look its best! I had so many questions and she always took the time to answer all of them and made me feel very comfortable about the procedure. She went out of her way to accommodate my schedule and always made herself very available which I really appreciate. Her office staff was always very nice and also took the time to answer any questions I had. I will definitely be using Dr. Friedlander again and would recommend her to my friends, family and patients. Overall a great experience!
5.0 Rating
October 3rd, 2014
Natural, Age Appropriate Look
5.0 Rating
July 22nd, 2014
Couldn't be happier!
I recently had breast augmentation and liposuction. I couldn't be more happier and pleased with my outcome. Dr. Friedlander knows a women's body and exactly what type and size implant should be placed. I don't look like I have melons sitting on my chest. I look like I have natural boobs! Thanks to Dr. Friedlander I can finally wear a bikini!!