Rate Now
Share Your Experience
Have you seen Dr. Bibhuti Mishra?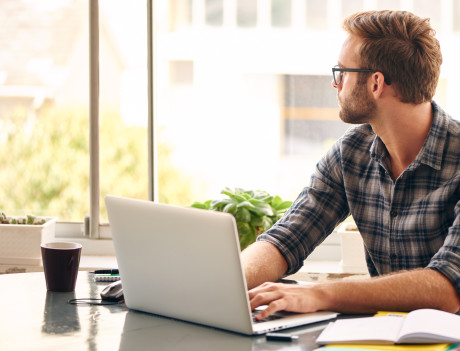 Adult ADHD
Get the facts about attention deficit hyperactivity disorder (ADHD) in adults, including the different types and symptoms of each.
45 Ratings with 20 Comments
5.0 Rating
September 18th, 2015
1.0 Rating
March 30th, 2015
This Doctor Loves The Pharmaceutical Reps
5.0 Rating
January 30th, 2015
Dr Mishra has been my Dr for many years and I wouldn't trade him for all the doctors in the world! he is the best! He takes his time with each patient as if you are his only one. He has a heart for every individual. You may have ti wait a while for your appointment but you get equile treatment when it is your turn. I love him!
1.0 Rating
January 13th, 2015
7-11 quality of service
This has to be my worst medical experience ever. I had a bad head concussion and needed doctor to refer me to get a CT scan. My appointment was at 11am; at 11:30 his front desk calls the lady before me whose been there since 10:30am. I said to her "I have to be out by noon, what is the holdup" and she explained replied that the doctor had an emergency in the morning to tend to, so had to delay us all. Ok, I thought to myself, be patient and ignore the fact that a hospital trip for the doctor is more financially profitable than seeing me. So 15 mins later my name comes up, yay an hour later. I am placed in the "next" room. At 12:00 Dr. Mishra shows up, asks me why I'm here and then says "take your shoes off so I can test you, I'll be right back." I wait 15 mins and start to wonder what happened? I put my shoes on and walk out, I see the Doc having a lovely conversation with his staff about dining in NY, he can't see me so I wait to see when he notices, he eventually does after 10 mins. He turns around and says oh sorry let's talk in the room, at that point I was livid. I tell him how unprofessional he is and rude, guess what he replies? Doc says "you obviously don't understand the medical profession and don't understand I had to run to the hospital" That's when I say, so why did you tell me 30 mins ago to take my shoes off and run away to have a hall conversation. He responds "let me explain to you the medical profession". I cut him off and said" you already wasted my time, you assume you know what I know and don't know (I am a Doctor but didn't want to tell him at that point), and your too arrogant to apologize." He then says "ok obviously you broke (yes he's referring to me) the doctor/patient trust and Ill give you a slip to do some tests and next time you can see my partner." Ok first, he still didn't check me out and he was about to write some tests for me, second he assumes I broke the trust because I refused to wait for two hours, and third why would I want to come back. Lord help me, I said "no don't bother I'll just go to ER." I did and got scanned and sent home in 3 hours at ER. Do you see the irony 3 hours tested and scanned at ER while at Mishra's joint, two hours waiting for his arrogant self to show up? Seriously I cannot still believe this happened at a doctor's office, felt like a trip to 7-11.
1.0 Rating
December 19th, 2014
5.0 Rating
September 25th, 2014
Great Doctor
1.0 Rating
July 25th, 2014
So unproffesional staff
Very rude staff- unprofessional and inefficient. It is amazing how a place like this can be in practice. I called today and ask for a follow up on a MRI that was supposed to be scheduled Wendy said: "doctor decided not to do it" I asked why she didn't call to notify me, Wendy started screaming at me, I told her to lower her voice and she scream one more time and hanged up on me. They must be getting patients because of the referrals. I called her back and asked to speak to a supervisor, Wendy said she is the supervisor. Wendy now refuses to let me speak to the doctor, because she knows I will complaint about her.
1.0 Rating
July 20th, 2014
Rude staff
1.0 Rating
October 1st, 2013
Not going back
He is quite pleasant unless you question him or mention that the treatment he has prescribed isn't working. At that point, he just wants you to find a new doctor. He is very condescending. He also is very, very late every time I've been to him and he does not apologize. It is like you should be so happy he is seeing you, any inconvenience and wait should be fine. To be fair, when it is your turn, he does spend time with you. I've been four or five time and I won't be returning. There is no benefit in it for me.
1.0 Rating
July 29th, 2013
One of the worst doctors
1.0 Rating
July 24th, 2013
Dont go there