Rate Now
Share Your Experience
Have you seen Dr. Blair Butterfield?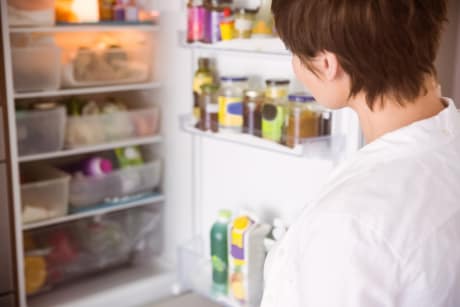 Binge Eating Disorder
Get the facts about binge eating disorder, including symptoms, causes and related conditions.
27 Ratings with 9 Comments
1.0 Rating
May 4th, 2015
Seems like the good reviews are over 4 years old
1.0 Rating
March 13th, 2015
Pompous and Arrogant, a Real Jerk!
Decent office and nice staff however Doctor Butterfield doesn't really listen to my problems then cuts me off mid-sentence as if he has already formulated an opinion. Talks down to me like an overbearing adult might to a child, which I most certainly am not, it's blatant and rude, he really doesn't care. After 9 months in his care I could stand it no more, I only continued as long as I did because of the hassle of finding another doctor. I never wrote a review before, but he is tied for first place as the worst doctor I ever went to, each time I would go in I would pray to see one of his PA's and cringe if I had to see him. I agree with the other comment... political views aside what is his trip with ObamaCare? Eeyore never whined so much. I'd take death before I'd look at him again.
1.0 Rating
March 10th, 2015
Tired of being fleeced
Nice office BAD Doctor.... Makes you come in every month to refill standard meds for blood presure, blood sugar, etc. keep in mind it's staggard come in every 2 months for one med refill, every 3 months for another, the 1 month you don't need to come in he'll schedule blood test and not give meds until he sees results for things I've taken for years... As if one month makes a difference. everytime I see him he complains repeatedly about Obamacare making his life difficult.... It's obvious he's making patients come in unnecessarily to boost his income.... Concerns about this practice fall on deaf ears.... If it was possible to give this doctor a zero I would... Tired of being fleeced...
1.0 Rating
January 27th, 2014
5.0 Rating
November 2nd, 2011
5.0 Rating
October 10th, 2011
Fabulous Service
5.0 Rating
June 28th, 2011
Phenomenal medical care!
Absolutely the BEST family practice I've found!!! Now I see why this doctor, and his entire office staff have nothing but high ratings. If you live in the east valley and need a new PCP, GO HERE!!! You'll be glad you did. I didn't think physician's offices operated this way anymore, but they're phenomenal. The whole staff, right down to the in-house lab technicians are unbelievably pleasant AND have a sense of humor, which is almost unheard of, in my experience. The NP was one step ahead of me the whole time making sure all of my needs were met, even the receptionists are a pleasure to interact with! I'll definitely be bringing my family to Dr. Butterfield's office for a long, long time to come. Sorry about having written a novel here, however, I feel that service this wonderful deserves much recognition and praise.
5.0 Rating
May 7th, 2010
Dr. Butterfield has been vital in the care of my family and myself. The office staff is great and reflect the high quality of care Dr. Butterfield holds himself too. All after hour calls are handled promptly; even if he was asleep when you need him. Dr. Butterfield actually will look at you not just your chart. Tell him if your using any type of Intergrative Medicine, he's very receptive and has never been condesending. Excellent Dr.
5.0 Rating
March 16th, 2010
Nurse pracitioners Kim and Amy
I think they are the most caring and thorough professionals. Two people in my family go to see Kim and Amy. Both of these women are totally proffessional from the first time, every time. They actually look at other Physicians test result and look at you as a whole person. Every part. That is special.
5.0 Rating
July 18th, 2016
3.0 Rating
June 17th, 2016