Rate Now
Share Your Experience
Have you seen Dr. Blake Donaldson?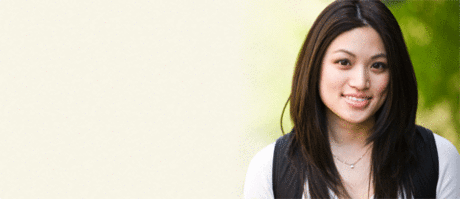 Birth Control
Get the facts about birth control so you can decide which type is right for you.
Quality Rating
Highly Satisfied
29 Ratings with 13 Comments
5.0 Rating
March 15th, 2016
more than 5 stars
5.0 Rating
January 26th, 2016
5.0 Rating
November 4th, 2015
Love the Dr he Rocks!
5.0 Rating
August 18th, 2015
5.0 Rating
April 29th, 2015
Absolutely the best doctor I have been blessed to find. Dr. Donaldson truly cares about his patients. Yes, you may have to wait a little longer to see him, however he takes his time with you & never rushes you out. He takes my concerns seriously. His front desk staff are rude and could care less. The nurses are nice & caring. Dr. Donaldson is an EXCELLENT doctor.
5.0 Rating
March 1st, 2013
My Family Doctor listens all the time
Dr. Donaldson is my family's primary docctor for about five years now. And I have to say that he is very professional, compassive and reliable. He is always there when I need him, or when any of my sons need him. I am a mother of an autistic young man, which make the diagnostic process a very difficult task because he is non-verbal. But I have to say that Dr. Donaldson has helped my son in numerous ocassions to get better and better. I know my son is in great hands. I thank God for him, because he is easy to approach has good listening skills which enhances the diagnostic process for both of us when it comes to determine what is happening with my non-verbal son. Thank you, Dr. Donaldson. We love you, Keep up the good work! There staff is very professional and helpful! Thanks again.
5.0 Rating
September 7th, 2012
Front desk staff were very rude, I was changing my mind about seeing the doctor. Very happy I waited for nurse and doctor.
1.0 Rating
August 31st, 2012
Terrible doctor
My dr. Retired and referred me to dr. Donaldson. I saw another doctor one time prior to Donaldson. I asked for all my scrips to be transferred to his practice. I was told to wait until my refills were depleted. Well long story short I was termed from his practice and labeled a drug seeker. Hmmm synthoid and ambien? No narcotics, no history of drug abuse... Hmmmm I faxed my pharmacy record to prove I was telling the truth. His staff apologized for the misunderstanding . Then I get a letter stating I need to find a new doctor. Patients beware!
5.0 Rating
August 29th, 2012
Good Doctor
1.0 Rating
April 25th, 2012
Waited on average 30-45 minutes in the room waiting to see the Dr... When he came in he was cold and was preoccupied on his tablet. He rushed through my exam and was done. I will never see this Dr again, his staff is rude and distant. My previous Dr and his staff always made me feel important, and they were part of a huge practice.I thought I would receive the same from Dr Donaldson and his staff. Wish I could get my old Dr to move up here with me!!
1.0 Rating
June 23rd, 2011
Absolutely terrible..Will never waste time with a doctor like this again. He is rude staff is even worse. I was having a female issue and was told I should let my husband sleep with other women as if I was selfish to not allow that!! He did so many things wrong I just really hope noone gets trapped with him as a doctor on a hmo.. Took me months to get my insurance switched to another company to never see this flake again.
Doctor's Response
FIrst of all I would never suggest that anyone let therir spouse sleep with other people, secondly this has to be someone who grossely exagerates because it only take one phone call to change the doctor on your insurance not months. I know this because it is done when people come to my office everyday. It is very easy to hide behind the veil of anonymous on here, if you are going to make libalous remarks on a website like this you should at least post your name so my lawyer no who to sue to clear my name of such slander.
SHOW
5.0 Rating
March 28th, 2011
AWESOME
My mother is a patient of Dr. Donaldson. My insurance changed so I needed a new doctor. I have my first visit with Dr. Donaldson after a car accident. He was really nice and caring. My two boys were with me and he made them feel welcomed. He joked with them while I had my X-Rays. I would suggest Dr. Donaldson to anyone who looking for a caring doctor.