Rate Now
Share Your Experience
Have you seen Dr. Blanche Bonnick-Murray?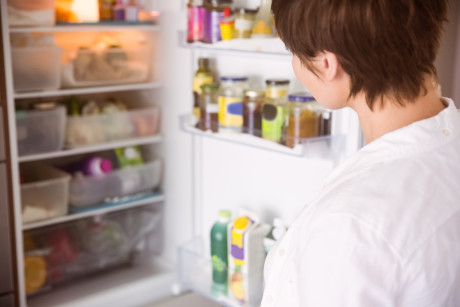 Binge Eating Disorder
Get the facts about binge eating disorder, including symptoms, causes and related conditions.
Quality Rating
Highly Satisfied
29 Ratings with 12 Comments
5.0 Rating
October 26th, 2015
5.0 Rating
February 24th, 2015
Great Doctor, Terrible Staff
5.0 Rating
February 23rd, 2015
1.0 Rating
April 20th, 2014
In a wheelchair for the rest of my life due to lazy insufficient medical care.
In Tucson, after a motorcycle accident where I was thrown 40 feet and landed on my head to the point my helmet face was imbedded in my face I was sent to emergency. Without even seeing me less than 6 hours later I was released due to her interpretation if a complicated medical history as hypochondria , forget the 50 surgery a for rumors removed... Even though I could nit remain conscious, stand up unassisted, and was violently throwing up. I was sent home alone and found the next day in a pool of blood I had fallen and was unconcious for an unknown period of time... Again I was almost immediately discharged by her . See refused to see me immediately... I have been in a wheelchair since! She was cold and cruel at the visit and a list doctor as well as incappable of handling a head injury!
2.3 Rating
January 28th, 2014
Holding RX Hostage!
Have been in Nevada less than 3 years and I am on my soon to be 3rd physician. I thought I had found a good one. My first appointment with Dr. Bonnick was impressive. She took time with me and made a referral to an ENT for me due to sinus problems. When I moved to Nevada, I was already taking a medication for a serious problem and I disclosed this information to her. It seems now the good doc wants to hold my prescription hostage until I make an appointment to come in. I am not ill and refuse to run up a bill with my insurance provider just to fill the doc's pockets. Here I go again....Physician #3. Hope I have better luck this time. Another problem I had was not being able to call the office directly. I'm accustomed to having a number directly to my physician's office; not leaving a message with an answering service. Not good practice!
1.0 Rating
July 10th, 2013
Poor service.
I am sorry to have to write this review but it is a warning. Dr. Bonnick is possibly a good doctor. I wouldn't know, since it's so difficult to actually see her. That's right, it is impossible to contact her when you really need her. You can never call the office. It is always an answering service that has to relay the message. Unless you continually badger and threaten, they do not call you back. A specialist I went to wanted my recent lab tests from Dr. Bonnick. I was told their was a busy signal continually on Bonnick's FAX machine. I have to go down to her office and beg for attention, which is humiliating. Last time I did this Dr. Bonnick was there and she spoke from behind a wall. That was rude. I will be finding another doctor.
5.0 Rating
January 24th, 2013
Great Doctor!
2.3 Rating
August 30th, 2012
STAFF
DR OKAY BUT STAFF WAS VERY UNPROFESSIONAL, RUDE, DISRESPECTFUL, UNFRIENDLY, CONDESCENDING, ARGUMENTATIVE -- DO NOT BELONG IN MEDICAL FIELD OR ANY JOB DEALING WITH PUBLIC
5.0 Rating
April 18th, 2012
Bad office staff
My mother in-law suffers from Alzheimer's. Dr. Bonnick replaced our former doctor who left this office. Dr. Bonnick is very sweet and kind with us. She took the time to talk with us regarding our problems. She has great bed side manner. She was understanding, sincere, and listened...all great qualities of a great doctor!Unfortunately her front office staff is RUDE AND LIKES TO PLAY GOD! They think that they are the doctors and if they don't want to do something then they won't do it! They take personal calls in front of waiting patients. They speak down to you if you have a request. God forbid you need to speak with the doctor...be prepared to wait at least 1 hour. They will ignore you thinking that you will get tired of waiting and eventually leave! They should not be working with the public!!!! If she finds a new staff then we may go back because I really did like her. But as of now, I will be finding a new doctor to take care of our needs.
5.0 Rating
April 6th, 2012
5.0 Rating
May 11th, 2010
The best!
Some drs rush and don't pay attention to what you're saying. You mention something and they're busy writing in your chart. Dr Bonnick-Murray looks at you. She listens and she even asks questions about your mood and well-being, picking up on if you are happy or tense or feeling down. She is very professional and thorough. A great family practitioner.