Rate Now
Share Your Experience
Have you seen Bobby Korn?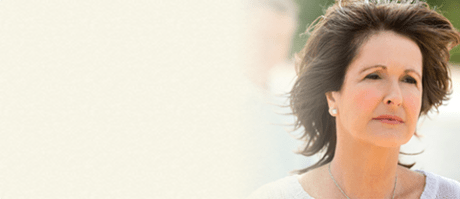 Metastatic Melanoma
The facts about metastatic melanoma, a serious skin cancer, including signs, symptoms & what happens to the body in each stage of cancer.
Quality Rating
Highly Satisfied
29 Ratings with 8 Comments
5.0 Rating
September 25th, 2014
5.0 Rating
August 25th, 2014
Amazing recovery following Oculoplasty
Dr Korn did the most amazing reconstruction on my eyelid following surgery for invasive eyelid carcinoma. My eye lid looks and feels normal dispite the amount of tissue that had to be removed. Dr. Korn is an expert in the field of oculoplasty. Dr Korn made me feel at easy every step of the way: before, during and after my surgery. *Thank You* Dr. Bobby Korn!
5.0 Rating
April 11th, 2013
Super Hero
My eye was tearing 24/7. Other Doctors misdiagnosed the problem; When Dr. Bobby Korn walked in the room it was like watching a Super Hero in action. Completely positive, and full of good energy, you just know, he is the one that is going to make everything OK! What a great Doctor! Dr. Bobby Korn did make everything OK. He immediately told me the real problem, and scheduled me for the surgery I needed. Always kind,positive, and professional, he performed the surgery for a blocked tear duct, known as a DCR., and of course the end result was PERFECT.
5.0 Rating
April 15th, 2012
5.0 Rating
October 4th, 2011
Life changing surgery!
I am a 53 year old married female, with three grown children and two grandchildren. Thedroopiness of my eyelids have always bothered me, but over the past couple of years they havegotten worse. I felt I looked tired, plus I was having difficulty with my peripheral vision. A fewmonths ago when I was getting my hair done, I mentioned this to my hairdresser. Her motherwent to Dr. Korn to have surgery on her eyelids to repair her peripheral vision. She highlyrecommended Dr. Korn. My first visit to Dr. Korn was wonderful! He said I would benefit fromthe surgery and that it would help to improve my vision. He kindly explained the benefits I wouldhave with the surgery, what he was going to do during the surgery and showed me some beforeand after pictures. I couldn't be more thrilled or confident that I found the perfect surgeon!!! Notonly was I going to have my peripheral vision fixed, but I was not going to look so tired. The surgery went extremely well and I didn't have a lot of pain after the surgery. Since myeyebrows were weighing down my eyelids, Dr. Korn performed a conservative eyebrow lift, eyelidlift and removed the extra skin from my eyelids. The results were amazing - so natural! Unlesssomeone knew I had the surgery, no one could tell as the look of my eyes is so natural - not thatJoan Rivers look! I feel more confident in driving (especially now when I change lanes and I cansee the back of my car)! The before and after pictures are amazing! I have nothing but praise forDr. Korn and his staff. The post surgical care from his staff and Dr. Korn were wonderful. Thissurgery has changed my life. I am motivated to lose those extra pounds and take better care ofmyself. I feel 10 years younger!!! Dr. Korn is a gifted surgeon who cares about his patients. Ihighly recommend him!
5.0 Rating
August 21st, 2011
Thank you for the great job, Dr Korn and his team!
I came to know Dr Korn because my father was referred to him to fix his drooping upper eye bags. First off, my father is not the doctor type and definitely not the type to have plastic sugery. He was to have Dr Korn remove the hound dog skin that was covering his eyes. He resisted at first but I finally made him go because he kept falling asleep reading the paper or watching TV. When we met Dr Korn and he immediately connected with us. He is a very sweet and soft spoken man. The Shiley Center keeps him really busy but we felt that he really cared for us and it showed throughout the whole time. He explained to us that the sugery would help to see better and look natural. His coordinator Anna was also great. She was there all the time and had an answer to every question we had. On the day of sugery, my dad was still nervous but the wonderful staff at the Shiley Operating Center made him feel comfortable. DR Korn did his operation and dad came out great. He had no pain and was comfortable the whole time. Now after the sugery, my dad is more alert and falls asleep less and HE LOOKS 10 years younger! Hes amazed how well he can see we are so happy with how it came out. Since then, Dr Korn has operated on my moms eye bags and when its time for me, Dr Korn will be my doctor as well! Thank you again for the great care you gave my parents!
5.0 Rating
April 12th, 2011
A Truly Wonderful Doctor and Gifted Surgeon
I was referred to Dr. Korn for a nagging bump on my eye-lid. I didn't think too much of it but my family Dr wanted me to see Dr. Korn to make sure it wasn't a cancerous growth. I am very "eye-phobic" and the thought of eye cancer turned my stomach but I made the appointment to see Dr. Korn. He took a sample of the bump and it came back as a basal cell. Needless to say, I was quite freaked out to be diagnosed with cancer. Dr. Korn took the time to explain the different types of eye cancers and how he treats them. He was very conservative and gave me the honest truth. Well, the next thing I know, I am in the operating room having my cancer removed and my eye-lid reconstructed. The news was good and the cancer was completely removed but my eye-lid had to be repaired. For a few weeks, the eye-lid was a bit tight after the reconstruction. Dr. Korn asked me to be patient as my tissues healed and recovered from the surgery and I took him for his word. It's now been 3 months after my cancer surgery and my eye-lid looks fantastic. Dr. Korn showed me the pictures of how big the cancer was after he took it out and I can't even tell that any surgery was even done. In fact, that eye-lid looks better, with fewer wrinkles than the other side. I can't recommend Dr. Korn enough. Thank you so much!
5.0 Rating
December 9th, 2010
5.0 Rating
March 30th, 2017
1.0 Rating
February 5th, 2017
5.0 Rating
February 5th, 2017