Rate Now
Share Your Experience
Have you seen Dr. Bonaventure Ngu?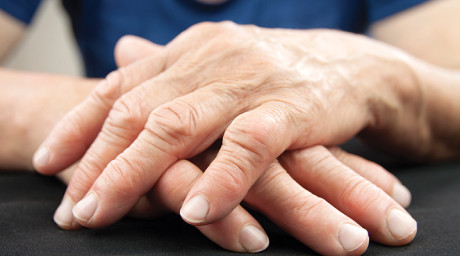 Osteoarthritis
Get the facts about osteoarthritis, including the symptoms and doctors who treat it.
25 Ratings with 9 Comments
1.0 Rating
September 25th, 2016
Terrible. See Dr. Shedden
This doctor not only botched my surgery, he left me to the point where I could not walk. One day during a follow-up visit after waiting hours, I was set in one of his patient rooms waiting for him to see me. It was so late that the office was actually shutting down leaving me in the patient room. I ended up seeing. Dr. Shedden, who fixed my fusion and I was able to walk again immediately without problems. Thank you Jesus.
5.0 Rating
September 22nd, 2015
5.0 Rating
July 21st, 2015
5.0 Rating
April 14th, 2015
Fred
1.0 Rating
June 25th, 2013
The most horrifying and worst experience of my life.
Had 2 level neck fusion 9 months ago and neck is worse than before. Had a 3 level back fusion 7 months ago and back is WAY WORSE than before. Before I had bad back pain. Now I have SEVERE back, butt, hip and toe pain. What a disaster. A complete BOTCHED surgery. Do yourself a favor and go downtown to the Medical Center where they have REAL doctors.
1.0 Rating
June 18th, 2010
Run!!
Not even a 1 starWorst experience ever, first time having surgery, too bad I couldn't get into his office for my follow up. Although that may be his receptionist fault for scheduling my 2 week on days he had surgery and then calling the day before with nothing until 2 more weeks (at either of his locations). She couldn't even squeeze me in before the 2 week appt. It took a month to see him, NO ONE should have to wait a month for a post surgery appt.Please spare you self a second surgery and go see a neurosurgeon and do some research. I just went though him since I used Sadler and that is who the Sports med Dr said to see after her physical therapy and steroid spine injections did not work.The second surgery (2 months after Dr Ngu's surgery) was a 180' difference, Dr checked on me before discharge, and I was able to stay the night at the hospital. He said I didn't need a spinal fusion (what Dr Ngu said I needed after his surgery) to fix it and he would just fix it by redoing it. I even got a print out of what happened from the moment I was put to sleep until it was complete. Of course I felt like I was hit with a baseball bat where I had the staples, but there was no shooting pains anywhere in my body and I could get in and out of a sitting or laying position.Dr Ngu did try to apologize for it taking so long to get me back in once I expressed my concerns during my appt , but that doesn't work for me. Sorry will not get back the month I spent in all that pain waiting for him to believe me, or for his schedule to clear up. I should have been able to go back 2 weeks later and have the MRI if he would have just listened when I called after hours and during clinic hours.Sad thing is I told him I wanted an MRI and something wasn't right, he kept trying to tell me everyone has "pain" after surgery. Same thing the receptionist did when I called, left a note for him to call me back, and instead she called back "he wants you to try this and see if it goes away"....never went away.The MRI after my surgery showed it was worse than my pre surgery MRI, so tell me then...was I just trying to get pain pills or was something really wrong?? Please listen to your patients next time when they are telling you something is wrong and do not make them wait a month. They should have called me to check in the day after the surgery or even the afternoon I was discharged seeing that he was no where to be found. Guess that is too much to ask for in today's society.My age is 26, and this was the first time I ever had any back problems, hopefully I will never have them again.
Doctor's Response
I am sorry about your experience and wish you a speedy recovery. Medicine is both an art and a science and everyday I strive to provide the best care possible to ALL my patients. We will make sure it does not happen to others and thanks for the feedback and goodluck with your teaching career
SHOW
5.0 Rating
April 7th, 2010
A++++
5.0 Rating
April 26th, 2009
1.0 Rating
April 23rd, 2017
5.0 Rating
April 23rd, 2017
5.0 Rating
April 4th, 2017
Nearby Doctors

Dr. Bonaventure Ngu is similar to the following 3 Doctors near Shenandoah, TX.