Rate Now
Share Your Experience
Have you seen Dr. Bonnie Saks?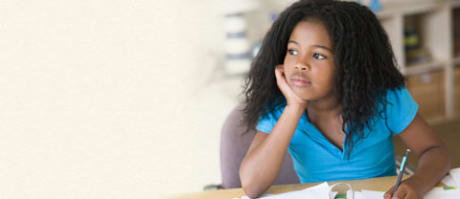 ADHD
Attention Deficit Hyperactivity Disorder (ADHD), including the different types and who gets them.
53 Ratings with 12 Comments
5.0 Rating
August 2nd, 2017
I think Dr. Saks and her staff are awesome! They are always professional, respectful and very helpful. They make me feel welcome and important, always. Dr. Saks clinically is excellent! I feel like we collaborate on therapy that works for me and THAT works for me! Very happy with my experiences with Dr. Saks and her staff.
5.0 Rating
June 8th, 2017
Dr. Bonnie Saks and her Staff are AWESOME!!
5.0 Rating
December 3rd, 2015
I would recommend Dr. Saks to friends and family
I have been seeing Dr. Saks for almost two years now. I have health insurance, but it doesn't cover psychiatry so I have always just paid the $85 cash per visit up front. I have always been seen by Dr. Saks and never referred to another provider in her practice like other offices may do. She is now transitioning to a solo practice that does not accept insurance in January. She is providing referral lists for patients to cannot stay with her for this reason. I choose to stay. Hopefully this transition will help with the chaotic feel that sometimes is apparent in the office, however I do wish they were keeping the girl with the long brown hair who takes payments and schedules new appointments. She was very sweet. I see reviews saying she is quick to prescribe and how awful this is. I am confused by this. Her job is to assess you for medications, why would someone be upset over this? If you need anxiety, depression, adhd, etc medication, you should already be seeing a therapist or counsellor for your emotional and other needs related to your condition. I was seeing one when I was referred to Dr. Saks. I was happy that I was prescribed after the first visit. I also had two follow up visits within the next month and a half to assure that the medications were a good fit for me, so it's not like I was given meds and then written off. She is helpful in finding the right dosage and open to your thoughts and suggestions about your treatment as well. Overall my experience with Dr. Saks in general has been good. My only issue is that she seems to be double booked often and sometimes my appointments are pushed back anywhere from 15 minutes to an hour and I don't know until I arrive. This does not deter me from seeing Dr. Saks however, I just bring things to read with me and make sure I have no pressing plans for that day.
Doctor's Response
Thank you for your enlightening and informative review. I appreciate the feedback. I will ask my secretary not to double book me so I can give adequate time to everyone and not run late!
1.0 Rating
November 20th, 2015
Disappointed
I was a patient at this office for about two years. I was relatively pleased, although scheduling with this group can be difficult. Recently, I was prescribed a new medication from a NP in the office and experienced severe side effects. After multiple messages left with the secretary and the voicemail I still did not receive any response. My condition worsened and I contacted my family doctor, who responded immediately and advised me to immediately seek hospital care. I was very frightened, very concerned, and I could not get any answers from this office. I will not be returning
Doctor's Response
I am so sorry that you have had a problem. I am usually on call 24/7 and always answer calls promptly. However, my dear father passed away on November 16. I did try to take care of my patients that morning, but I cancelled the rest of my office hours and came home to be with my dying father and my mother. I had to take my 93-year old mother to Chicago for the funeral. My nurse practitioners tried to take care of everyone while I was attending to my father's arrangements, but they may have been overwhelmed and unable to get back to everyone promptly. I returned on November 21, and and I shall always try to answer calls and do the best for my patients. My nurse practitioner also recently lost her mother and is retiring. I am transitioning to a solo practice; taking no insurance as of January 1. I have given patients several months' notice and am trying to help with referrals and transitions.
SHOW
5.0 Rating
February 22nd, 2015
Drs. Bonnie Saks and Dr. Laura Franco
My journey to Dr.Saks has been long and arduous. They have helped me navigate medication safely and intelligently. Unlike previous doctors I felt informed and part of the decision making. I don't feel like a Guinea pig and that's a exceptional experience. I value their expertise and insight. I would, and have, recommended this group to anyone in need of therapy. I respect them and am thankful for their good work.
1.0 Rating
February 10th, 2015
Worst shrink ever
This doctor is very arrogant and quick to diagnose. She will tell you all about her Harvard education and has no respect for patients. She likes to hand out her sample pack of the day regardless of your diagnosis. Then you get to see her nurse practitioner, Sandra, who is lazy, incompetent and rude. They'll detox you off their own meds and keep adding more until you finally decide to find another practice. Also her office manager Jennifer, is incredibly mean. It's just a miserable office, there's no mental health going on here. I did notice they're nicer to men, so maybe they just don't care for women.
Doctor's Response
I am sorry that you did not have a good experience, and I would like to clear up a few misconceptions. Our office tries to be thoughtful and respectful of all people. We carefully choose the best and most effective medication for each individual patient, in consideration of the patient's wishes, fewest side effects, and lowest cost. I did not attend Harvard. Our Nurse Practitioner is a highly qualified clinician. I appreciate any direct communication and try to learn from any criticism. Not every doctor/patient relationship is a good fit and any patient is free to consult another physician.
SHOW
5.0 Rating
January 1st, 2014
empathetic doctor
5.0 Rating
September 29th, 2012
Fabulous EXPERIENCED Doctor
Highly knowledgeable in her field, Dr Saks is professional and very experienced handling many different issues. You WON'T regret having her as your doctor. When I had a prescription mix up during one weekend Dr Saks called me back herself within 10 minutes. Unheard if in this day of "treat and street" medicine that other doctors practice.
3.7 Rating
October 27th, 2010
caring doctor
2.3 Rating
August 3rd, 2010
Pill Pusher
5.0 Rating
April 7th, 2009